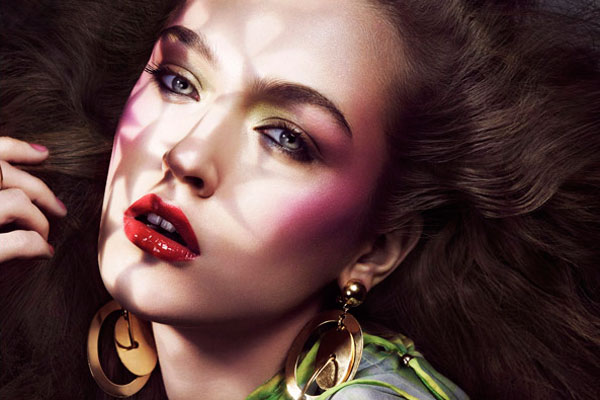 Jem Mitchell started his career in fashion photography by working as an assistant to Liz Collins of Numéro fame. Years later, Mitchell has gone on to make a name for himself and has worked with a variety of publications that include Flair, Vogue China and 10 magazine. Mitchell's style is uncomplicated yet captivating. Flawless yet expressive. In the London based photographer's latest interview with Fashion Gone Rogue, he opens up about his working process and inspirations.
Fashion Gone Rogue: In fashion, we sometimes hear about the model as the muse. Have you ever had a model that was a muse or maybe just inspired you in some way?
Jem Mitchell: When you shoot someone who's truly inspiring and can get lost in their character and be so believable it's the most amazing thing, it feels like you're cheating! If the model doesn't believe then the whole thing falls apart, but when it happens it makes everyone on the team believe and makes everyone push everyone that little bit more.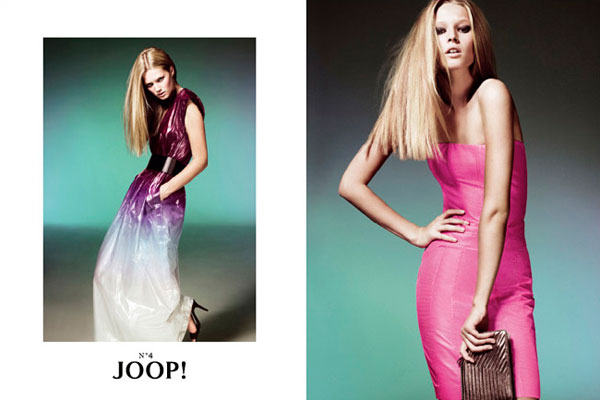 Fashion Gone Rogue: Do you have any formal education in photography?
Jem Mitchell: I did a media course which I got kicked out of, and I then did a Photographic Degree in Kent.
Fashion Gone Rogue: Looking at your portfolio, it's clear that you have worked with a large number of publications. Is there anything you have to change about your vision in order to work for different magazines, or are you able to have complete control?
Jem Mitchell: Someone said to me once to not think about the publication that you're shooting for, and although you may have to think about what is relevant for the magazine I can see what they meant. Sometimes I think that if you tailor everything on the day so completely to what you think the magazine might want then you can end up doing a pastiche of the magazine rather than actually saying anything…
I think the days of having complete and total control may be gone as there are always advertisers to please, but I don't necessarily think that any restrictions are necessarily a bad thing, I quite enjoy the challenge. It reminds me of having to wear school uniform and everyone was painting their ties and rolling up blazers underneath leather jackets. There are always a million ways of doing what you have to do but keeping a part of your personality in there.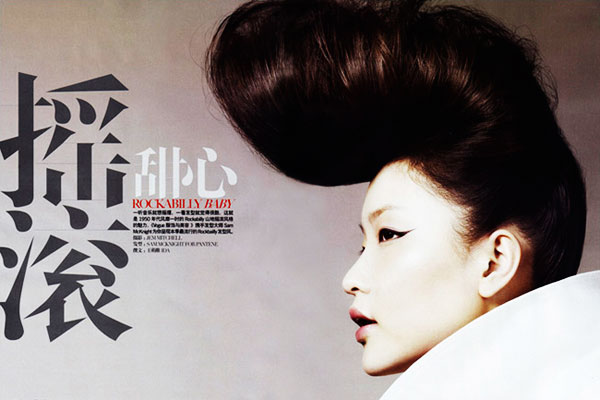 Fashion Gone Rogue: When you are not shooting, what are your other hobbies?
Jem Mitchell: I like to see friends as much as possible. Walking and camping and riding my bike. We're also doing our house up at the moment and I seem to be spending a lot of time cutting holes in walls. Very exciting.
Fashion Gone Rogue: Everyone knows that a photographer and a stylist are very important to any shoot, but what exactly is the relationship between the two? Do you need to work together in order to make a good shoot?
Jem Mitchell: Totally you need to work together and have the same vision in your head. It's only when you find people that you can connect with that things start looking good, it's a great feeling to know what the other person is thinking and the trust that builds up between the two of you enable you to keep experimenting.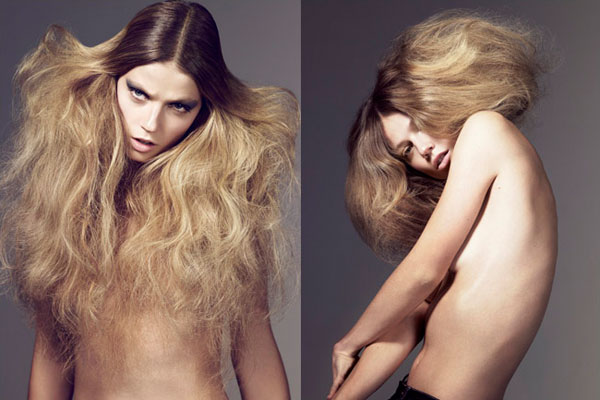 Fashion Gone Rogue: Have you experienced any unique opportunities or experiences throughout your career?
Jem Mitchell: I've been lucky enough to work with Sam McKnight (hair stylist), (makeup artists) Val Garland and Alex Box recently, all of which have been a dream come true!
Fashion Gone Rogue: What is your main source of inspiration?
Jem Mitchell: My family.
Fashion Gone Rogue: Lastly, what can we expect from you in the upcoming months? Will there be more editorials for Flair or Vogue Russia?
Jem Mitchell: There are some Vogue Nippons, Vogue China, Flairs, some exciting boys stories and some commercial things coming out, it's a nice way to start the season.