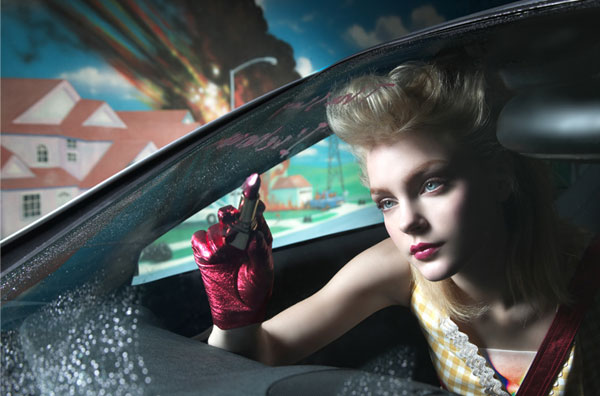 Known for his unconventional concepts and clean aesthetic, David Byun has compiled an expansive portfolio throughout the years. Byun's work has been featured in 42 publications from 18 different countries around the globe, and the New York based photographer shows no signs of slowing down anytime soon. In a recent interview with Fashion Gone Rogue, he reveals some insight into the mysterious world of fashion photography.
Fashion Gone Rogue: How did your career in photography get started?
David Byun: I started as an art director at a few different advertising agencies in New York City. I continually worked with photographers on various projects, and always felt I could do better. I bought some lights, emptied everything out of my apartment, and started shooting all of my good looking friends.
Fashion Gone Rogue: When you shoot for publications such as W Korea, do you get a say in what models are chosen?
David Byun: When I'm shooting for W Asia, or Vogue Korea, I have a great deal of say in who we shoot. I have great connections with modeling agencies in NYC, and since the publications are so noted, it's not hard to get supermodels, especially for covers.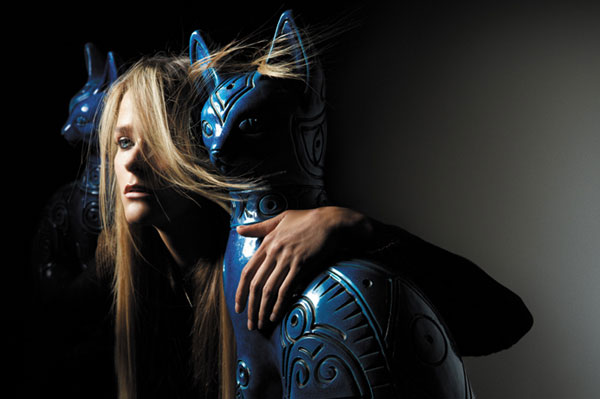 Fashion Gone Rogue: If you weren't a photographer you would be…
David Byun: I would be a film maker, or would have my own magazine. I would do those things anyways, but will also always be a photographer.
Fashion Gone Rogue: A lot of your photography has an artistic flair to it with grand concepts and the like, how do you come up with such creative ideas?
David Byun: Since I was an art director, I was always able to concept very well. But honestly, a lot of concepts come to me moments before shoot time. Utilizing anything around me as inspiration and props.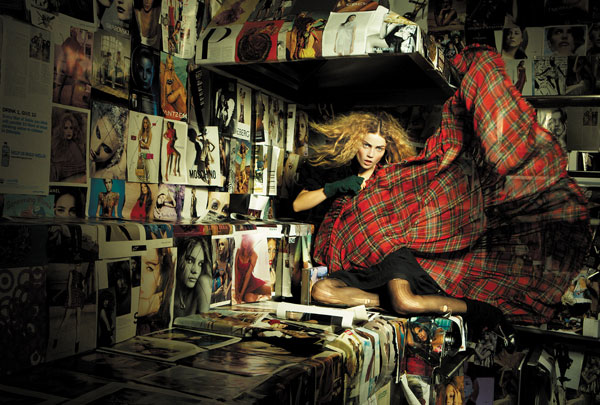 Fashion Gone Rogue: You photograph editorials and ad campaigns in addition to your own conceptual images. Is it difficult to shoot in so many genres? Do you need to get into a different groove for each one?
David Byun: I have a style that I'm known for, so no matter what I'm doing my aesthetic shows in the end. That's not something that I try to do each time, it just has happens over so many shoots. But each shoot I do is always fun, and productive, and I have the same seriousness for any style of shoot I'm doing, whether its for a campaign or my personal work.
Fashion Gone Rogue: What is your favorite job or photo to date?
David Byun: I don't have a favorite photo in particular. But I do like the shot of the nun that I did, because It was one of the first images I took and people still really like it. I actually shot it in my living room!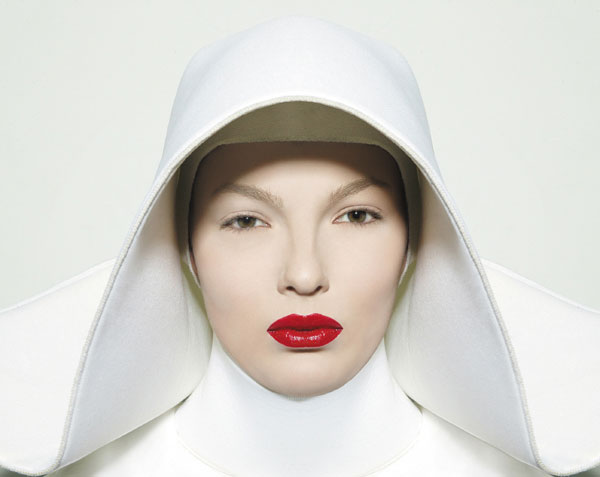 Fashion Gone Rogue: Do you visit any blogs or forums?
David Byun: Only yours!
Fashion Gone Rogue: Lastly, what can we expect from you in the upcoming months?
David Byun: I will be in Europe working the entire month of September for an ad campaign and a lot of editorials. I will also be doing some exciting video work, another campaign in the US, and some more editorials as well. It's consistently busy, and I love it.