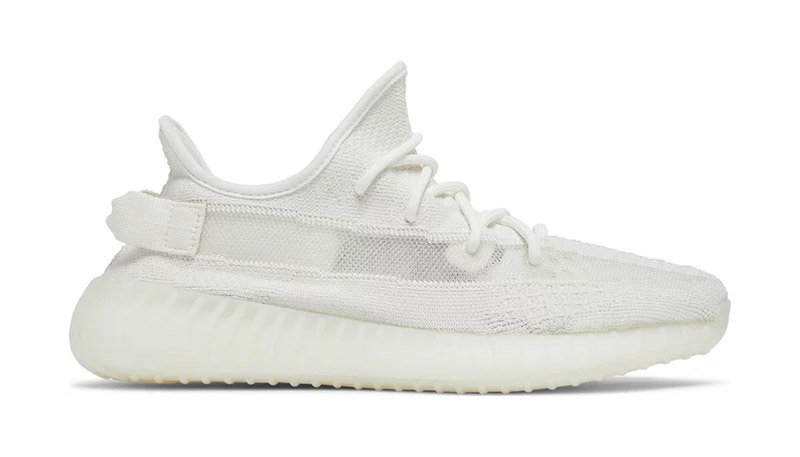 Yeezy sneakers are some of the most popular shoe styles around. Since its initial launch in 2015, there have been many versions released. Despite being recent compared to other major sneaker brands, the adidas brand sold over $1.3 billion in shoes in 2019. If you want to discover some of its famous styles, here are five popular Yeezy sneakers for women.
Yeezy Boost 350 V2 'Bone'
This shoe design is known for its minimalistic but sleek design. It includes a white-colored Primeknit to offer plenty of support and flexibility to its wearers. The shoes' bases are finished with semitransparent shoe soles created using the brand's standard Boost Tech.
Overall, its colors and clean design make it a versatile shoe pair for any outfit. The Yeezy Boost 350 V2 'Bone' sneakers were officially introduced in March 2022 and are hailed as trendy but comfortable sneakers by many shoe enthusiasts. Find additional women's Yeezy styles at GOAT and Flight Club.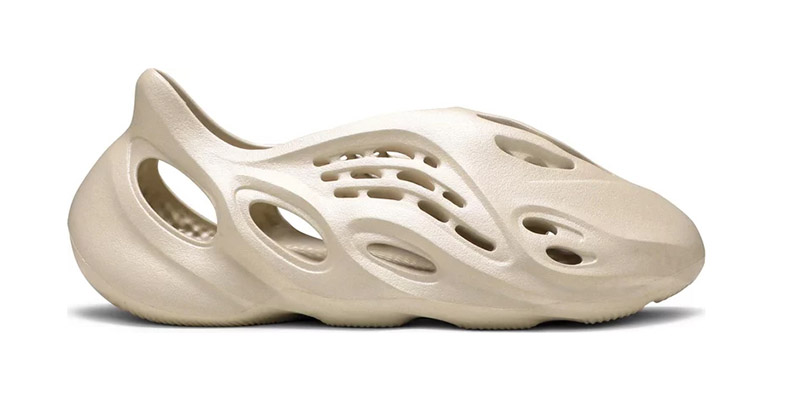 Yeezy Foam Runner 'Sand'
The Yeezy Foam Runner Sand Slip-On Sneakers are best known for their out-of-the-box design. After all, this pair also features oval holes to create a futuristic design. Such a feature gives the feet enough room to breathe.
Finally, this sneaker silhouette merges the typical EVA with a foam compound created using algae to make them flexible. The Sand version exhibits a somewhat deeper tan color. And similar to other shoes in the foam runner collection, this pair utilizes a singular color palette.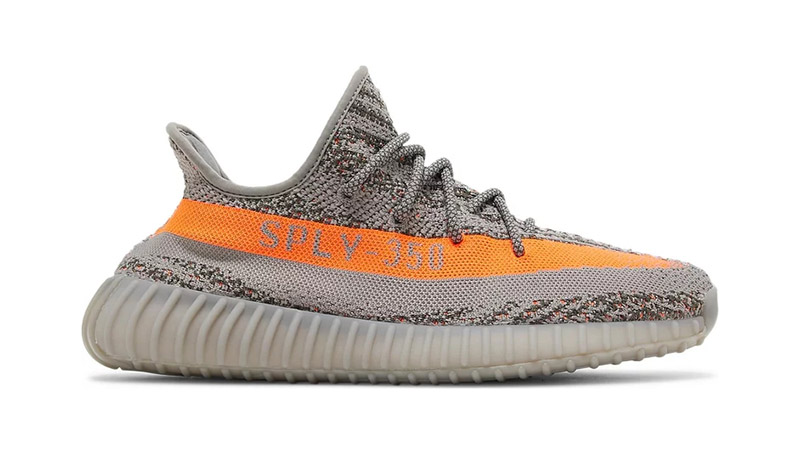 Yeezy Boost 350 V2 'Beluga Reflective'
The brand officially launched this pair in December 2021. And like the Sand Yeezy Sneakers, the Beluga Reflective Sneakers are also part of the well-beloved Yeezy Boost 350 V2 lineup.
Considered the brand's most sought-after design, this pair of Yeezy sneakers features flecked orange designs on its higher Primeknit area. Other key details in this shoe pair include their standard Boost shoe sole. Orange-colored stripes adorn the sides of this pair for the finishing touches.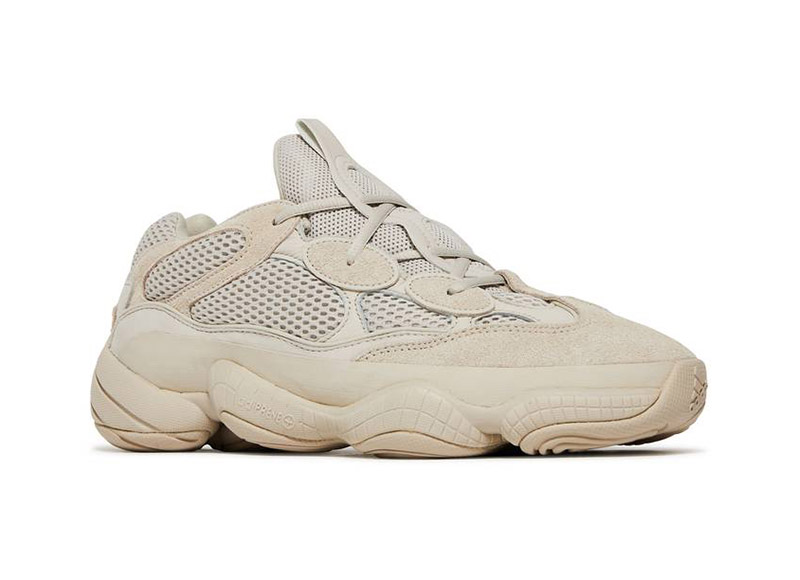 Yeezy 500 'Blush'
The Yeezy 500 Blush was developed as a hiking shoe in mind with its highly sturdy body made of suede and mesh. But even though it was built to withstand any hiking adventure, it still offers plenty of versatility, making it just as suitable for everyday use.
As its name suggests, the Yeezy 500 Blush sneakers come in a singular soft pink color scheme. A sculpted adiPRENE shoe sole completes the look. This pair was released to the public in December 2017, and its stocks were replenished once more in January 2022.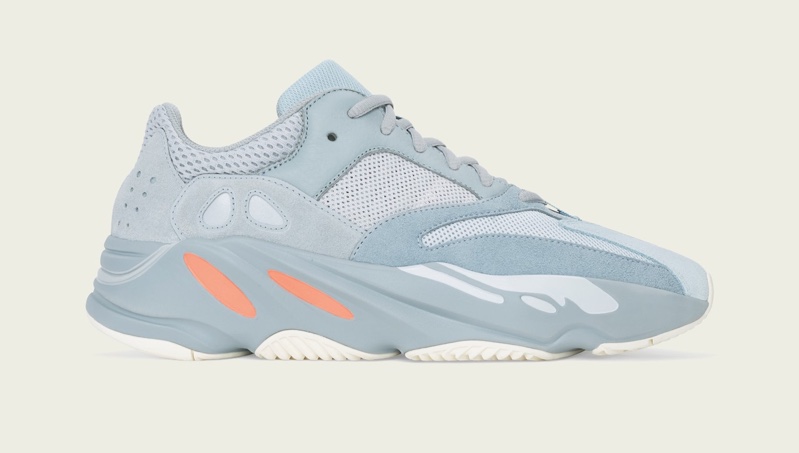 Yeezy Boost 700 'Inertia'
The Yeezy Boost 700 Inertia features a color scheme of different greys for its body and midsoles. Hints of orange and soft blue designs add a bit of flair to this nearly all-grey color scheme. The pair then finished off with a white shoe sole to further offset the greys used in this pair of Yeezys.
The shoe's construction is made with suede and includes a complete drop in the boost midsole area to offer comfort and support for its wearers. This pair was launched for sale in March 2019.
Wrapping Up
Yeezy sneakers are well-built while ensuring that their durability and comfort aren't sacrificed for the sake of having great style. And thanks to their incredible shoe technology and outstanding designs, it's no surprise that the Yeezy has risen to the top of the most beloved shoe brands. Shop other women's sneakers here.