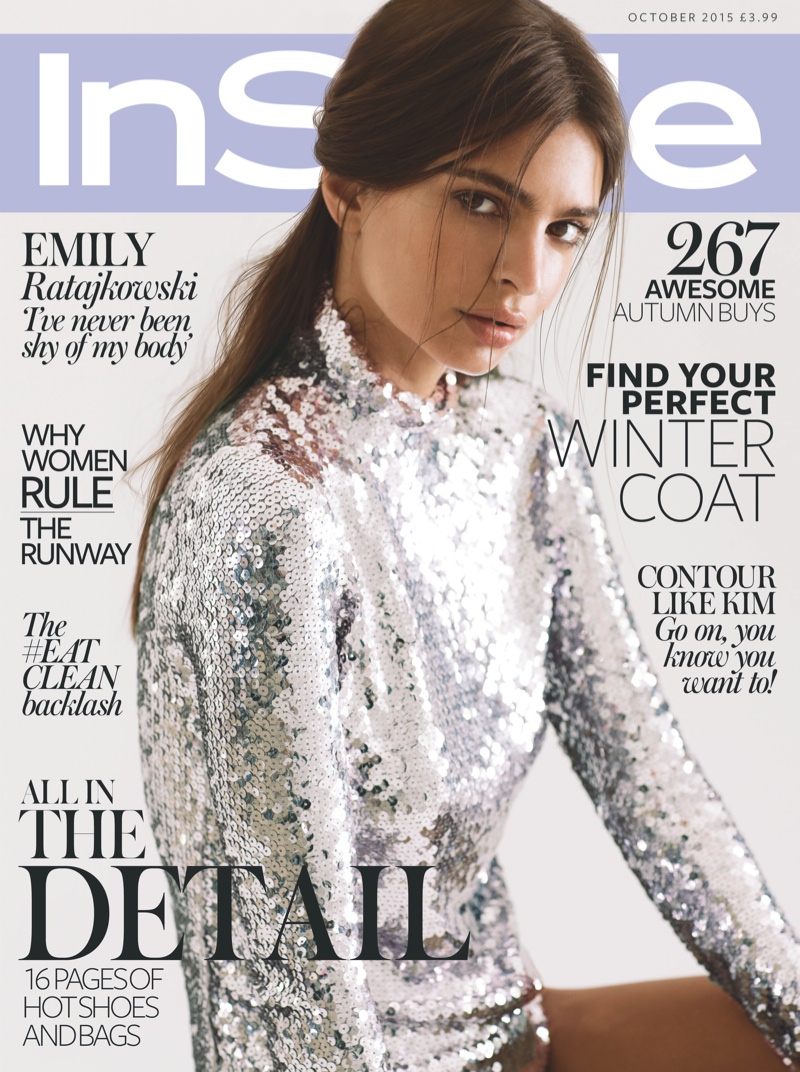 Model Emily Ratajkowski lands the October 2015 cover story from InStyle UK. Normally known for posing in bikinis or lingerie, the brunette shows off a different side in ladylike looks for the feature photographed by Jenny Gage and Tom Betterton.
Related: Emily Ratajkowski Stars in Testino's 'Towel Series'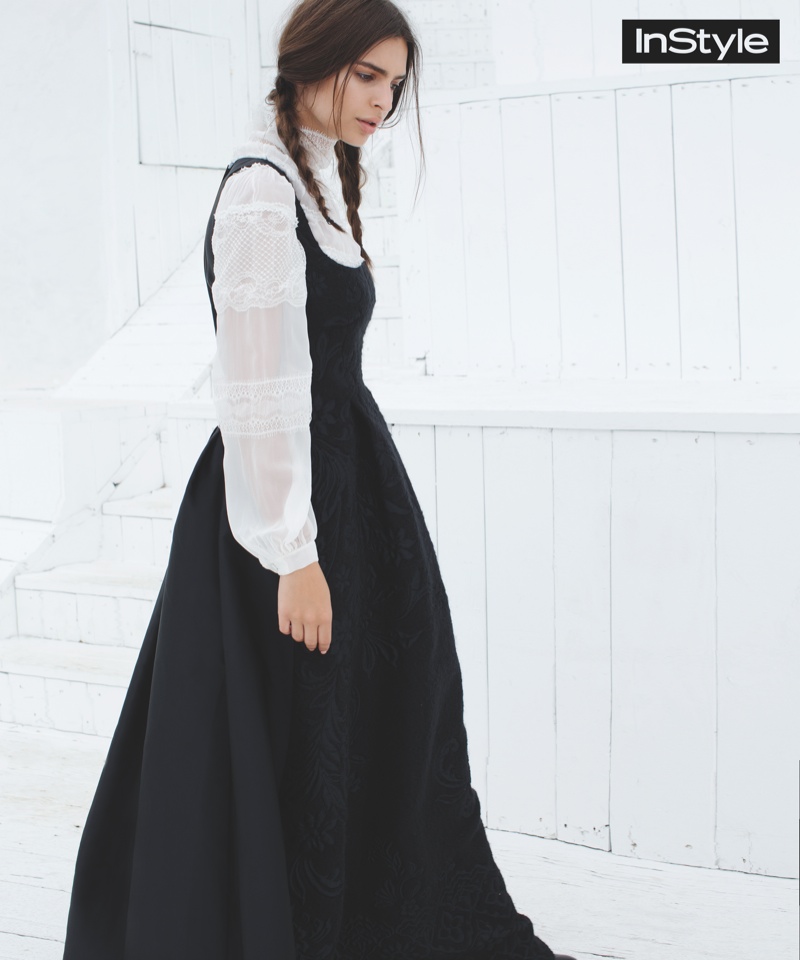 Despite being considered one of the hottest models of today, Emily admits that she has body insecurities. She tells the magazine, "There are a few things I don't like about my body, like that part of my thigh beneath my butt. But my friends will say I'm crazy and I know it's just my perception. You can't beat up on yourself."
To read the feature in full, see the October issue of British InStyle, out now. The issue is also available as a digital edition on Apple Newsstand.