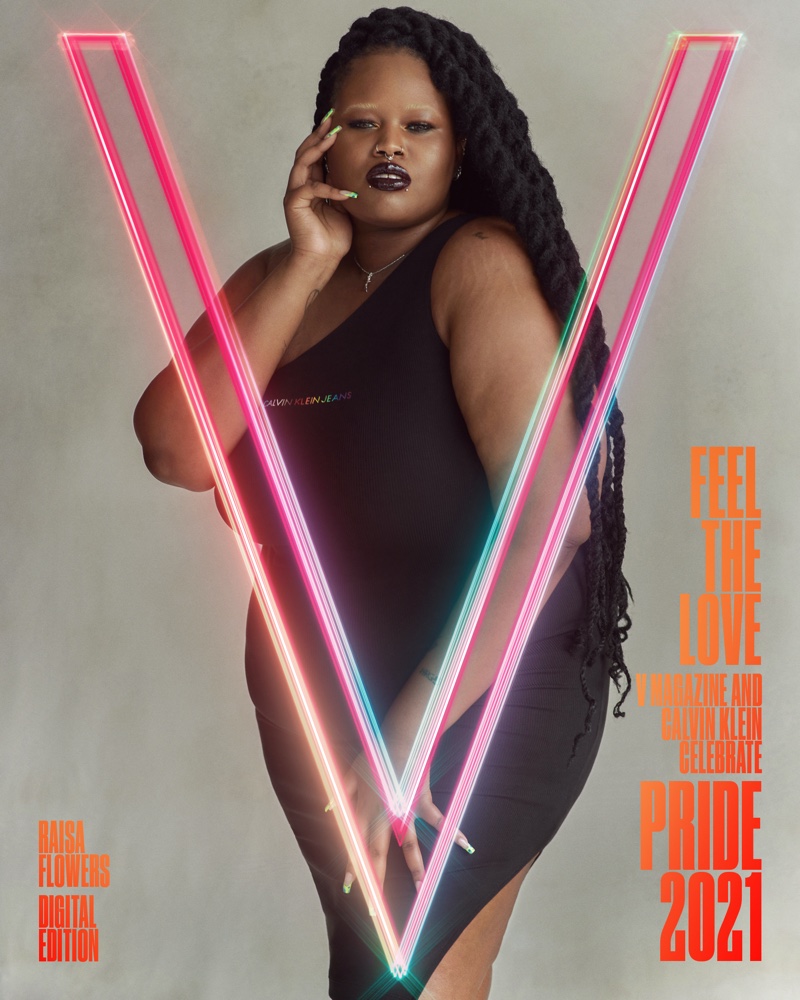 Celebrating Pride month, V Magazine unveils digital covers with stars wearing Calvin Klein. Model Stella Maxwell, makeup artist Raisa Flowers, model Aaron Rose Philip, and model and actress Leyna Bloom appear in images captured by Rowan Papier.
From denim to dresses to underwear styles, they pose in branded pieces from Calvin Klein. Arey Lappin styles the shoot with makeup by Tatyana Makarova and Gonn Kinoshita on hair. The team members are all apart of the LGBTQIA+ community.
Related: Naomi! Kendall! Imaan! Anok! V Magazine Unveils Summer 2021 Covers
Stella tells the magazine, "I can't think of a more intrinsic human right than the right to love. I can't think of anything the world needs more at this moment than love in all its forms."
V Magazine Pride Digital 2021 Covers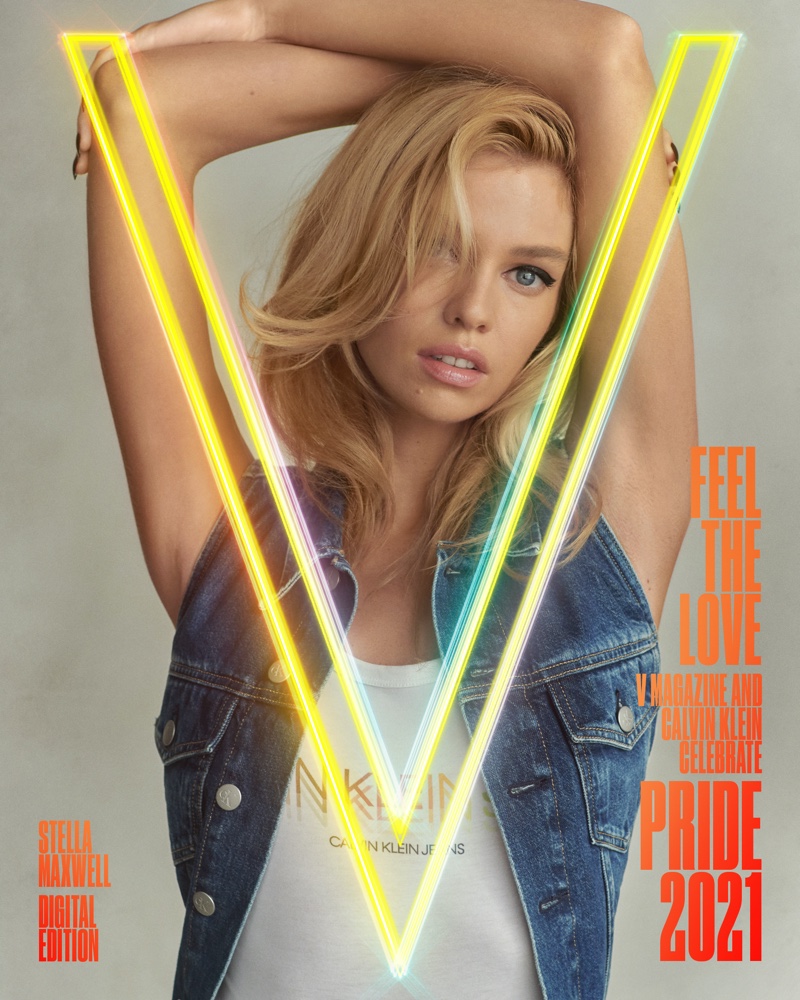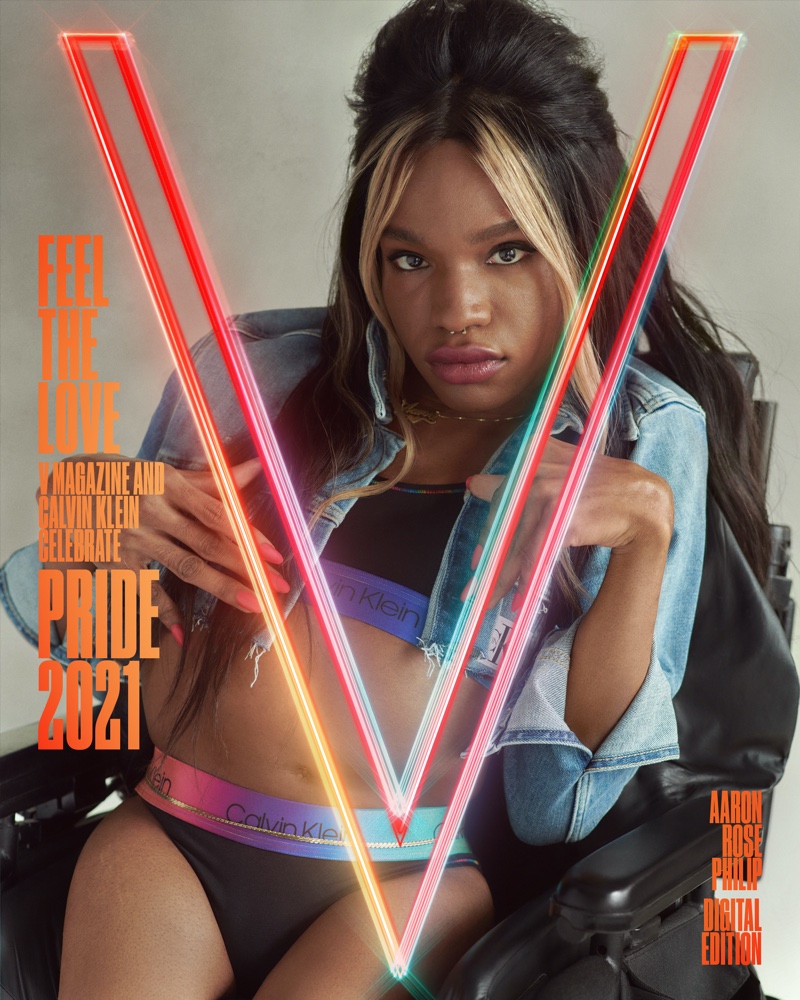 "The journey to self-acceptance as a [member] of the LGBTQIA+ community has been one of gradual triumph and lots of growth. The advice I'd [offer] to someone that's struggling with self-acceptance is to be kinder to yourself because you deserve it," says Aaron Rose Philip.