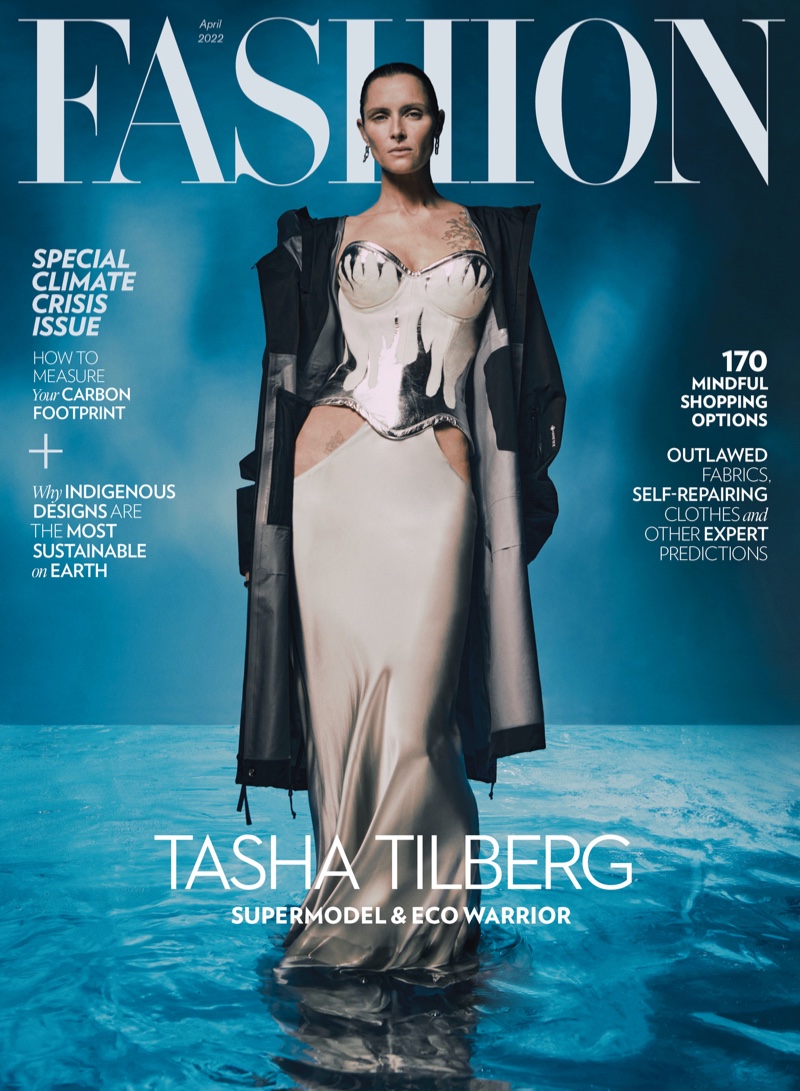 Modeling icon Tasha Tilberg appears on FASHION Magazine's April 2022 cover. The Canadian beauty shines in silver wearing an Arc'teryx x Jil Sander top jacket, Evan Clayton top and skirt with Obakki earrings. Tasha poses in a variety of fashion-forward looks, which Greg Swales captured in the accompanying photographs.
Stylist Leila Bani chooses eye-catching pieces from Mugler, Balenciaga, Moncler, and other brands. The brunette is captivating in everything from bodysuits to ripped denim and boots. For her beauty look, hairstylist Erin Klassen works on her sleek tresses, while Win Liu applies subtle makeup to complete the look. George Antonopoulos works on creative direction for the shoot with prop styling by Angelyne Martin.
Cover Shoot: Tasha Tilberg for FASHION Magazine April 2022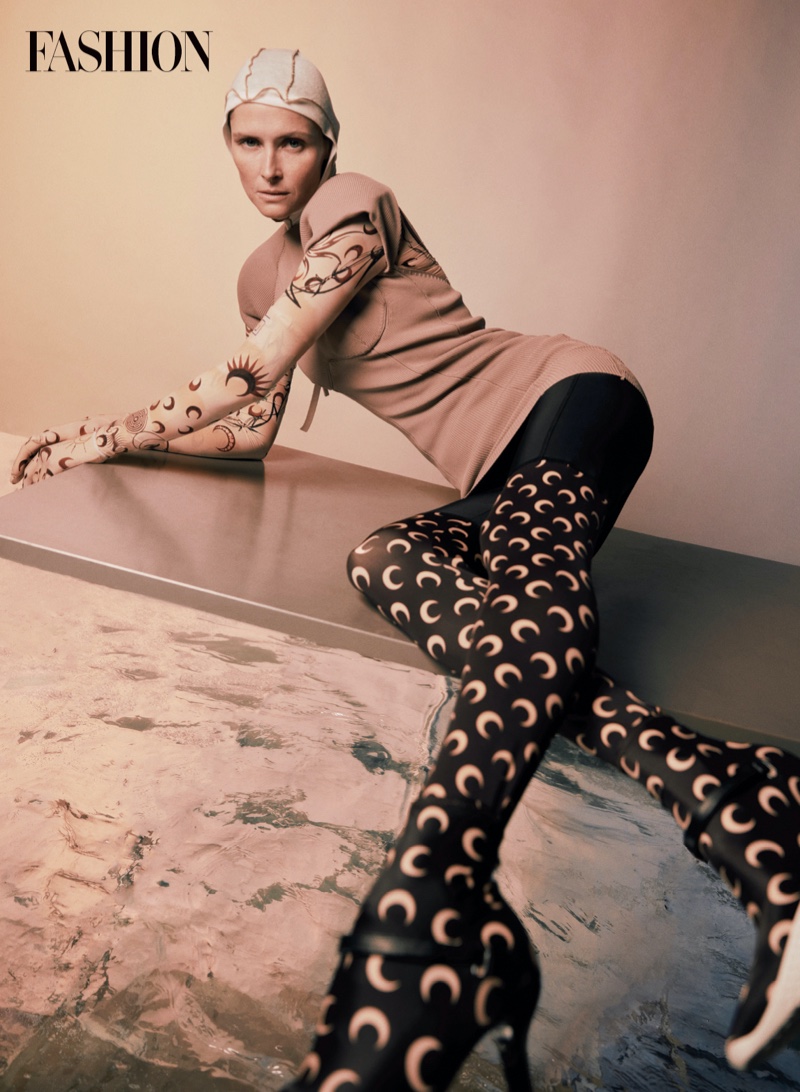 In her interview, Tasha discusses her experiences living on a ranch, avoiding fast fashion, and choosing jobs that are in line with her personal values. Apple News+ subscribers will be able to access the April 2022 issue of FASHION Magazine starting on March 14th, and it will arrive on newsstands beginning on March 17th.
Related: Tasha Tilberg Keeps It Casual in Closed Campaign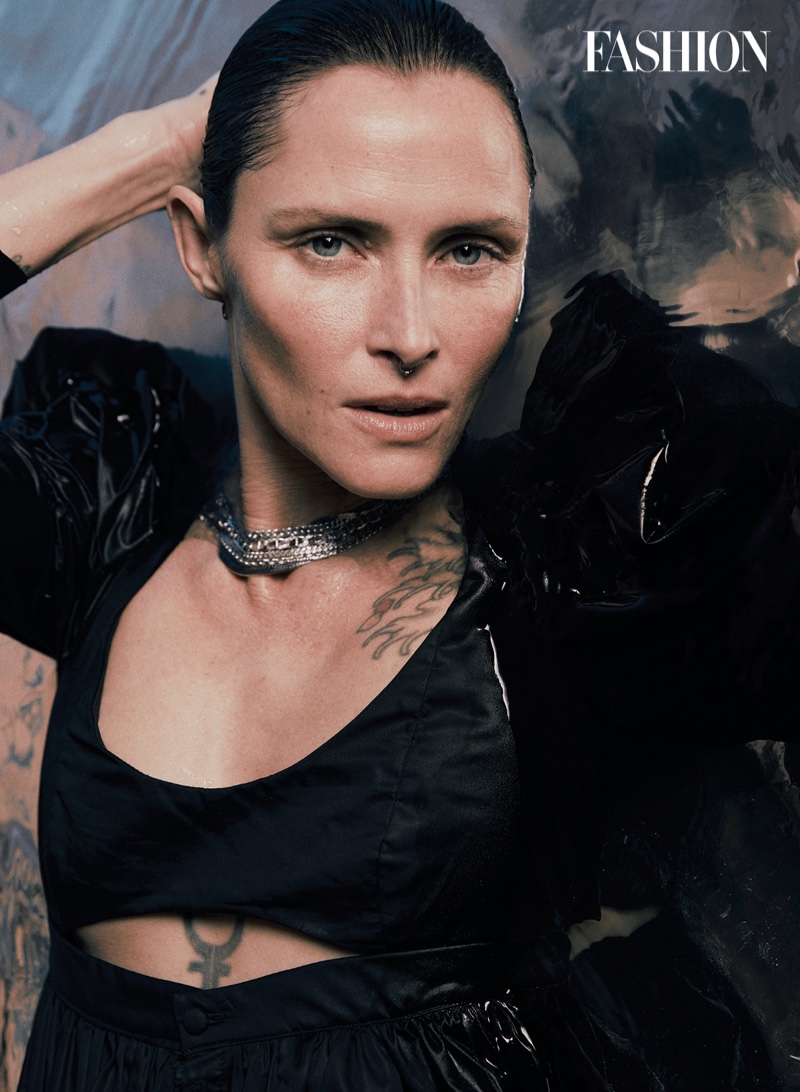 "When I introduce myself to someone, I never call myself a model," she says. "It's one of the things I do, but it's not who I am. I was always buying my freedom. I did this because I wanted to buy a tractor."

Tasha Tilberg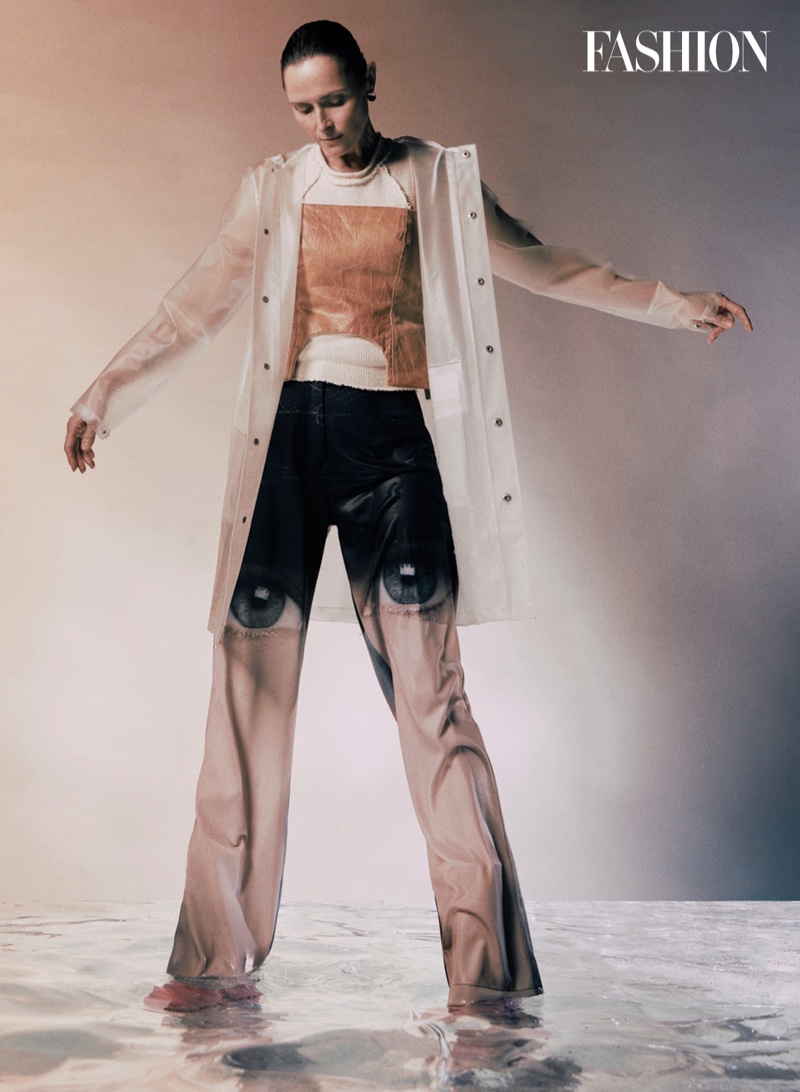 "I remember feeling so grown-up when we shot this," Tasha says about seeing her first FASHION cover from 25 years ago. "Looking back at it now, I'm like, 'Oh, my gosh, what a little baby I was!' We think we're so adult, but we're really not."