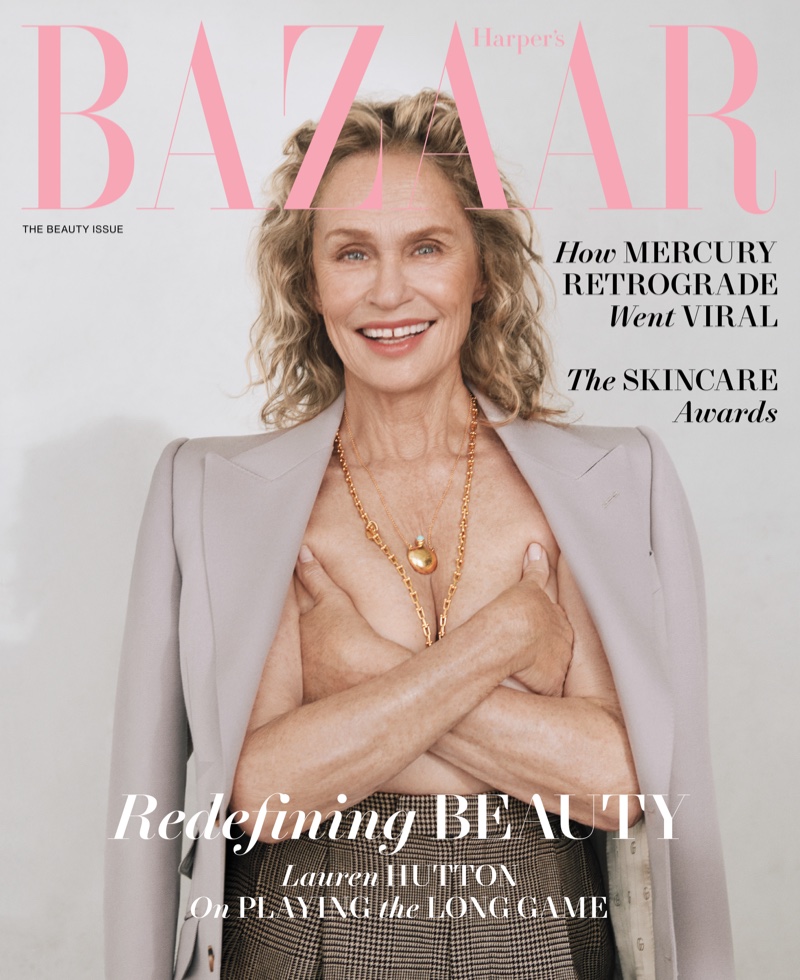 The legendary Lauren Hutton lands the cover for the May 2022 Beauty Issue of Harper's Bazaar US. With her topless photo in a Gucci jacket and pants, accessorized with Tiffany & Co. jewelry, she is redefining beauty at the age of 78. Inside the fashion glossy, the gap-tooth stunner poses in images captured by Cass Bird.
Cover Shoot: Lauren Hutton for Harper's Bazaar US May 2022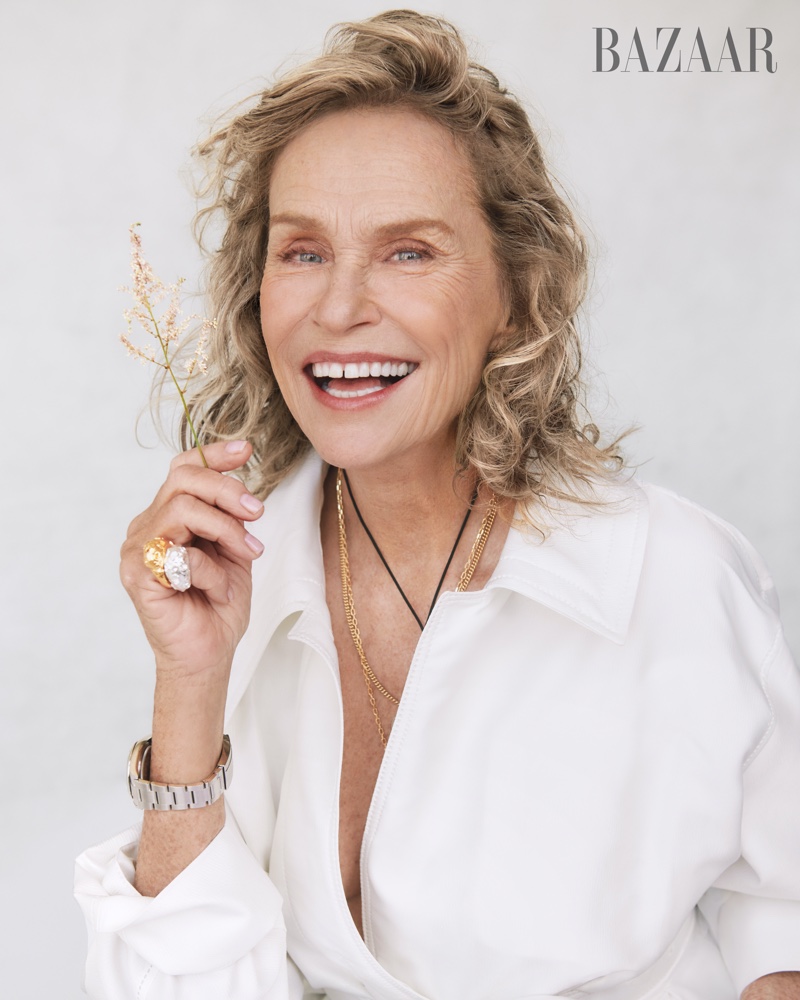 The Row, Giorgio Armani, and Dior are a few of the brands that stylist Katelyn Gray chooses for the cover story. Hairstylist Tamara McNaughton works her magic on Lauren Hutton's wavy tresses, while makeup artist Romy Soleimani creates the perfect finish. Harper's Bazaar's May 2022 issue will be available on newsstands on May 3rd.
Related: Lauren Hutton Leads Anthropologie's Fall 2018 Campaign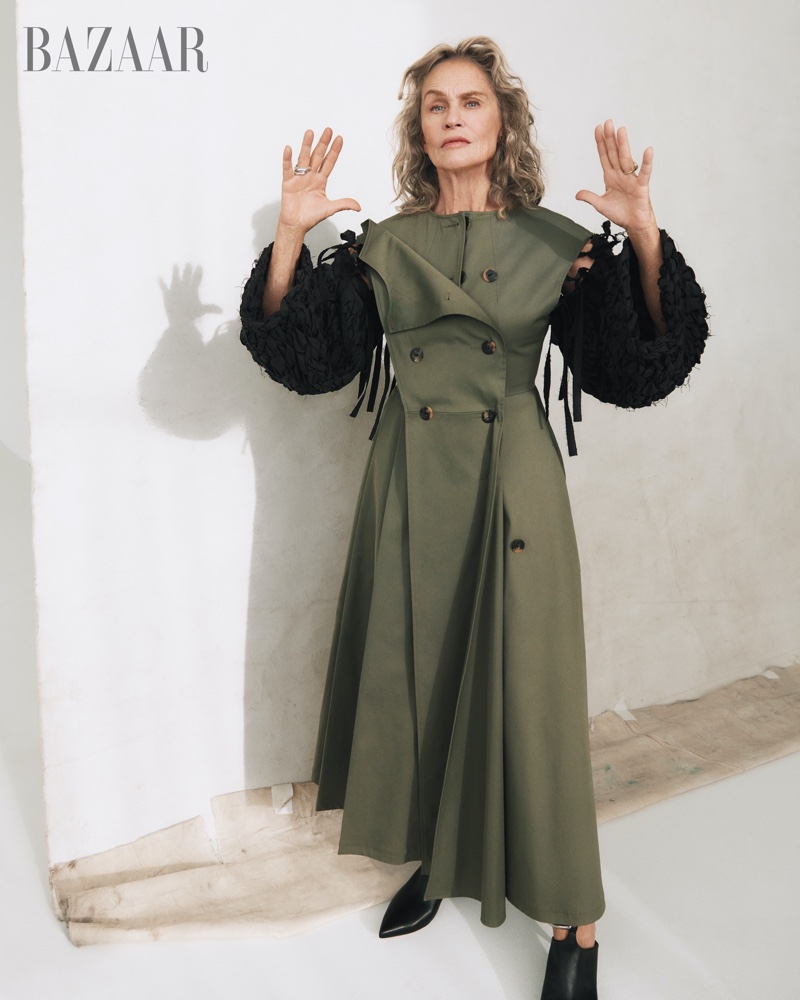 "When I moved to New York and became a model, I didn't know anything about the industry. I got a job modeling for Christian Dior for $50 a week. Once I started working, I made myself an athlete. I uncrossed my eyes. (Dick Avedon used to look up at me from behind his camera and ask, "Are they straight yet?") I jumped around. I worked hard. But by 1972, there weren't many of us models left. All the big girls like Veruschka, Twiggy, and Jean Shrimpton had basically split."

Lauren Hutton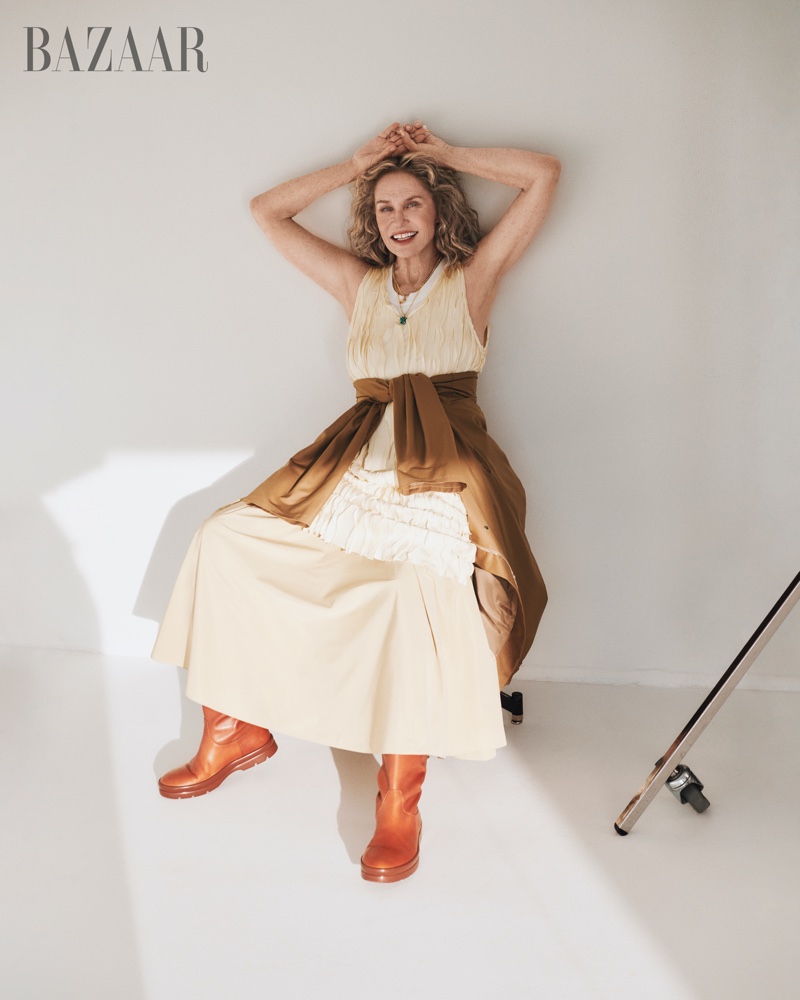 Lauren on her beauty routine:
"I don't spend a lot of time on skin care. I'm usually in a rush to get to bed and make love or read. (Right now, I'm reading Savage Beauty: The Life of Edna St. Vincent Millay.) The only beauty ritual I have is washing my face with soap and water. It's horrifying. Then I'll put on the StriVectin S.T.A.R. Light Retinol Night Oil. It does really good things for your skin. I also have an aloe plant. I cut the leaves open, and I put it all over my face and décolletage."