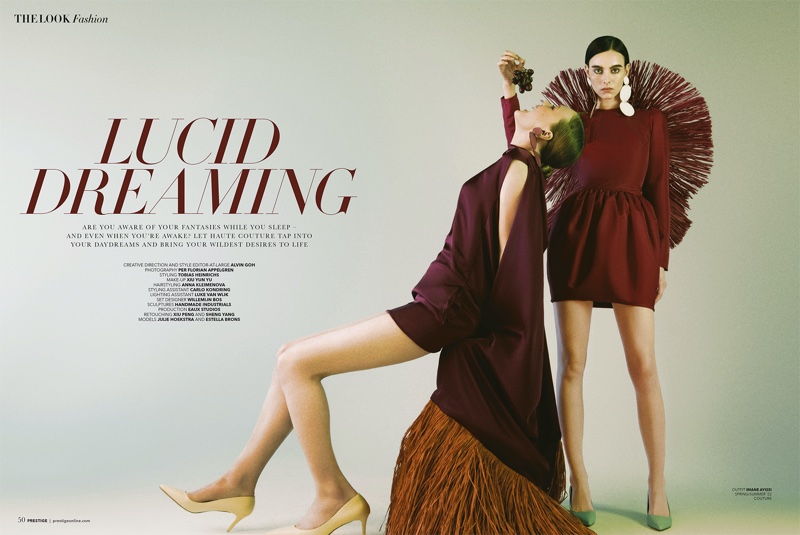 In front of the lens of Per Florian Appelgren, models Julie Hoekstra and Estella Brons pose in haute couture looks for Prestige Hong Kong's most recent issue. An editorial titled Lucid Dreaming focuses on cutting-edge designs from some of the world's most prestigious fashion houses.
The pair wears ruffled collars, butterfly embroidery, and statement jewelry in looks styled by Alvin Goh, creative director and editor-at-large. In the editorial, pieces by Alexis Mabille, Rahul Mishra, and Iris van Herpen Haute Couture stand out as particularly noteworthy.
For beauty, Xiu Yun Yu works on makeup with hair by Anna Kleimenova. Willemijn Bos is in charge of the set design, with production by Eaux Studio and sculptures by Handmade Industrials.