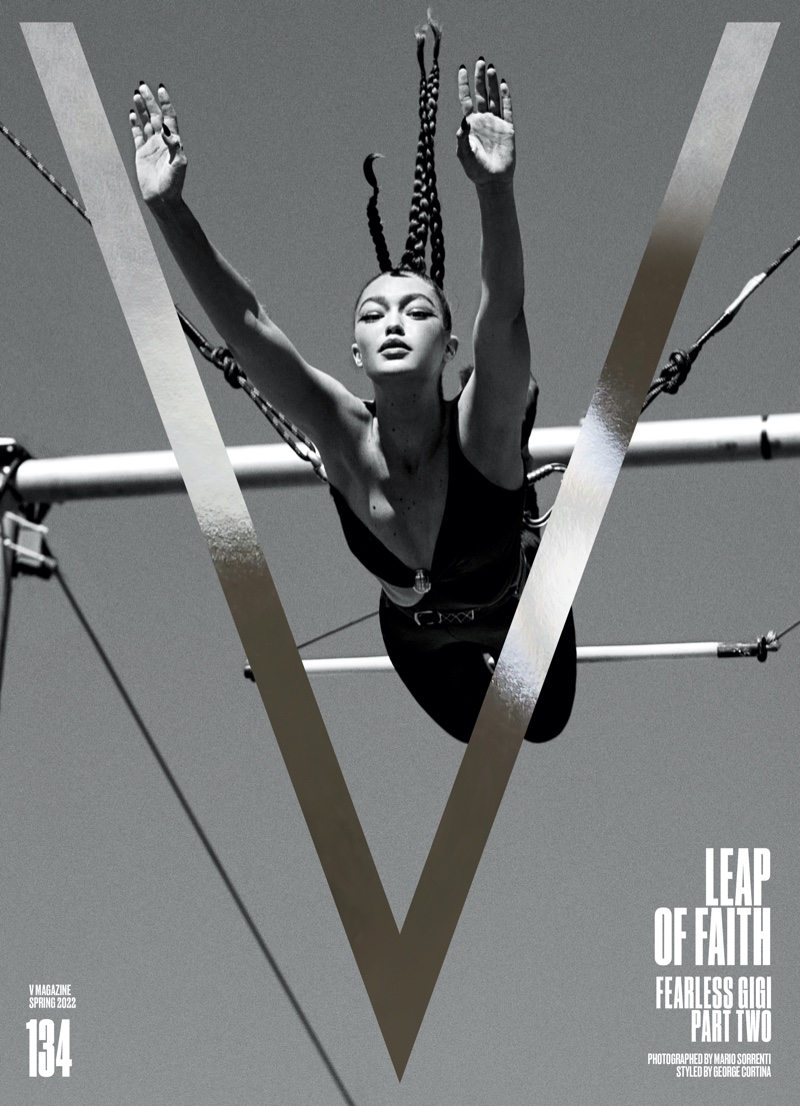 Gigi Hadid hits new heights for the Spring 2022, Issue #134 cover of V Magazine. Photographed by Mario Sorrenti, she daringly poses in a trapeze. The first image shows her leaping in a Saint Laurent design with the line: 'Leap of Faith: Fearless Gigi Part Two'. The model previously rode a jet-ski for the fashion glossy.
A second cover features a black and white closeup shot with an embellished Burberry piece and Maybelline makeup. Gigi thought of the shoot concept herself, where she models high fashion designs. Styled by George Cortina, the blonde wears pieces from the likes of Balenciaga and Louis Vuitton.
Related: Gigi Hadid Suits Up in Ralph Lauren 'Ralph's Club' Fragrance Campaign
Stephen Gan also works on creative direction for the shoot. For beauty, hairstylist Bob Recine works on Gigi's braided ponytails with winged eyeliner by Diane Kendal.
Cover Shoot: Gigi Hadid for V Magazine Spring 2022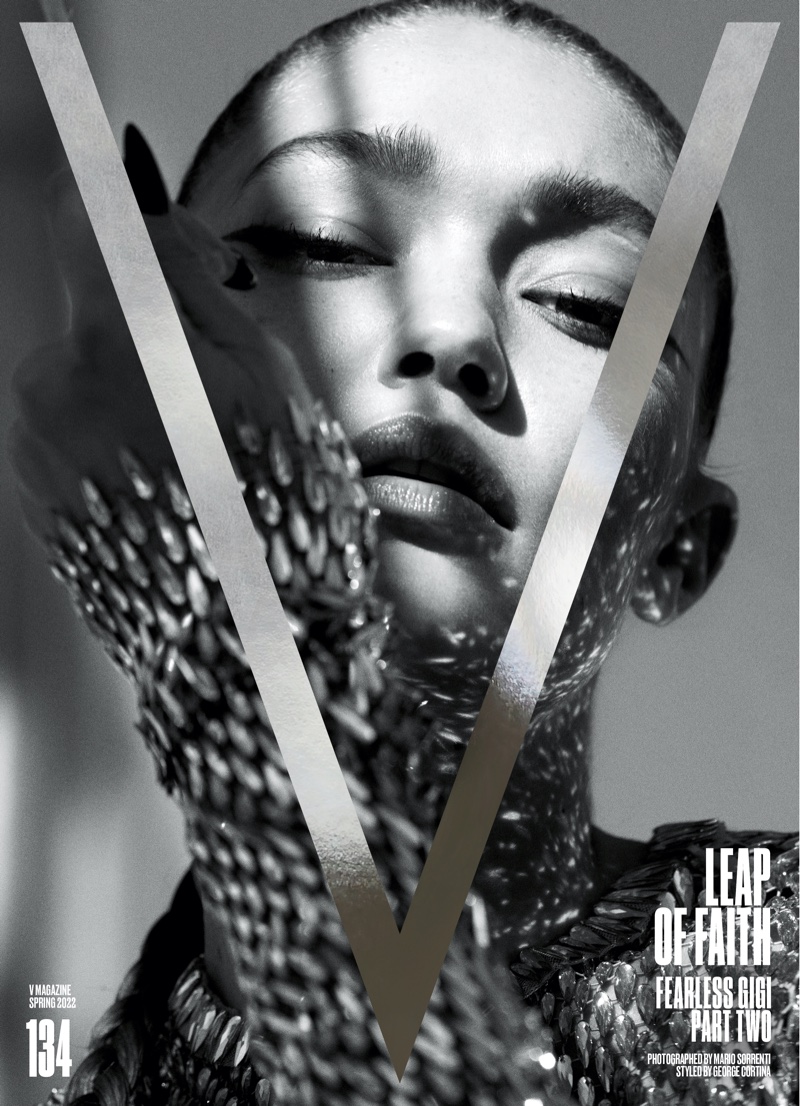 "I was like, 'Oh my God, can she do it? It's so dangerous.' I'm always worried about your safety first. And then I thought, "Well, she's pretty badass, and she killed it when we did the jet ski, so let's try it," photographer Mario Sorrenti says.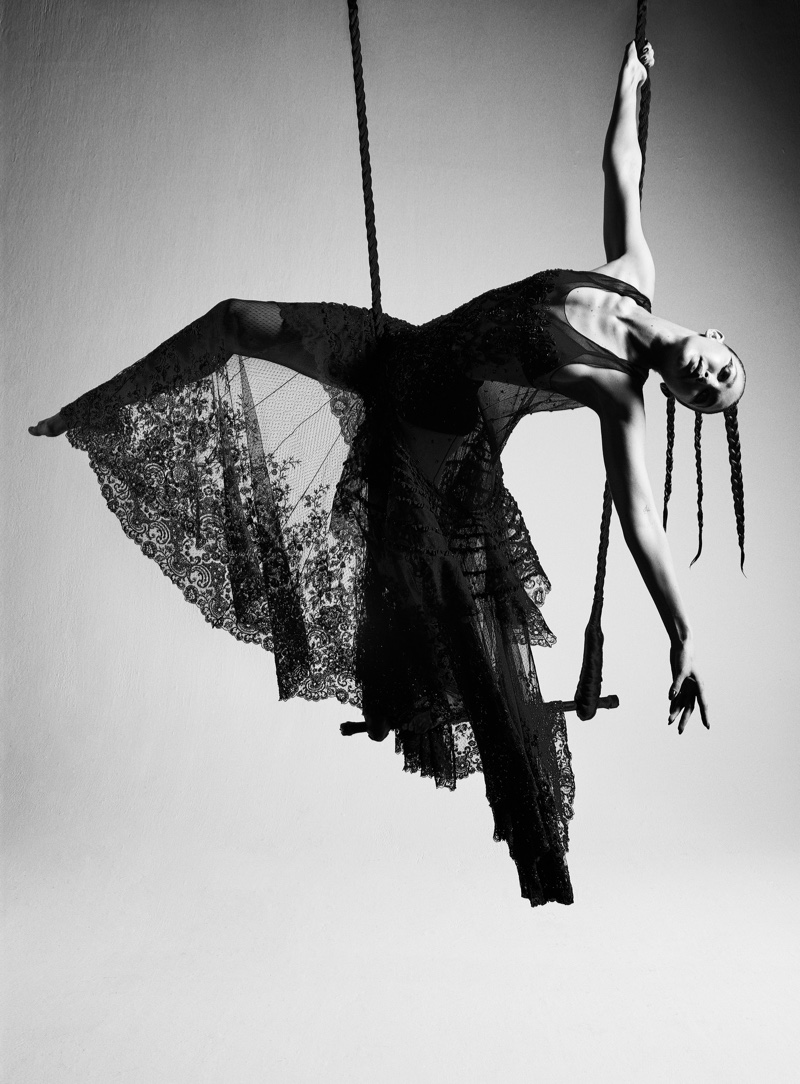 "I mean, really it all starts with an idea, right? And for me, it's always about the girl. Once you have the girl, then you do something around her. But this was different because the girl was saying, 'Okay, I want to be on a trapeze.' I was like, 'Fantastic!'" George Cortina tells Gigi Hadid.