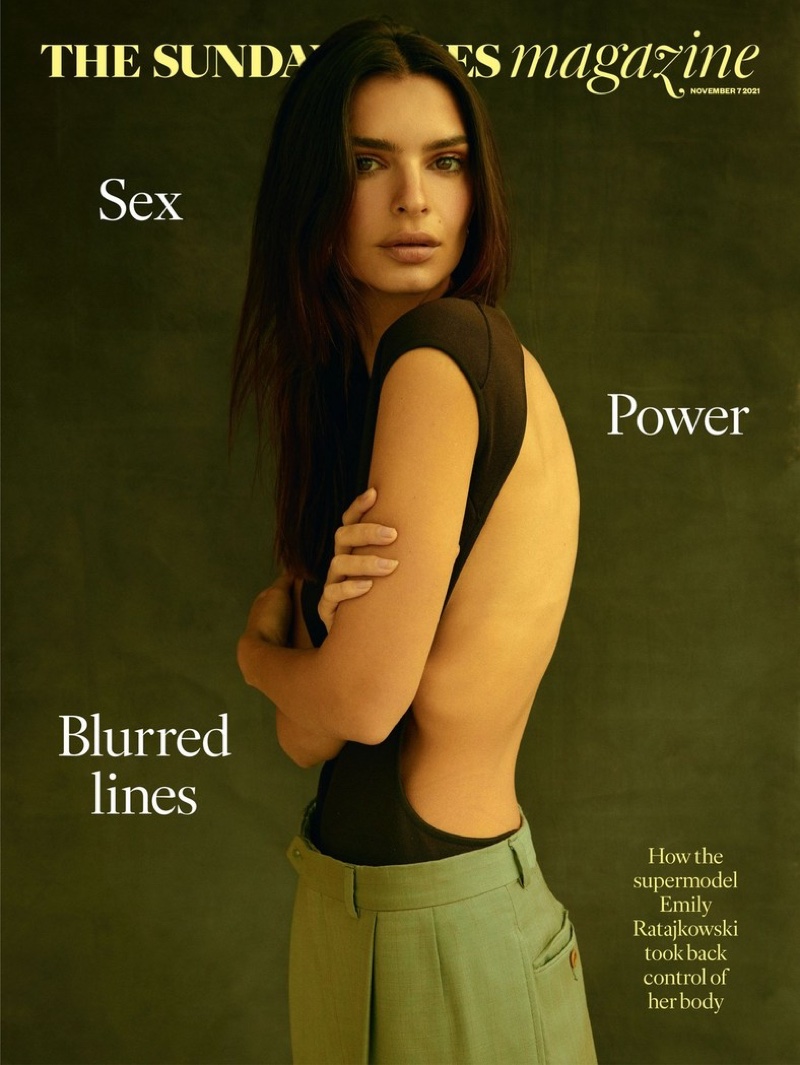 Photographer Austin Hargrave (Atelier Management) captures Emily Ratajkowski on the November 7th, 2021, cover of Sunday Times Magazine. The model wears a black, open-back bodysuit and khaki trousers for the shot. In accompanying images, Hargrave's emotive portraits show Emily in a stripped-down setting.
Stylist Emma Jade Morrison pairs her look with miniature huggie earrings. The photos were shot on location in New York City's PUBLIC Hotel. In her interview, Emily talks about her new book, My Body, controlling her narrative and experiences as a young woman.
Related: Emily Ratajkowski Gets Icy for Moose Knuckles Fall 2021 Campaign
"If I was so powerful and felt so great about how I had succeeded, then why was I unhappy?" Emily tells the publication.
Emily Ratajkowski by Austin Hargrave for Sunday Times Magazine