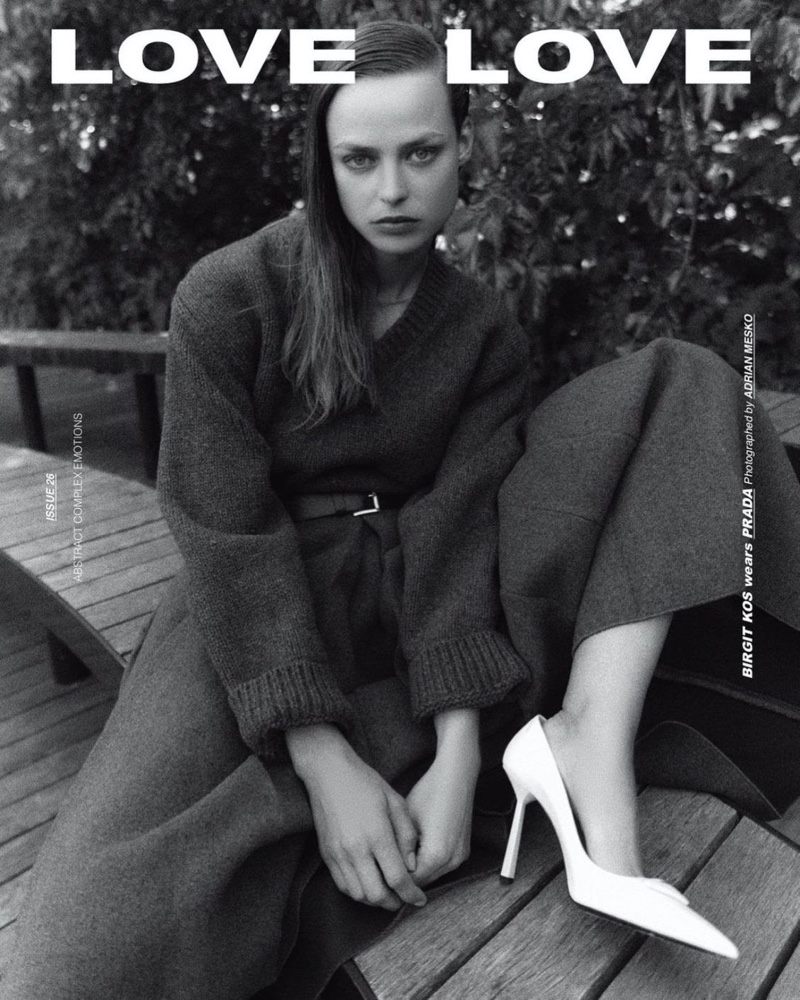 In front of the lens of Adrian Mesko, model Birgit Kos poses for Love Want Magazine's Issue #26 cover. The Dutch beauty can be seen in the black and white photograph wearing a knit sweater, a skirt, and pumps from Prada.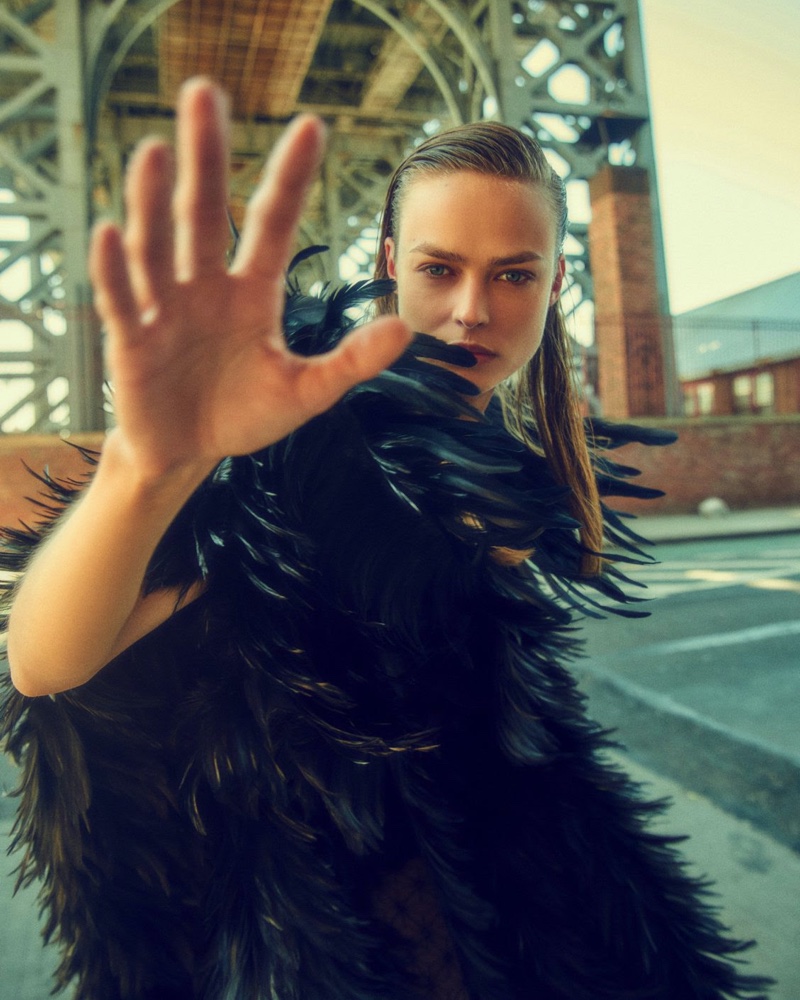 Styled by Carolina Orrico, the brunette poses in the city while dressed in autumnal trends in the accompanying photographs. Each outfit that Birgit Kos wears is a show-stopper, from feathery pieces to long skirts to embroidered outerwear.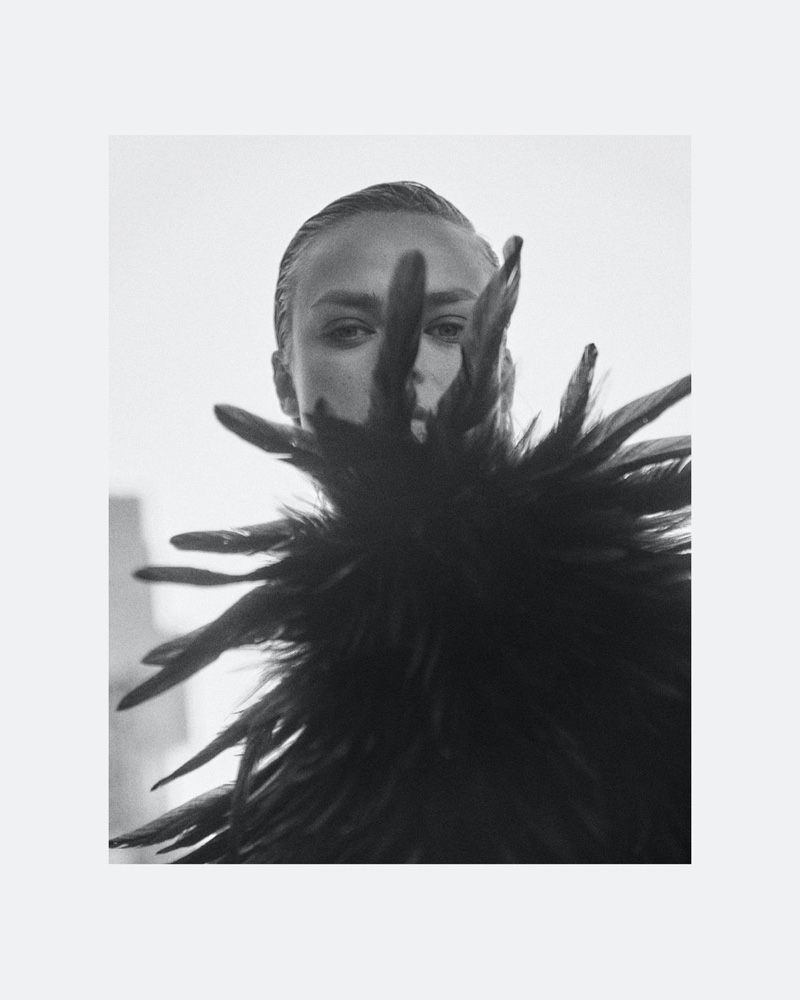 To complete the model's look, hairstylist Pasquale Ferrante works on the model's slicked-back tresses as Ingeborg does her makeup. In addition to being a cover girl, Birgit recently modeled for the FL&L x Victoria's Secret fall 2022 collection.