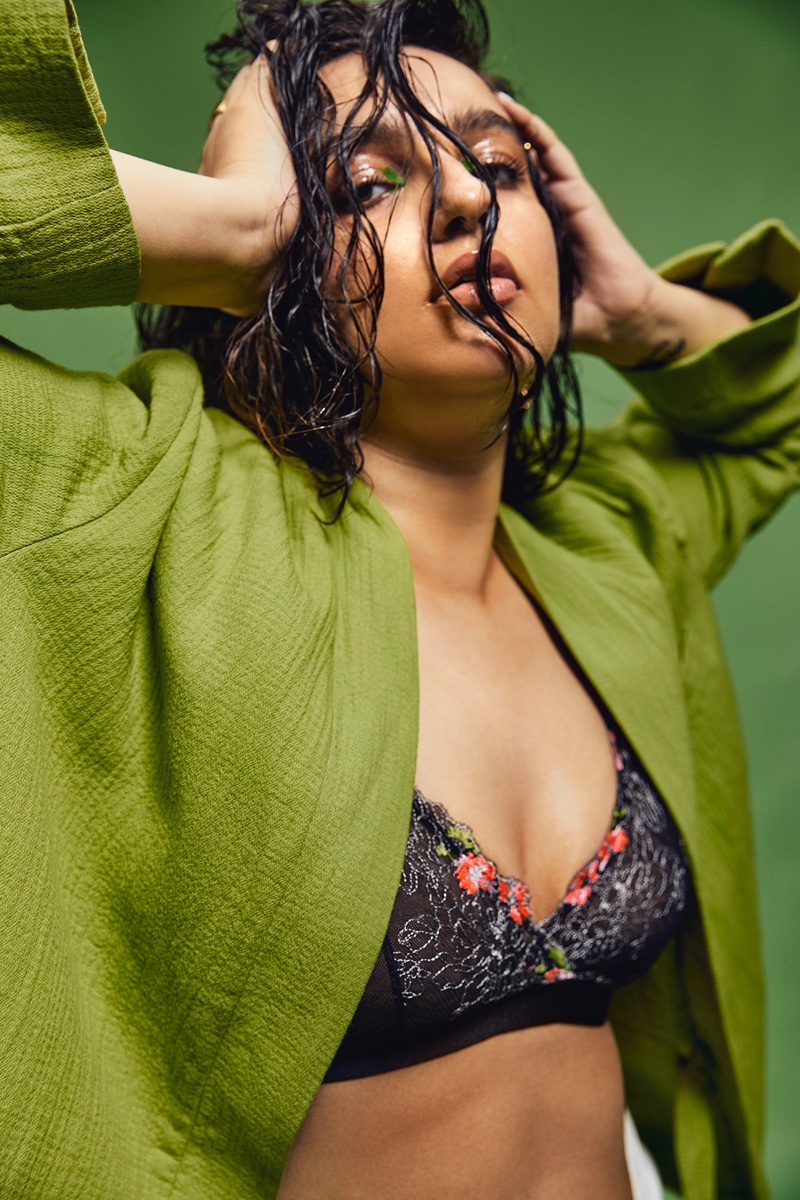 In front of the lens of Keegan Crasto (Public Butter), model Apoorva Rampal takes the spotlight for Grazia India's July 2021 issue. The curvy model poses for a spread called: Big Mood, which focuses on bold prints, textures, and vibrant hues. Fashion director Pasham Alwani highlights flowy silhouettes as well as glittering jewelry.
Apoorva shines wearing leading brands such as Louis Vuitton, RituKumar, Fendi, and Misho. Keegan captures portraits with orange and green backdrops, complementing the vibrant outfits. For beauty, hairstylist Ankita Varkhade works on her wet-looking tresses with dewy makeup by Pratiksha Nair.
In addition to images, Apoorva also appears in a short film directed by Shannon Mikhail Lobo at Public Butter.