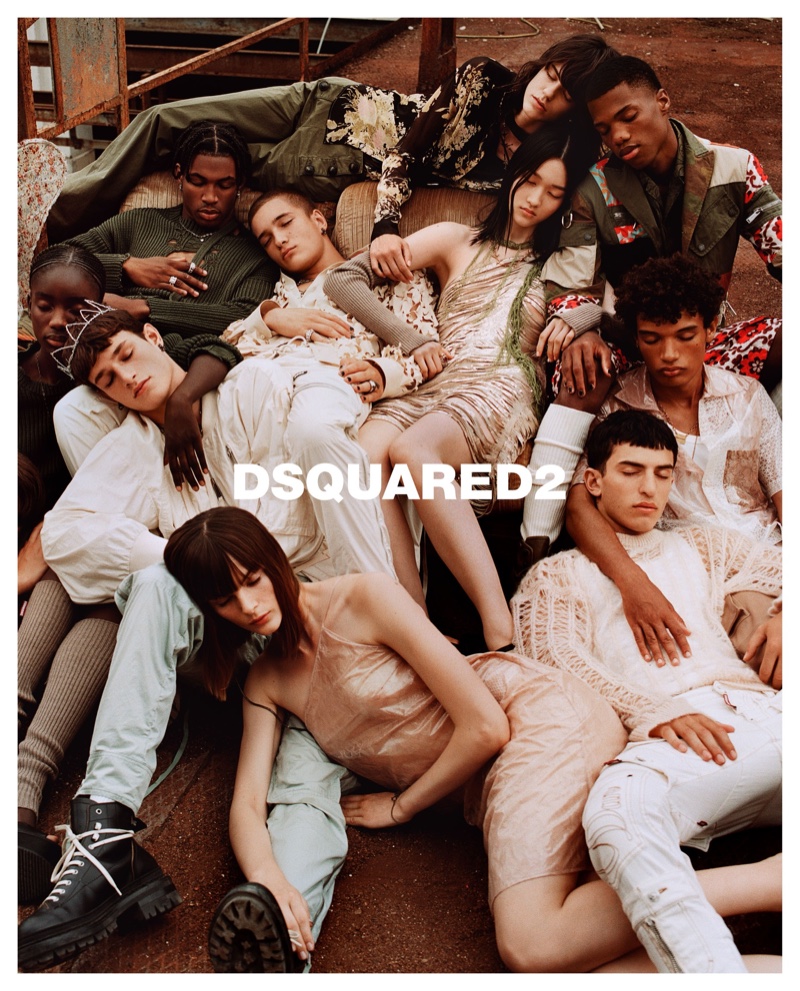 DSquared2 looks to a modern fairytale with its spring-summer 2022 campaign. Photographed by Alasdair McLellan, models lounge and sleep in new season looks described as grunge-glam. The cast includes Aylah Peterson, Miriam Sanchez, Chloe Oh, Maty Fall, Alyda Grace, Emily Miller, Alex Marku, Guylian Masson, Jack Cope, Martin Antech, Fabio Silva, Ruben Carrol, and Alex Wynter.
DSquared2 Spring/Summer 2022 Campaign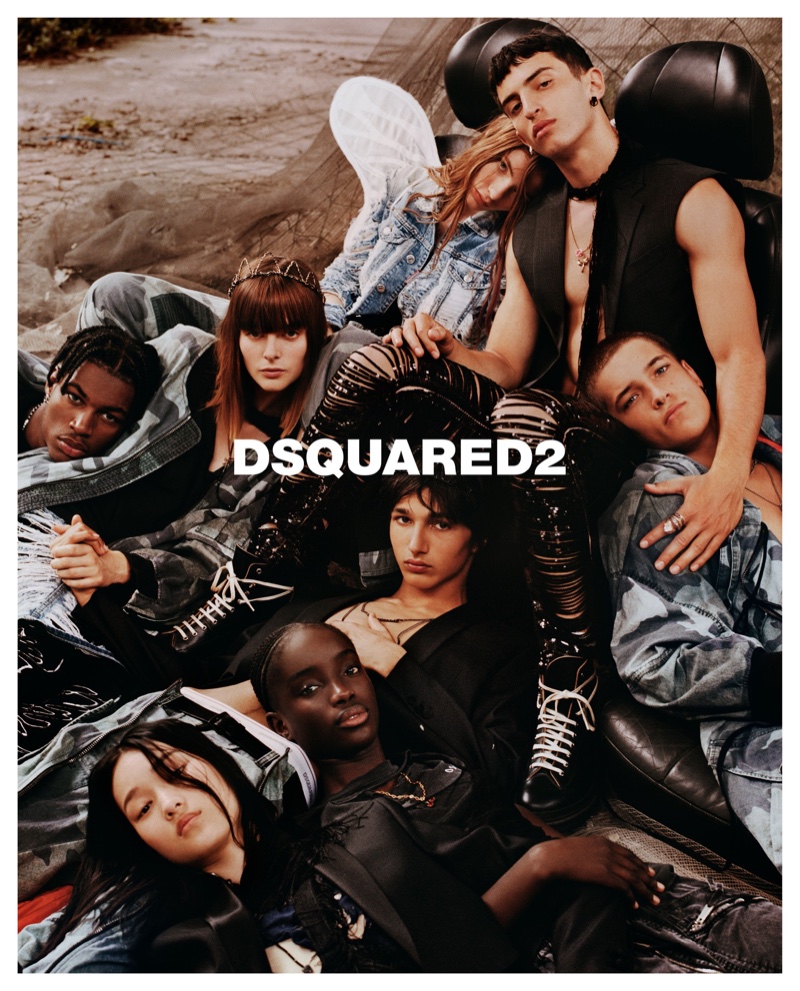 Stylist Vanessa Reid highlights distressed denim, camouflage prints, slinky dresses, and knitwear. Giovanni Bianco works on creative direction for the shoot with casting by Piergiorgio Del Moro. Additionally, Lynsey Alexander is in charge of makeup with hair by Cyndia Harvey.
Related: Lily, Iris, Georgia, Stella Take a Moment for DSquared2 Fall 2021 Campaign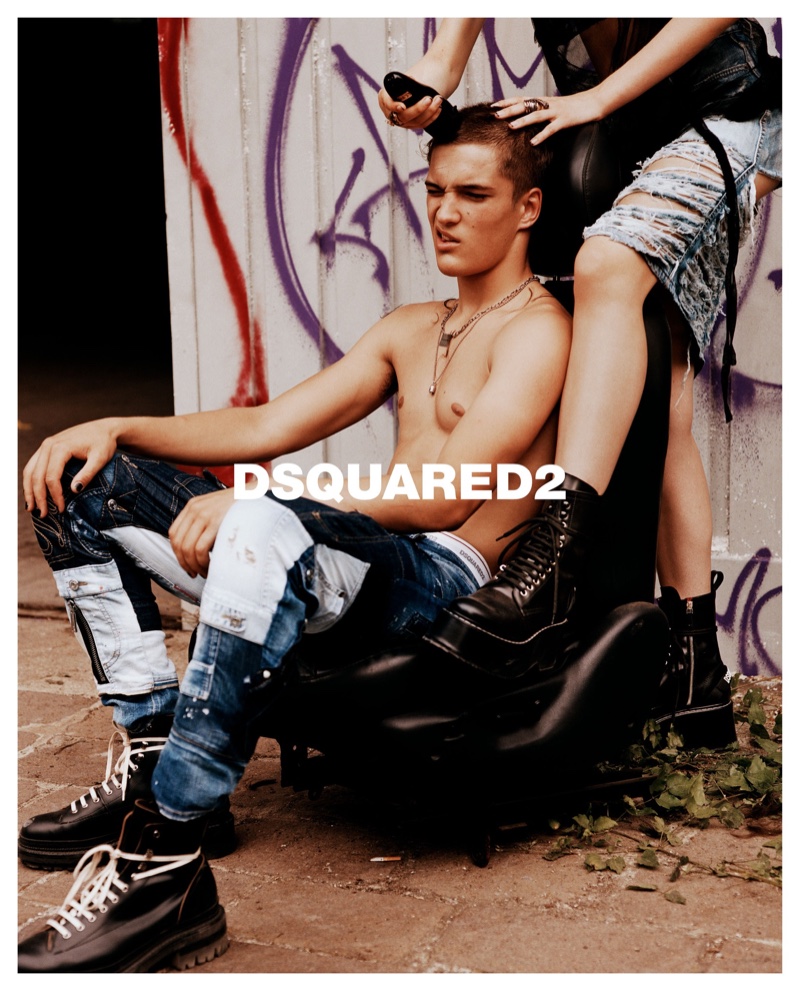 "A combination of grunge destruction intertwined with flowing, floral delicacy – growth and decay in expressive harmony, the campaign's eclectic cast takes on the protagonists' role in a glam-grunge fairytale. With creative direction from Messrs Caten & Giovanni Bianco and film and photography by Alasdair McLellan – the campaign captures an irrepressible urge to express through art," DSquared2 shares.