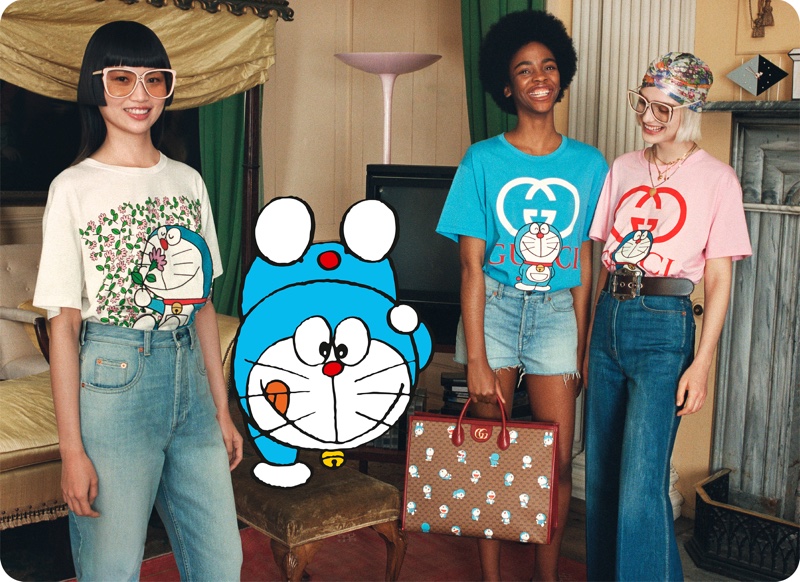 Gucci joins forces with the Japanese manga character Doraemon for a new collaboration. Celebrating the 2021 Lunar New Year, campaign images feature playful illustrations and models posing amongst vintage decor. Out now, the collection includes shirts, sweaters, bags, sneakers, phone cases, and more. The double interlocking G logo pairs with drawings of Doraemon, a blue cat-inspired robot. Photographer Angelo Pennetta captures advertisements that include models singing karaoke, playing board games, and jumping on beds.
Related: The North Face x Gucci Delivers Explorer Style
"Born on September 3rd, 2112, a cat-type robot was sent from the 22nd century to help a young boy called Nobita with secret gadgets from his four-dimensional pouch. A playful character, Doraemon hates mice and loves Dorayaki, a sweet pancake," Gucci shares about the character.
Doraemon x Gucci Lunar New Year Collaboration Campaign