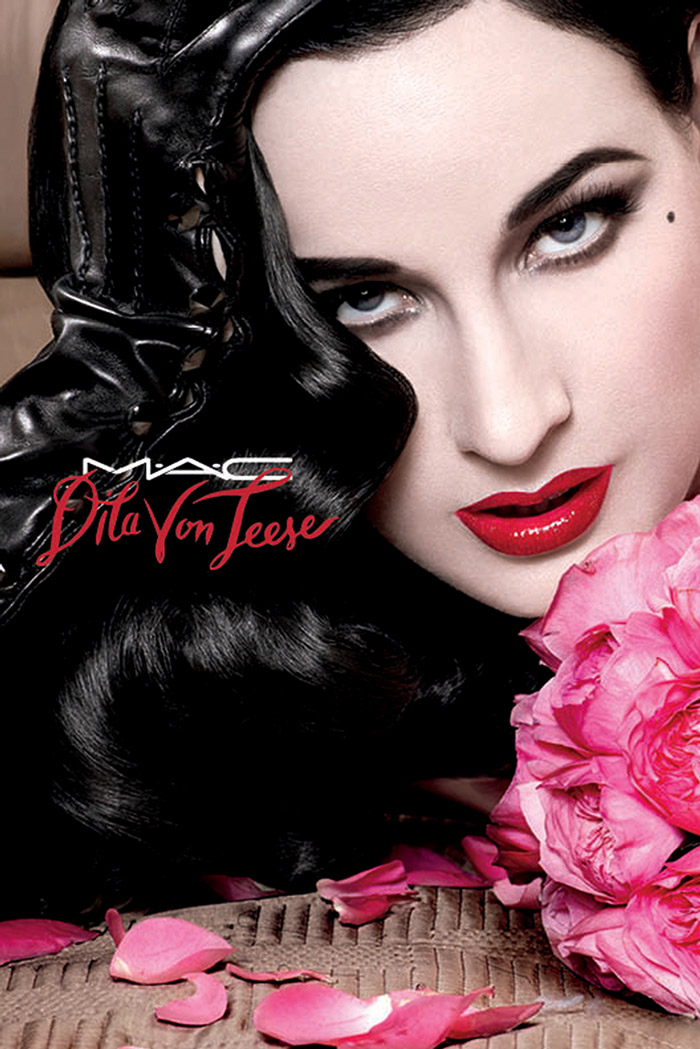 Makeup brand MAC Cosmetics has linked up with yet another celebrity. This time it is with burlesque dancer Dita Von Teese for a red lipstick shade featuring her name in elegant script. Set to arrive online and in all MAC locations on December 9, it is sure to sell out fast. The lipstick is described as a vibrant red that is for a "seductive spirit".
In the past, MAC has collaborated with stars like Rihanna, Miley Cyrus, and just last month, announced Ariana Grande as their Viva Glam spokesperson.
In addition to her MAC collaboration, Dita also recently appeared in a sultry lingerie shoot for the website WhoYouAre.