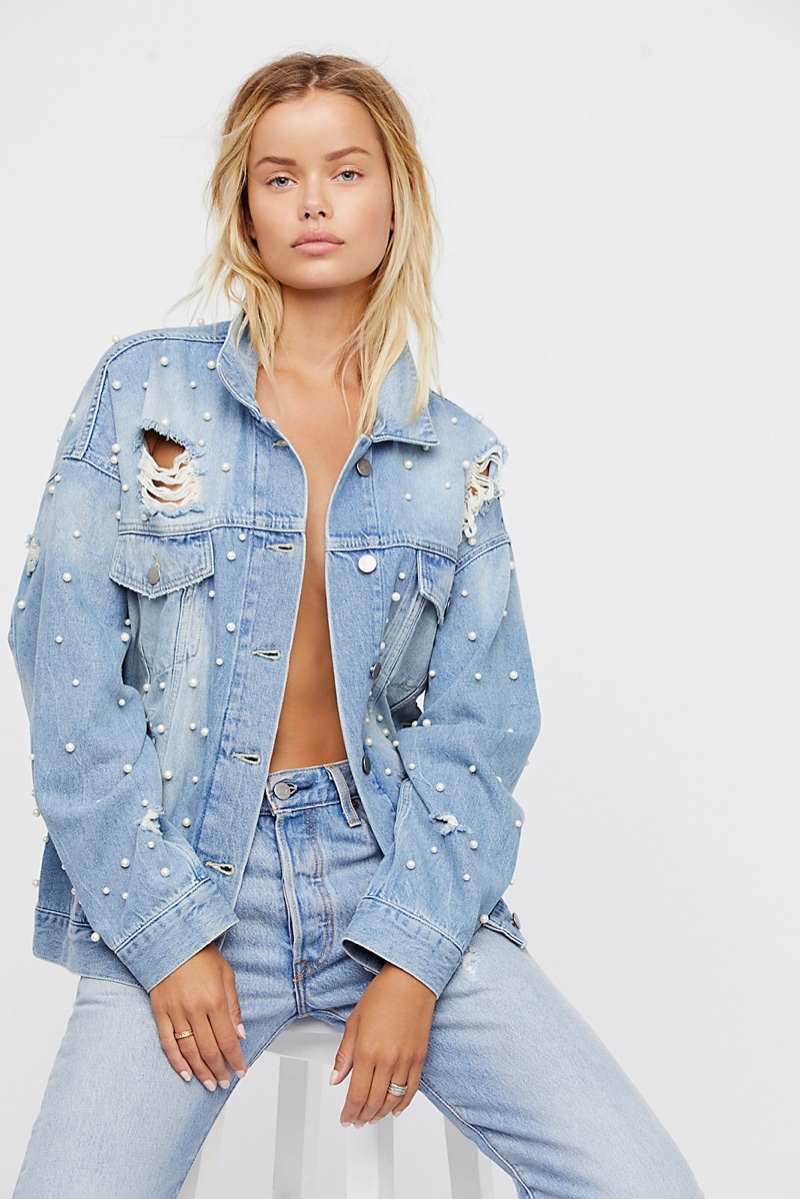 Denim never goes out of style, but every season you can always find new trends to follow. This summer, distressed denim is taking over and there are plenty of ways to wear this style. From baggy pants to bejeweled jean jackets and deconstructed designs, bring your denim game to the next level. Jeans like these can be worn so many ways with designs from ranging from luxury houses to mall brands. See four ways to wear distressed jeans this summer below.
Embellished Distressed Denim
The first trend we're looking at is embellished distressed denim. This season, designers add pearl accents to jeans and jackets for a glam update to the classic staple. But your denim does not just need to be decorated with jewelry. Floral embroidery or silver studs can also improve your look. We recommend pairing an embellished denim piece with a more minimal design. You never want your look to be too busy.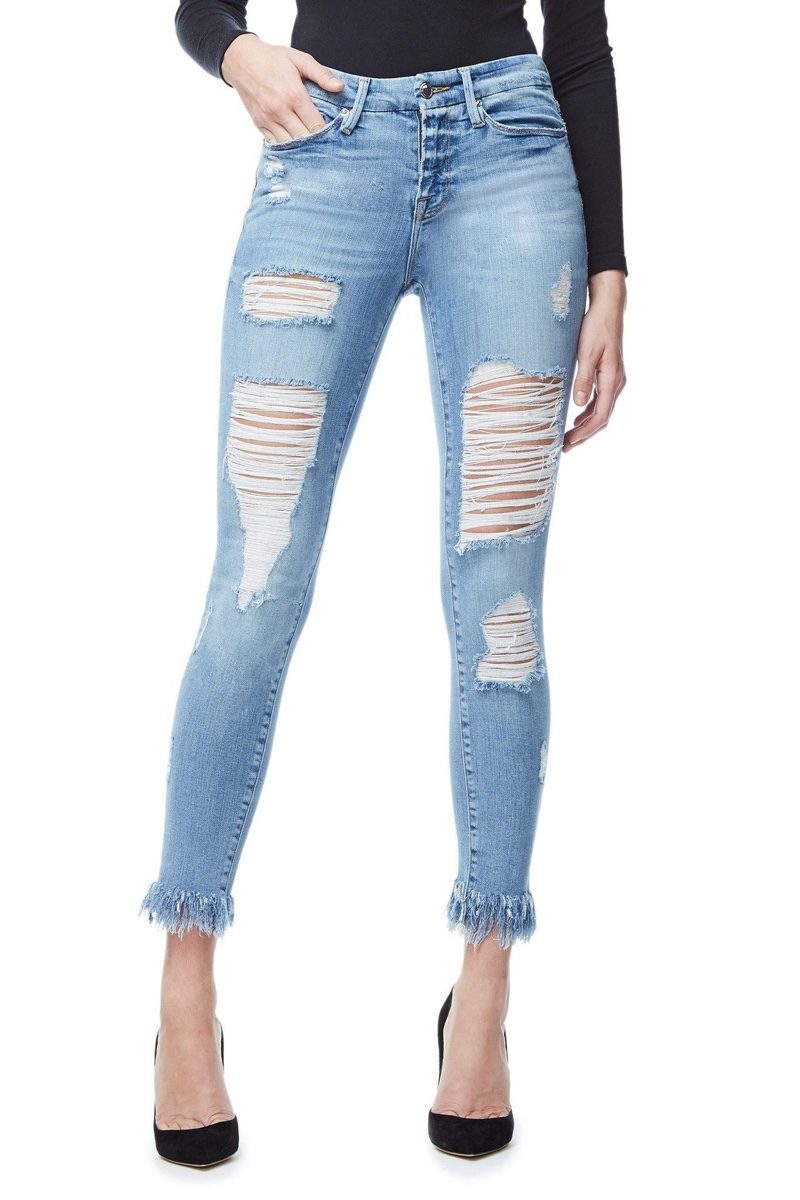 Deconstructed Denim
Distressed denim is not only about ripping and holes, there's also deconstructed styles. The DIY details range from patchwork accents to fraying and asymmetrical silhouettes. From Japanese inspired jackets such as this one from Alexander McQueen to more casual pieces, deconstructed denim can really add a unique spin to any outfit. Make sure to keep true to your personal style by looking for a flattering fit.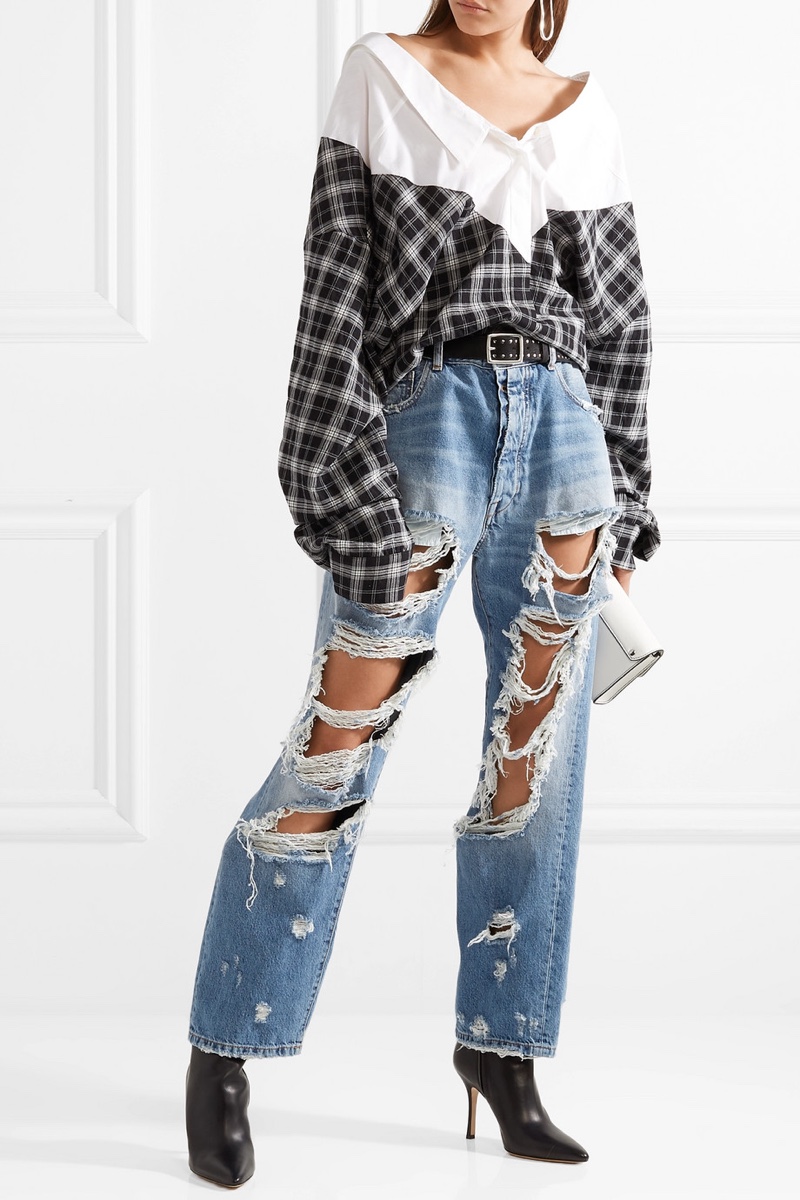 Baggy Distressed Denim
The 1990's have returned in a major way, and when it comes the denim, baggy jeans could not be any more retro. A distressed style paired with an oversized silhouette will definitely make you stand out from the crowd. We recommend wearing a baggy jean style with a fitted top. When both your top and pants are baggy, it can make you look wider. When it comes to having the perfect outfit, it's all about having the right proportions.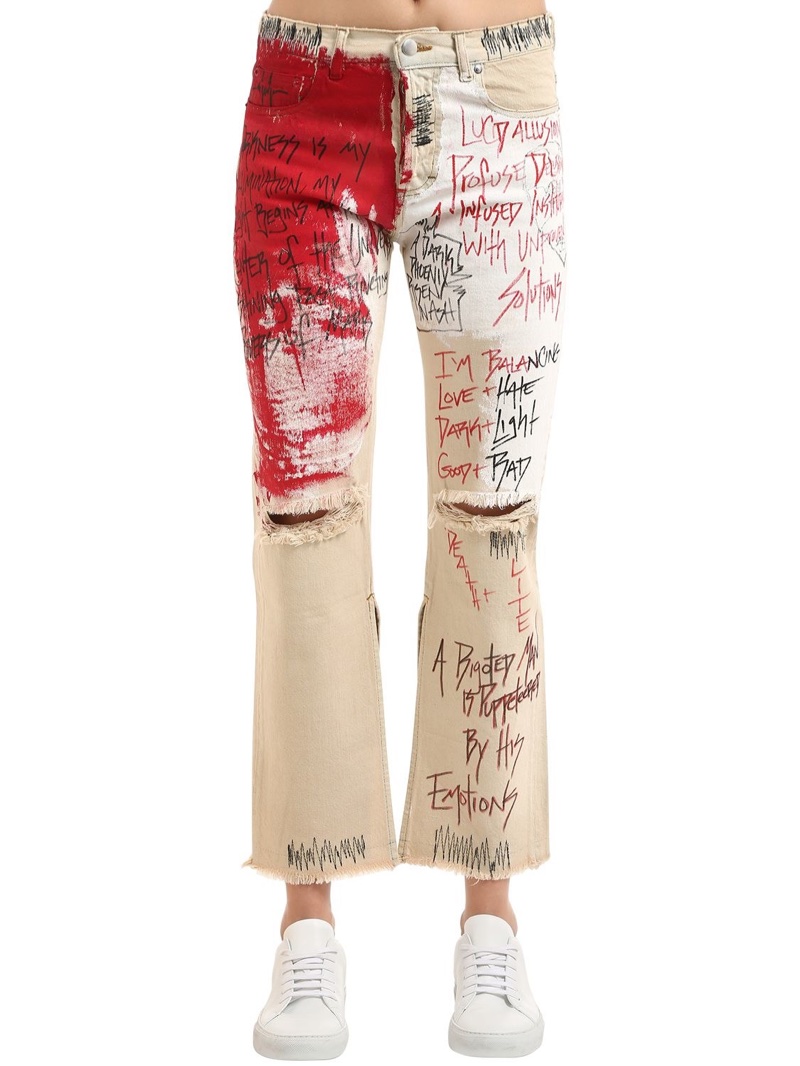 Paint Splattered Denim
Last but not least, we take a look at paint splatter denim when it comes to distressed styles. You may have seen this look on the runway, and now you can have it in your closet. Whether decorated with pants, jackets or skirts, it's an easy way to add some color to your look. Paint splattered denim is also a great way to show off your artistic side. If you can't find a style you like in stores or online, take an old denim piece and "paint" it yourself.
So there you have it–four great ways to wear distressed denim this summer. Which trend are you excited to try?