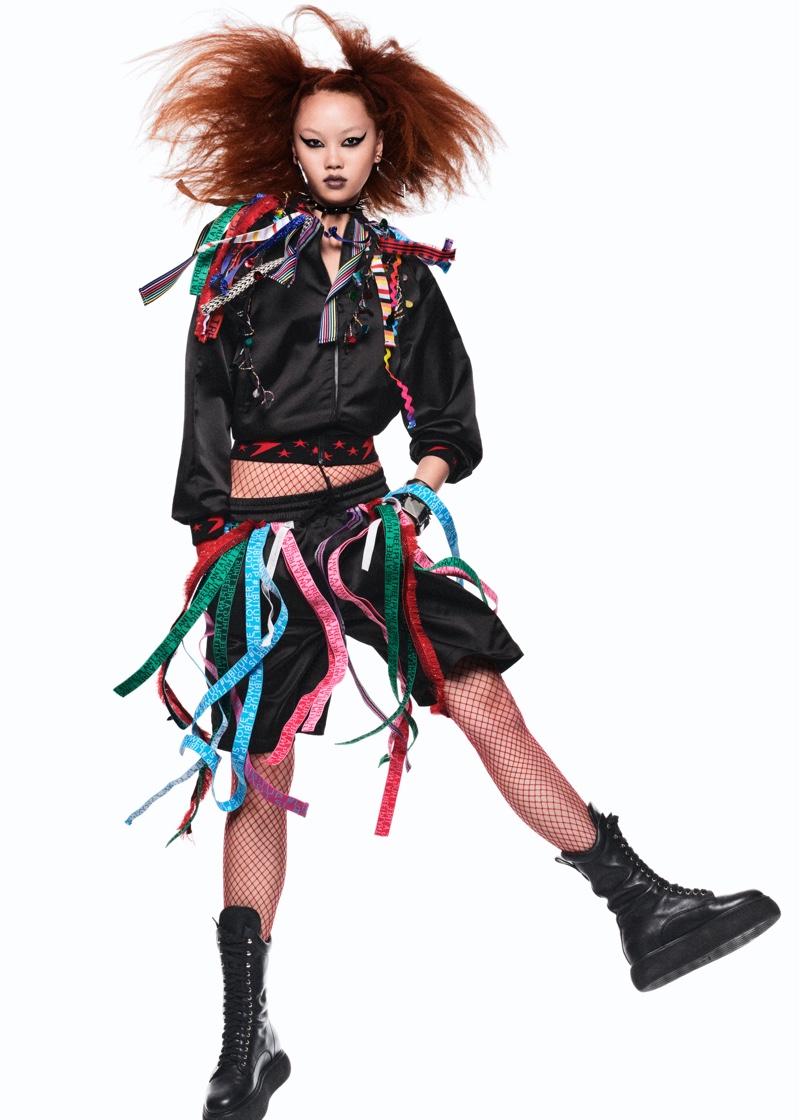 Desigual and Libertine designer Johnson Hartig have collaborated on a collection that honors both brands' appreciation of creative expression via fashion. Patchwork prints, bright hues, and bold patterns are featured in the Desigual x Libertine collaboration. Rising star Jan Baiboon is featured in a campaign that includes dynamic studio photos captured by Daniel Jackson with styling by Alba Melendo.
Desigual x Johnson Hartig Libertine Campaign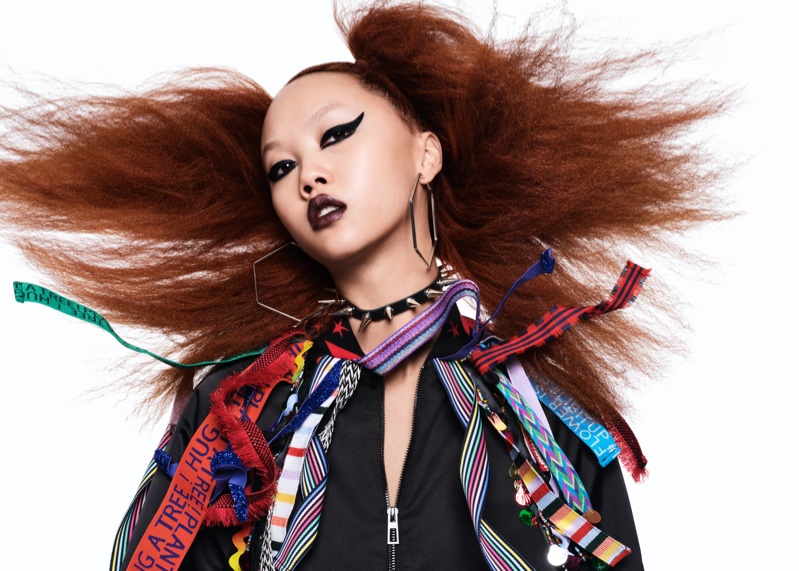 The collection consists of 25 one-of-a-kind items. A bomber jacket embellished with bright rainbow ribbons is a must-have statement piece. Shorts with the same details can be found in Bermuda shorts as well. Denim with embellishments, ruffled pieces, and a sheer skirt are some of the other standout pieces. Taking cues from punk styling, mesh tights, collared spike necklaces, and combat boots complete the look.
Related: Marta Aguilar Models Colorful Desigual Styles for Woman Spain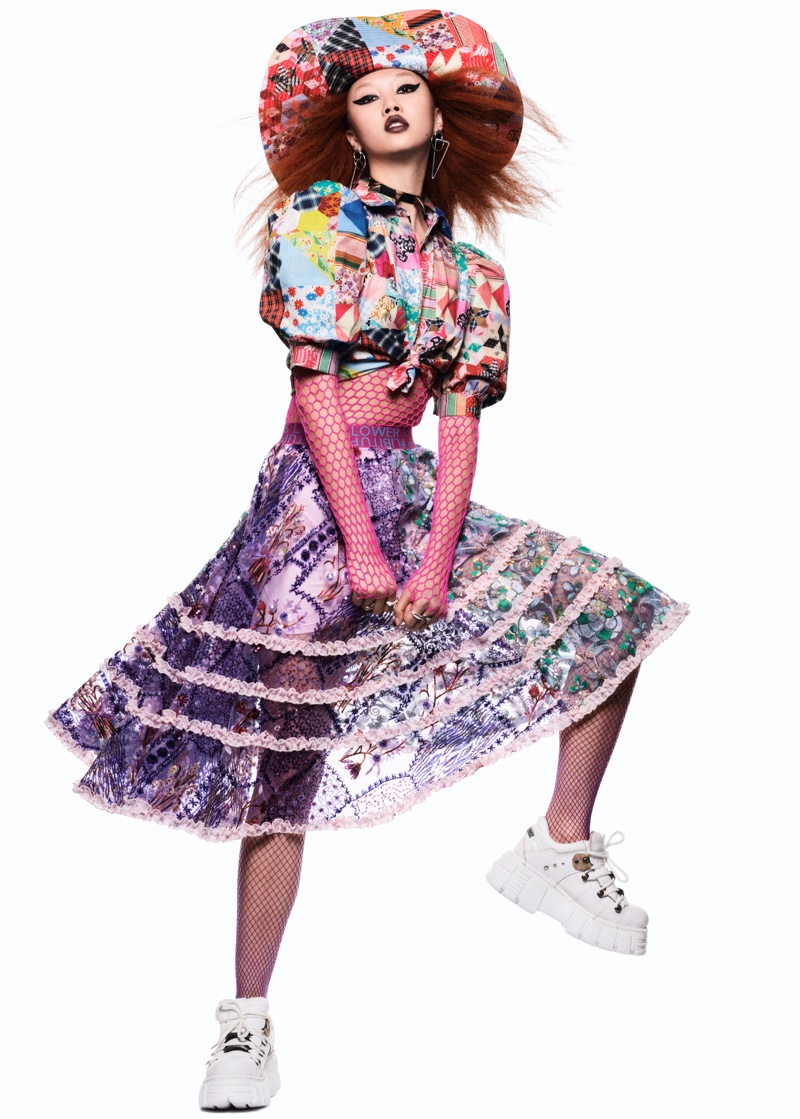 "Desigual," shares Hartig, "is known for vibrant patterns and color, much as my brand is, so it was a joy to know that I could really go as wild as I wanted with print and colour. My designs are actually more subdued than many of Desigual's usually are. You'll see we did this incredible patchwork print that was bright but not super oversaturated."

Johnson Hartig