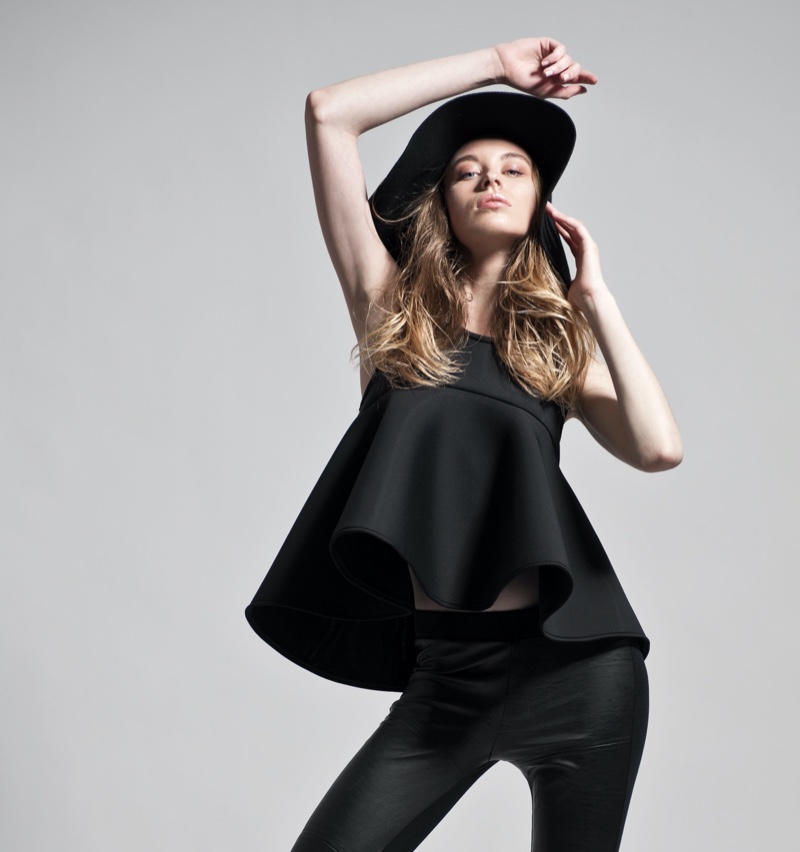 Not all of us can afford to keep up with the latest trends from luxury fashion houses. But, if you want to look great by wearing big labels on a tight budget, you're in luck. In this guide, we're going to introduce you to ten amazing high-end fashion brands that won't break the bank.
Whether you are looking for menswear, womenswear, or footwear and accessories, these ten clothing brands have everything you'll need to be on-trend this season. Even if your favorite brand is more pricey, don't forget you can check the best sales on the biggest brands throughout the year to grab yourself a bargain.
1. ALEXACHUNG
This is a relatively new brand, launched in 2017, but the famous fashion icon's pieces are a huge hit with those wishing to look fab on a budget. You'll find gorgeous dresses and knitwear here, inspired by vintage styles mixed with city chic.
ALEXACHUNG pieces have a classic tailored fit, but use fun and unique fabrics for a classy yet distinctive look.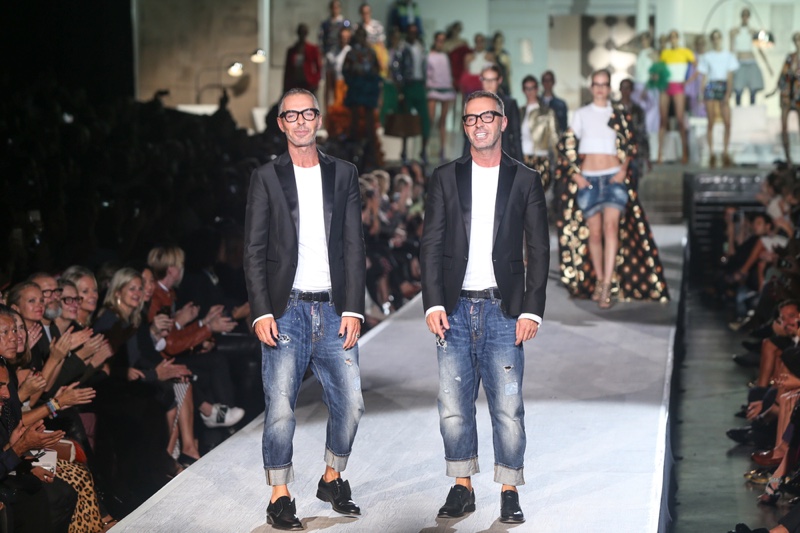 2. DSquared2
DSquared2 brings you the best of British, Canadian, and Italian styles in one unique brand. Founded by the Caten brothers in 1995, the brand has since become a well-known and respected luxury label.
DSquared2 offers a range of men's and women's clothing, jewelry, and accessories. The pieces bring the perfect balance of elegant luxury and modern streetwear, so you can feel comfortable while turning heads.
3. Finders Keepers
Finders Keepers is an Australian fashion brand offering a wide selection of womenswear, including jeans, skirts, dresses, and tops. The brand also has an activewear line, so you can be sure all eyes are on you whether you are hitting the gym or going out for a run.
Not only does Finders Keepers offer some unique and quirky pieces with bold textures and patterns, but it is also taking steps towards making fashion more sustainable. The brand shows customers how to style pieces in more than one way, while organic fibers are used where possible. You'll also find recycled materials in the labeling, and no leather or animal fur is used in the garments.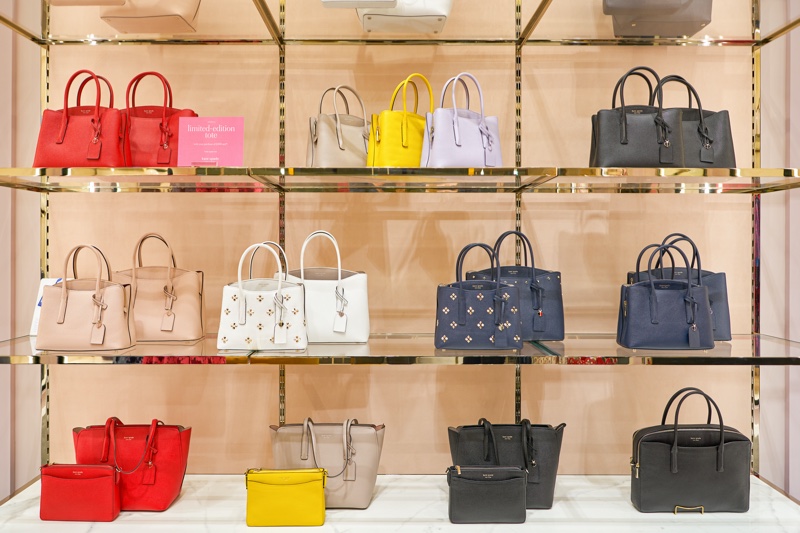 4. Kate Spade New York
Kate Spade is perhaps best known for making luxury handbags and shoes, but the brand also offers a line of womenswear, including jackets, knitwear, dresses, and tops.
Whether you are looking for sleepwear or something to ensure you stand out at a wedding or other formal event, Kate Spade has it all. Not only that, but you can be sure anything you buy from this globally-renowned brand is of the highest quality. You can also find the perfect shoes and bag to match any outfit you might buy there, too!
5. Lucky Brand
Lucky Brand might be a luxury label, but the prices are affordable to all. While you can find a range of pieces here, the brand is best known for producing superior quality denim. So, if you're a man or a woman looking for jeans that fit perfectly, try Lucky Brand.
You can also find tops, dresses, jackets, blouses, and more, with inspiration taken from nature, music, and vintage styles. So, you can be sure everything you wear from Lucky Brand will be unique and unlike anything your friends are wearing!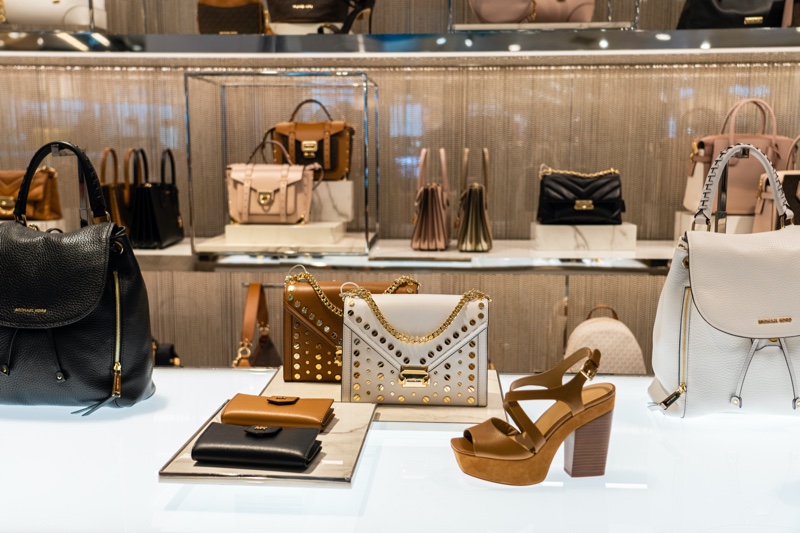 6. Michael Kors
You might hear the name Michael Kors and think you can't afford to shop from this designer, but you'd be wrong! While you can find some luxurious pieces with gold, leather, and faux fur elements, the prices are very reasonable.
Not only does Michael Kors offer high fashion at low prices, but the brand also helps support charitable causes. For example, some of the profits from the sale of certain products go towards the UN World Food Programme, helping feed hungry children across the world.
7. STAUD
Sarah Staudinger's STAUD takes inspiration from street art and vintage clothing, bringing you a cool and quirky collection and affordable! So whether you are looking for a standout outfit with a bold print or funky accessories to make your look less drab, STAUD is the place to go.
8. Ted Baker
Ted Baker London is an established British luxury clothing label with smart looks that are perfect for the office, as well as comfortable casual wear in a range of classic colors and patterns.
Ted Baker is known for providing excellent customer service, going above and beyond to meet expectations. Not only that, but every item this brand produces is durable and will last for years. So, if you're looking for stylish yet affordable clothing from one of the biggest designer labels, check out Ted Baker London.
9. The Line By K
Karla Deras, an LA-based blogger, founded The Line By K in 2015, and it has since proven popular for making well-made essentials with a simple yet stunning design.
So, if you're looking for basics that aren't, well, basic, The Line By K is a brand to check out. Some of the pieces you can find here include comfortable jersey separates and cute dresses for every occasion.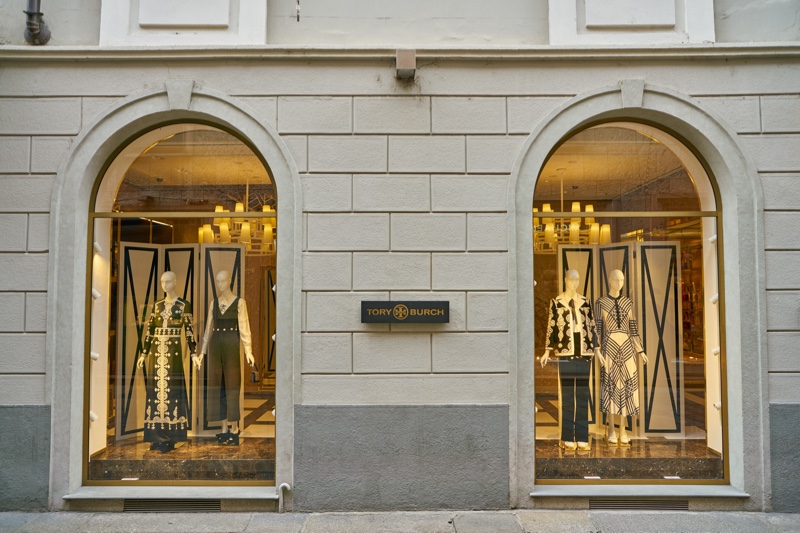 10. Tory Burch
Our final affordable luxury fashion label is Tory Burch. Not only does this brand offer high fashion, but it also has a foundation that supports women entrepreneurs worldwide. The Tory Burch Foundation produces learning programs and resources, including a bestselling book, to help women make their dreams a reality.
In terms of fashion, the brand has more than 300 stores in countries around the world. Although Tory Burch is best known for producing stunning, desirable handbags, the brand also designs tops, sweaters, dresses, and more. The pieces are generally minimalistic, but this gives them a more luxurious feel. Tory Burch is one of the most affordable high-fashion brands, so is definitely one to check out if you are on a tight budget but want to stand out.