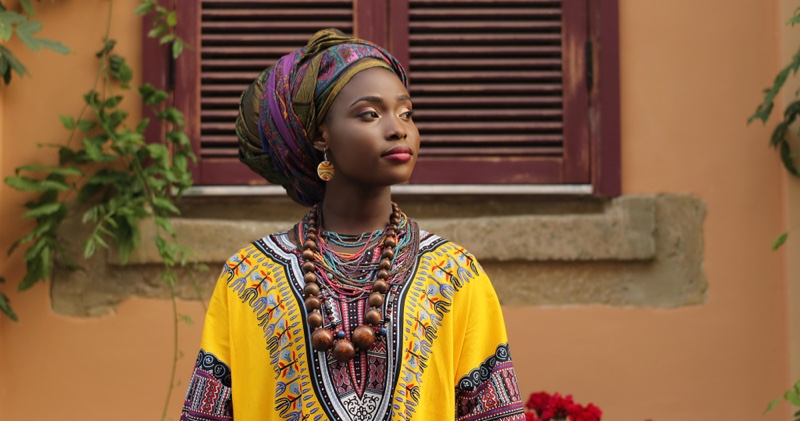 Nowadays, when talking about Dashiki, the first thing that pops up in our minds is diverse, colorful, and comfortable unisex clothing, a true "classic" and a "must have".
Originated in West Africa, this loose-fitting pullover garment covers the top part of the body and is easily recognizable by its vibrant colors, ornaments, and embroidered. Combined with matching trousers, it is worn on many occasions, from formal to informal attire, meaning only draped clothing to fully tailored suits.
What brought its success is the transition to American Culture in the late 60s, quickly picking up the hippie wave, which opened the doors for more colorful garments and shifting the fashion toward the ethnic aesthetic. 
But, before it took over the fashion industry, it was primarily linked with the strong symbolism of the struggle and pride of African Americans in the USA, especially taking into consideration it was first made in Harlem during that time, and was and is mostly worn during Black History Month, Kwanzaa celebrations.
Not only popular in the USA but the whole world, it took over the popular culture and is now featured in the movies, mentioned in books, worn by celebrities, on different occasions as weddings, graduations or other.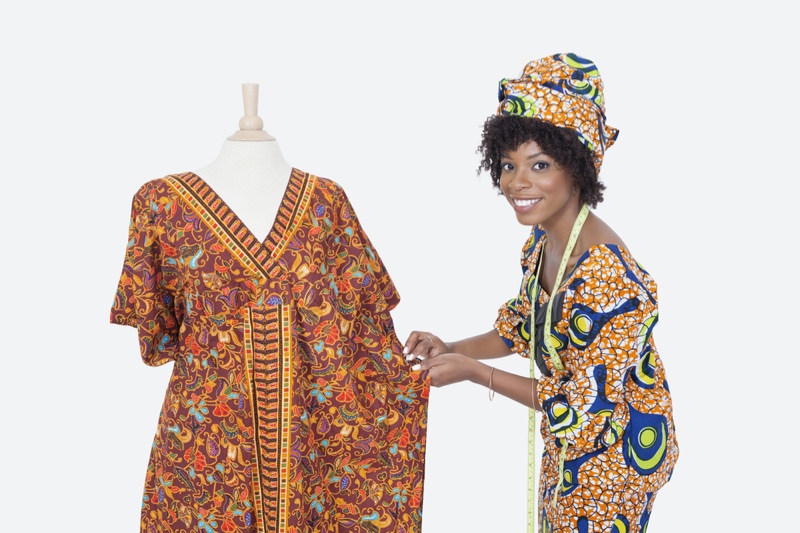 Dashiki Background
"Dashiki" comes from the word "danshiki", which in the Yoruba language refers to a short sleeveless tunic for men, but is borrowed from "dan ciki" in the Hausa language, which is translated to "underneath", meaning short tunic worn under larger robes.
With its rich history, originally meant as a work garment, the Yoruba "danshiki" was made from hand-woven strip cloth, with deep-cut armholes and pockets. Similar tunics were found in Dogon burial caves in Mali and date to the twelfth and thirteenth centuries.
Although mainly worn by men with matching trousers, the loose-fitting and light fabric was especially suitable garments for working men in the sun and intense West-African heat, it is not unusual for women to wear it with short or full-length dresses. 
The versatility of dashiki can be seen in its diversity of designs, colors, and variety of shapes, going from pullover shirts or caftan with different sleeve sizes, shorter or longer. The versatility can be seen also in its patterns, although commonly known as "Angelina", where each color included has its meaning – gold as a symbol of fertility and wealth, green for life and prosperity, etc. The informal version consists of traditional printed or embroidered dashiki, while there are three formal versions. First type includes dashiki, Sokoto (drawstring trousers), and kufi and is called dashiki suit worn by grooms for wedding ceremonies. The second version is called a robe or Senegalese kaftan and consists of an ankle-length shirt, matching kufi, and Sokoto. The third style is worn by Tribal chiefs, Nigerians, or Muslims. It is called a Grand boubou and consists of dashiki and matching trousers., where the flowing gown is worn over it.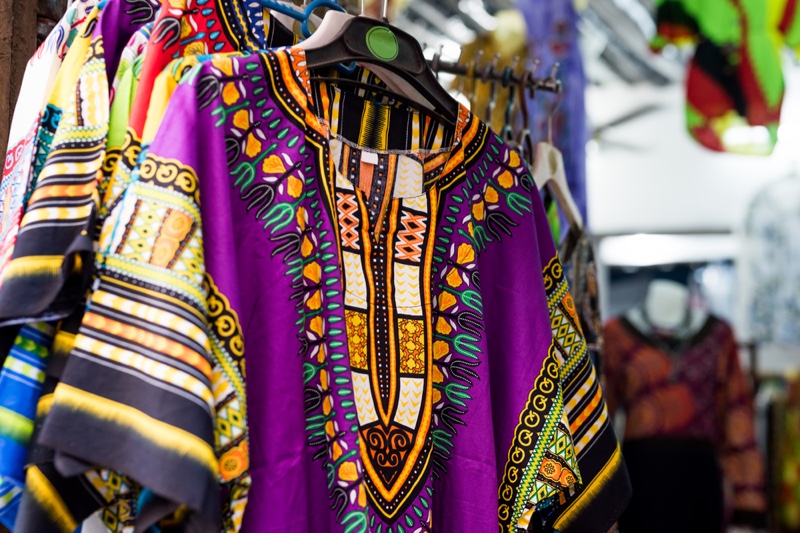 Dashiki in America in the 1960s
The United States was introduced with the term "dashiki" circa 1968, developed by Jason Benning, Milton Clarke, Howard Davis, and William Smith, following up the Civil Rights and Black Panther movement of the 1960s,  and was worn with pride and as a racial and cultural heritage, at the same time rejecting Western cultural norms. It became the emblem of Black pride, and metaphorical significance in black activist rhetoric – "Black is beautiful", while commonly combined with the Afro hairstyle, headgear, and African beads. Even though it had initially strong political meaning, it never gained a militant identity in the African American community. 
Its political vigor weakened at the end of the 60s as its popularity peaked when the trends turned towards more ethnic fashion, especially with the hippie and colorful trends, with young white Americans taking interest in bright colors and ornate garments. Flamboyant and colorful, dashikis were featured in different movies Uptight (1968), Putney Swope (1969), television series Soul Train (1971), and became the prominent part of the popular culture, as well as the part of hippie "counterculture".
The change of the view on dashiki caused retailers to begin to import cheaper dashikis from India, Bangladesh and Thailand in large quantities, whose prints introduced the East African kanga print, commonly worn as wrappers by women in Kenya and Tanzania.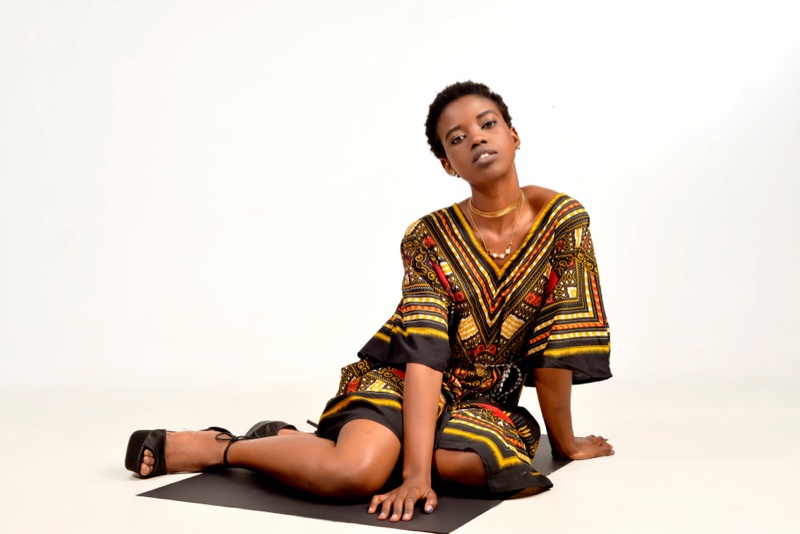 The Dashiki Today
Today, dashiki is featured in popular culture all over the world, although seldom seen as streetwear, it is worn in many different occasions, for modern Kwanzaa celebrations, and particularly during Black History Month as a way to respect the West African heritage and mark the unity of African American descent and pride.  
Vintage retailers rank it high as a "must have", as well as other fashion companies, in combination with dark glasses and a variety of necklaces. Its popularity continues to rise with movies including them into their costume ideas, book mentions and celebrities wearing it all across the globe, even for press conferences and similar events. Even in Disney movies, you can see dashiki being worn during musical parts!
As mentioned before, dashiki took over the popular culture and there are different ways you can wear this African inspired fashion, no matter the gender or age. Starting with toddler sizes, this flamboyant garment will be the most comfortable and colorful part of your wardrobe. Ideal for any body type and can be paired with a variety of accessories for any occasion, makes them a perfect choice for any event in the highest temperatures.
Final Thoughts
Dating to 12th century in West Africa, rising to its fame in the late 60s in the USA, and being worn all over the world in this day and age, dashiki has become the link between traditional and modern, heritage and fashion, linking the continent and the diaspora by the value and symbolism that came from a struggle and being able to embrace the African culture.
Through all the struggles, its cultural significance stays untouched, even with changes of meaning made on a larger scale in the fashion industry. Uniquely African, colorful, strong, the person wearing dashiki must have the knowledge of the impression it gets from others – a powerful and demanding image, and a rebellion against drab and tight.