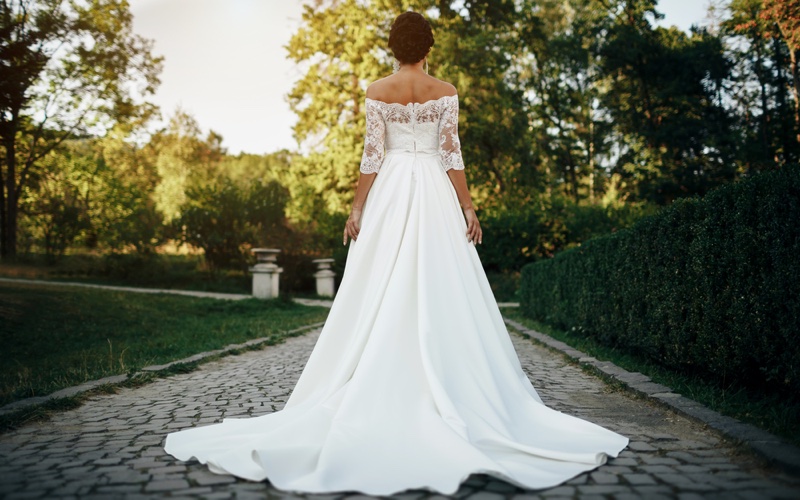 Shopping for a wedding dress is a once-in-a-lifetime experience. But with so many different designs to choose from, it can be a real struggle. One of the biggest dilemmas in any bride's journey to finding the ideal dress is how to find the perfect dress for their body type. If you want to look your best on your big day, you need to know your measurements and body shape, which will help you narrow your options and make it easier to find the one. Discover these five iconic silhouettes below to see which one works for you.
A-Line Wedding Dress
The A-line wedding dress is one of the most comfortable silhouettes a bride can choose. It is a classic silhouette for the traditional or romantic bride. The dress nips perfectly at the waist and flows into a skirt. This figure-flattering option is perfect for women with rectangular body shape as it can create an hourglass silhouette. Finding classic a line wedding dresses is simple once you know what you're looking for. They come in a variety of styles – from the most minimalist to bohemian to glamorous – ensuring there's an A-line wedding dress out there for every bride!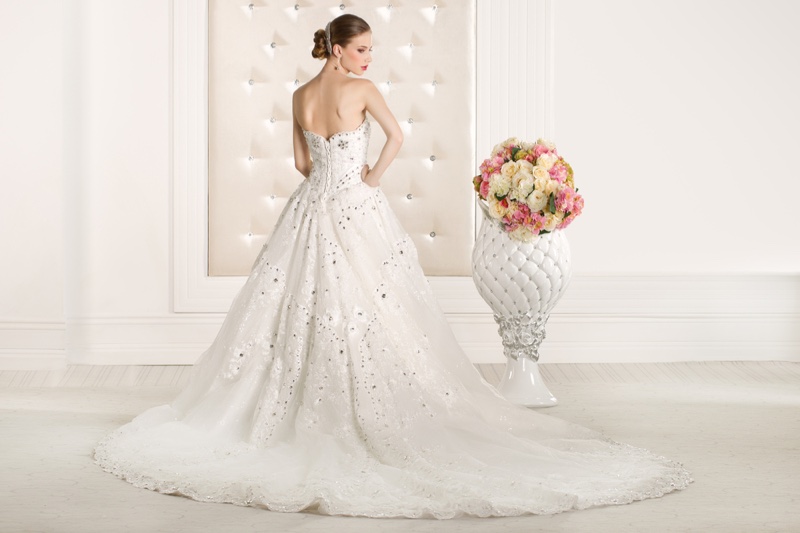 Ballgown Wedding Dress
Every bride deserves to feel like a princess on their wedding day. This design can turn your childhood dreams into a reality. The ball gown wedding dress is fitted at the waist and features a voluminous skirt draped in soft tulle or satin. As such, it can minimize your waist and disguise the hips and legs. This dress will look great on most body types, but even more so on brides that are slim-hipped with a fuller bust.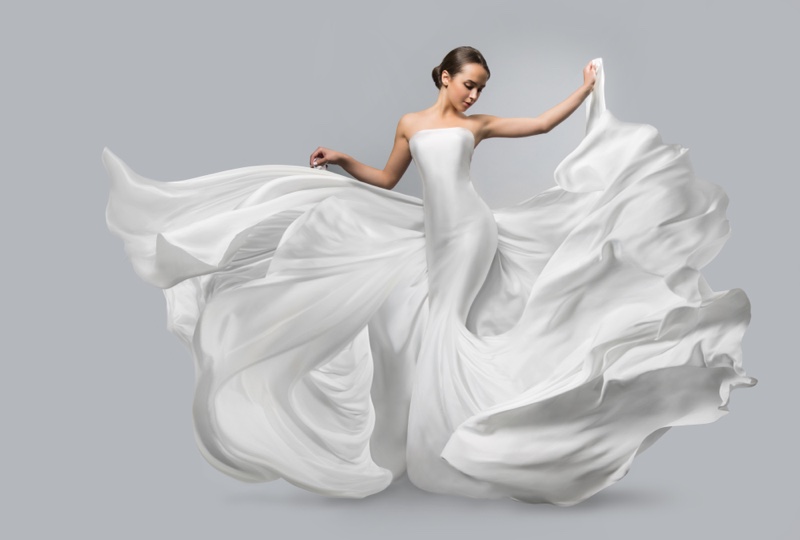 Mermaid Dress
Mermaid wedding dresses are a favorite amongst modern brides. They are designed to fit the bodice and flares below the knees to create drama and volume. If you want to show off your figure and highlight your natural curves, this fit-and-flare option is probably the ideal wedding dress for you. Most mermaid dresses come with a sweetheart neckline that compliments all bust sizes.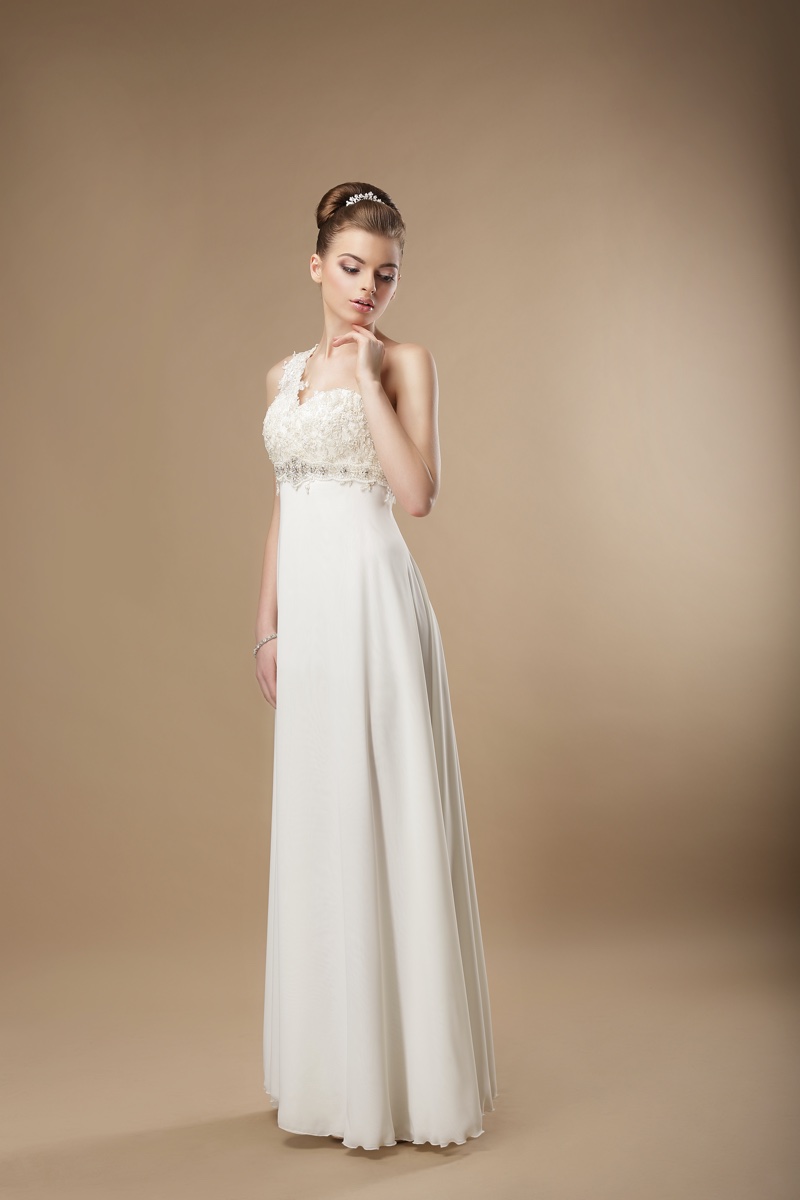 Column Dress
Also known as a sheath wedding dress, the column dress fits very closely to the contours of the body. This modern silhouette will ensure you look stylish and sophisticated on your big day. It is one of the best designs for brides that want to show off their shape. However, it is also one of the most unforgiving dresses, which is why it's best suited for lean frames and athletic body types. Nonetheless, the column dress can also be the right choice for brides with an hourglass figure that wish to flaunt their curves.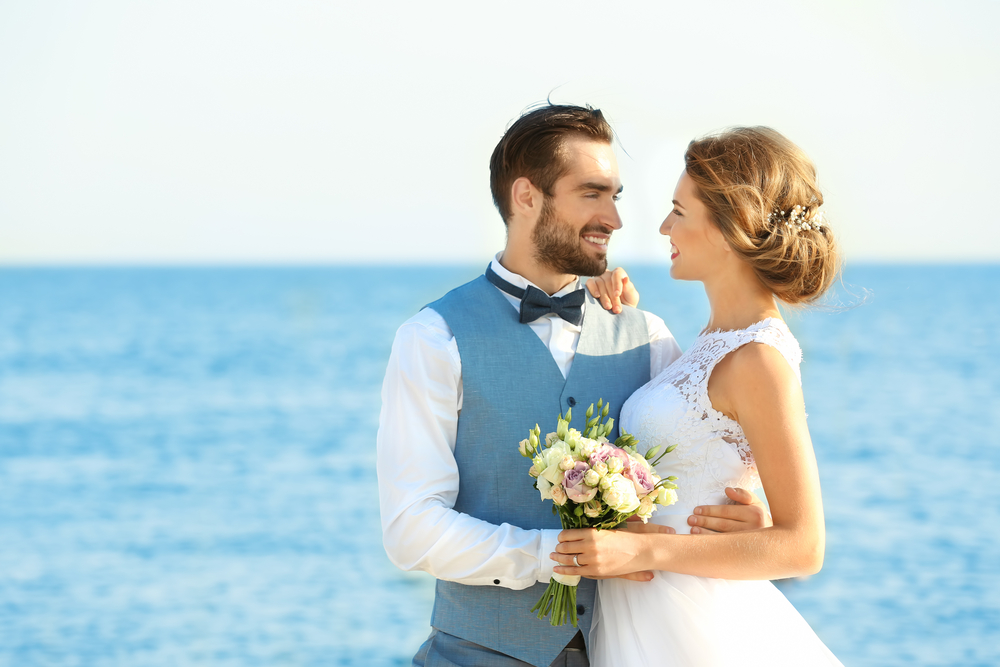 Empire Dress
Let us introduce you to a favorite design among celebrities. Its raised waistline defines the empire wedding dress, but the exact placement varies depending on the designer and the bride's choice. This is part of the reason why this silhouette continues to be so popular among brides. Because they are so whimsical and easy to personalize, empire dresses can be made to fit just about every body type, including apple or pear shapes.
The Takeaway
The wedding of your dreams is created by every little detail and every decision you make. What wedding dress design you choose to go with is one major decision. But remember that it's not just your body type that should dictate your decision; it's all about feeling happy. Choose a wedding dress that makes you feel good.