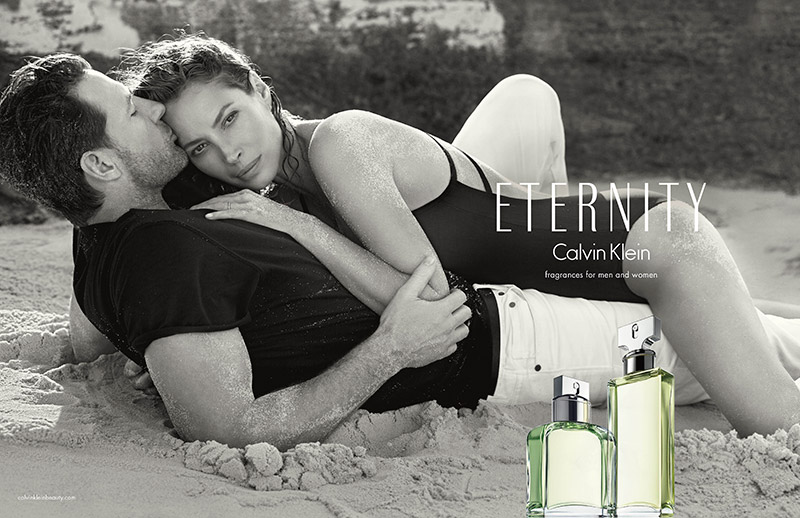 Christy Turlington & Ed Burns for ETERNITY by Calvin Klein Ad. Photo by Inez & Vinoodh
Celebrating twenty-five years of its iconic ETERNITY fragrance, Calvin Klein has tapped supermodel Christy Turlington once again to front the scent. The American supermodel has had a long working relationship with the brand, first starring in an ad campaign for Klein in 1988 and more recently in the brand's underwear advertisements. You may remember that the iconic 1995 print campaign featuring Christy Turlington and Mark Vanderloo was reissued earlier this year to commemorate the anniversary. Also, Calvin Klein presents the masterbrand classic scents in commemorative silver limited edition bottles for celebration of lasting love and commitment. Cast in sleek, timeless silver metallic finish, these bottles reflect the sophistication of the signature ETERNITY fragrances with an added touch of luxury.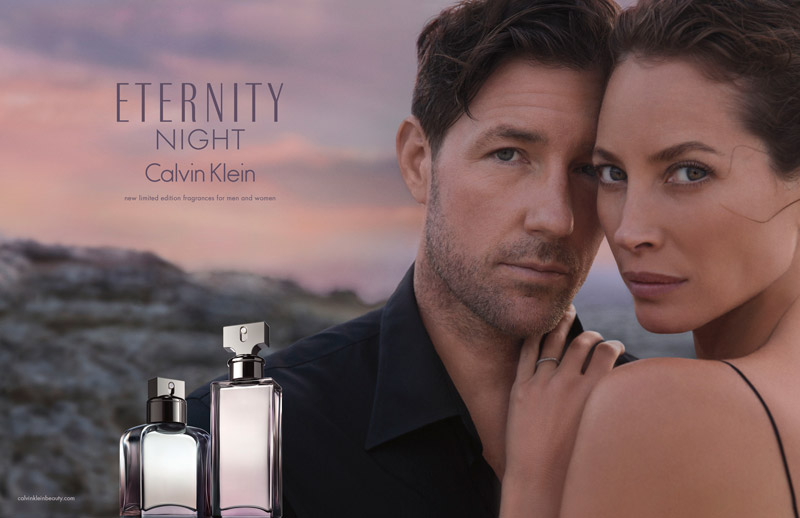 In addition to the new ads, Calvin Klein has also announced the launch of The ETERNITY Project, a philanthropic initiative. The first charity part of this project will be Every Mother Counts—a non-profit organization Christy founded to end preventable deaths caused by pregnancy and childbirth around the world. For one week in May, proceeds from the U.S. sales of the limited edition ETERNITY Calvin Klein 25th Anniversary Edition bottles will go towards the support of the charity.