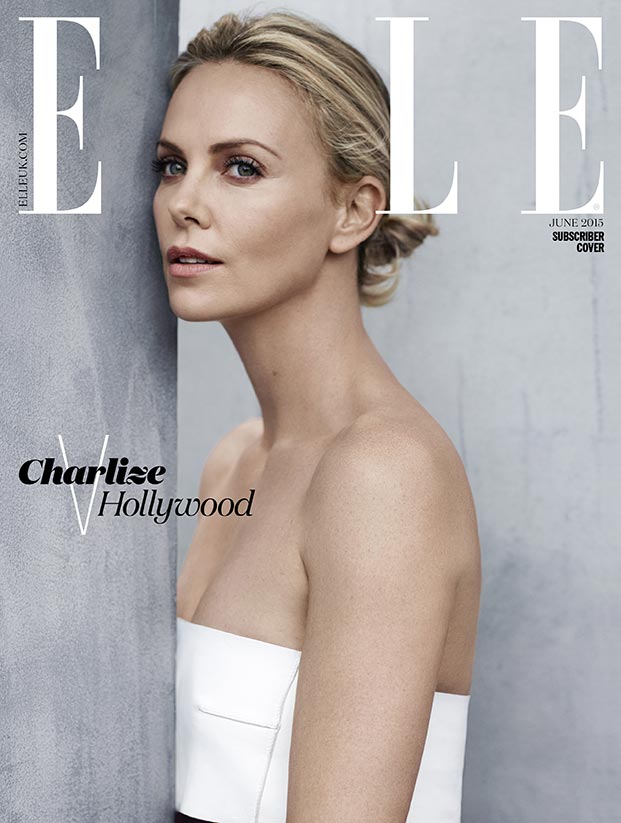 Actress Charlize Theron graces the June 2015 cover of ELLE UK, wearing a pink bomber jacket and elegant undo. Posing for Bjarne Jonasson, the 'Mad Max: Fury Road' star opens up about the pay gap in Hollywood, relationship with Sean Penn and more.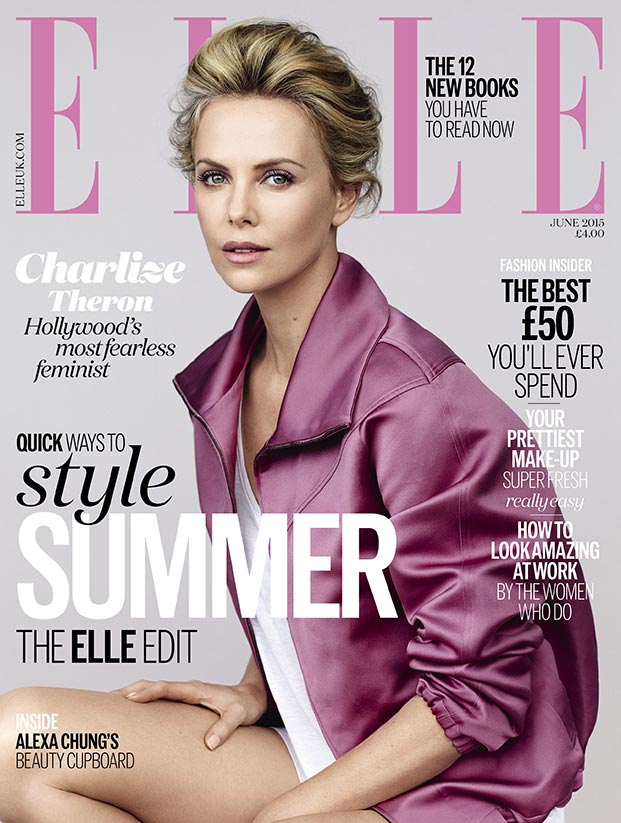 Charlize on Sean Penn:
"Putting aside that he's my partner, he's the love of my life; for the first time, I felt that my work was really bleeding into my life and that made it hard. There were moments where I was incredibly unfair to him. And moments where I felt like… he was incredibly unfair to me. But it makes you realize that no matter how complicated it gets, the priority is the relationship," says the face of the J'adore Dior fragrance.