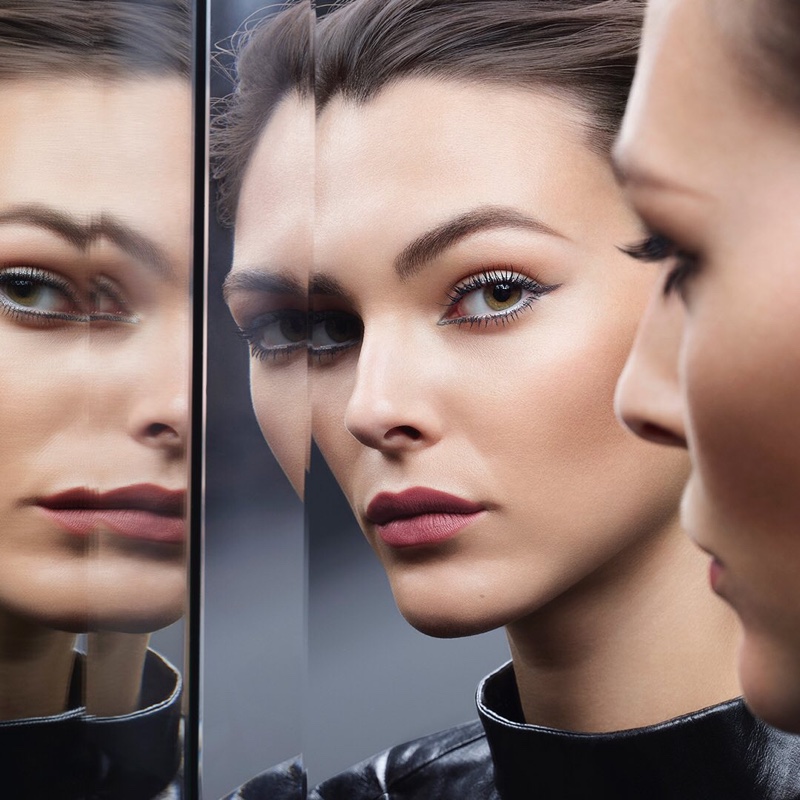 Chanel Beauty spokesmodel Vittoria Ceretti takes the spotlight for the French house's markLe Volume Stretch mascara campaign. Photographed by Sølve Sundsbø, she wears eye-opening looks with graphic eyeliner. In one shot, Vittoria poses in a mirrored image giving an aloof look. Another picture shows the brunette applying the mascara. For beauty, Lucia Pica works on makeup with hair by Stephane Lancien.
Related: Margaret, Angèle & Isabelle Front Chanel Eyewear Spring 2020 Campaign
"Designed with a hollow and ultra-supple, patent-pending* 3D-printed brush, this mascara wraps and stretches the look of lashes to the max. A flexible, latex-based formula delivers spectacular length and volume for an unparalleled eye-opening effect," Chanel states.
Chanel 'Le Volume Stretch' Mascara Campaign