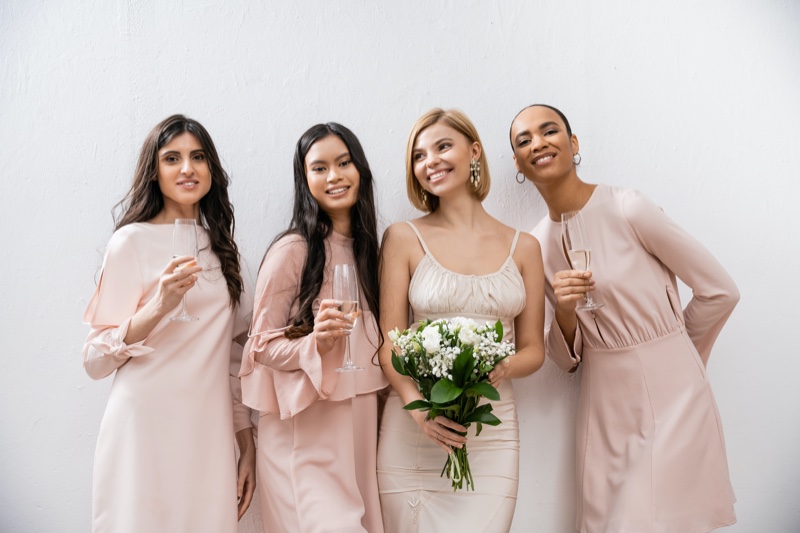 In recent years, the allure of informal weddings has captivated modern couples, making casual bridesmaid dresses an increasingly popular choice. Gone are the days when weddings were synonymous with grandeur and strict formal attire.
The trend is now leaning toward intimate, relaxed ceremonies that prioritize personal touches and authentic connections. As we adapt to this new approach to matrimonial celebrations, we must ensure that every element, including bridesmaid dresses, aligns with this contemporary outlook. Read our comprehensive guide to casual bridesmaid dress ideas.
Casual Bridesmaid Dress Ideas
The Versatile Wrap Dress: The One-Size-Fits-All Wonder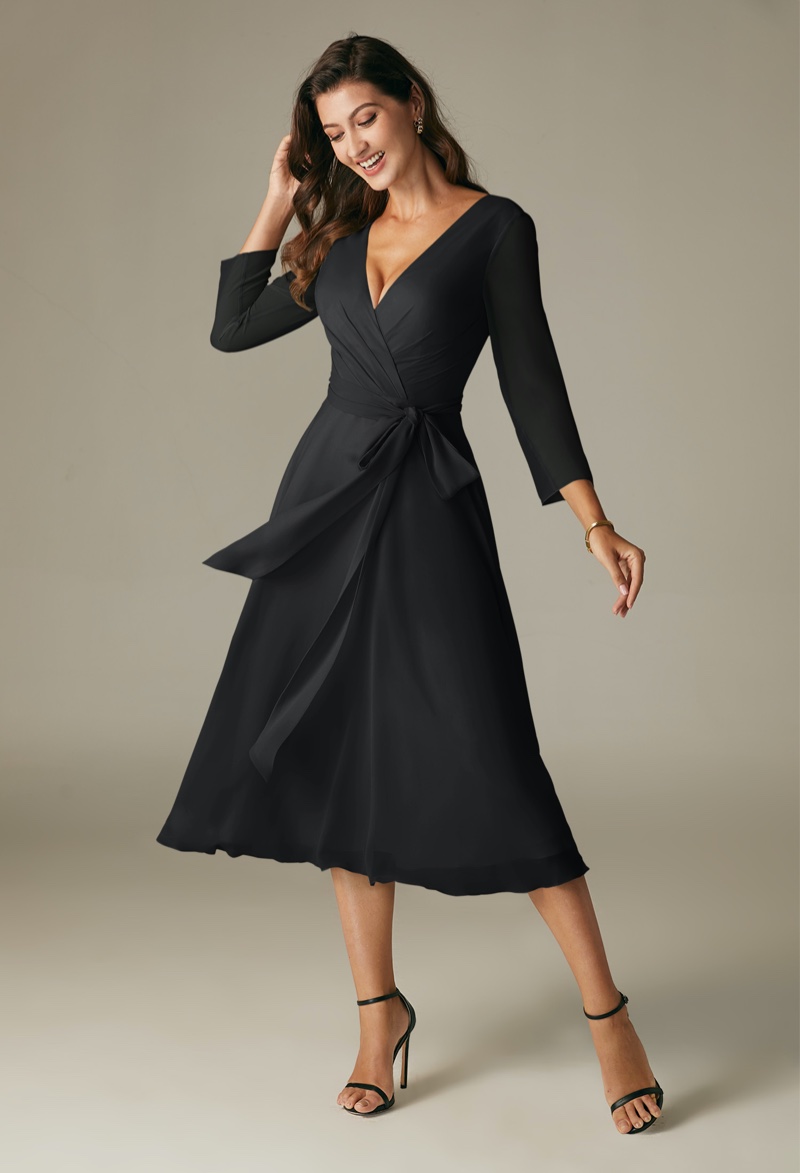 If you're searching for a dress that offers flexibility, the wrap dress is your go-to option. Choose from neutral hues like long sleeve black bridesmaid dresses or sleeveless white styles, depending on your wedding's aesthetic.
Featuring a V-neckline and a tie-waist, this dress flatters a wide range of body shapes. The wrap feature allows for customizable fitting, ensuring that each bridesmaid feels confident and at ease. Typically made from materials like jersey or soft satin, the wrap dress balances sophistication and comfort.
What sets the wrap dress apart is its remarkable versatility. For the wedding, it pairs beautifully with understated, minimalist jewelry and a soft, natural makeup palette.
After the big day, this dress can effortlessly transition into your bridesmaids' everyday wardrobes. They can team it with ballet flats for a workday or elevate it with heels for an evening out.
The Boho Maxi: A Breath of Fresh Air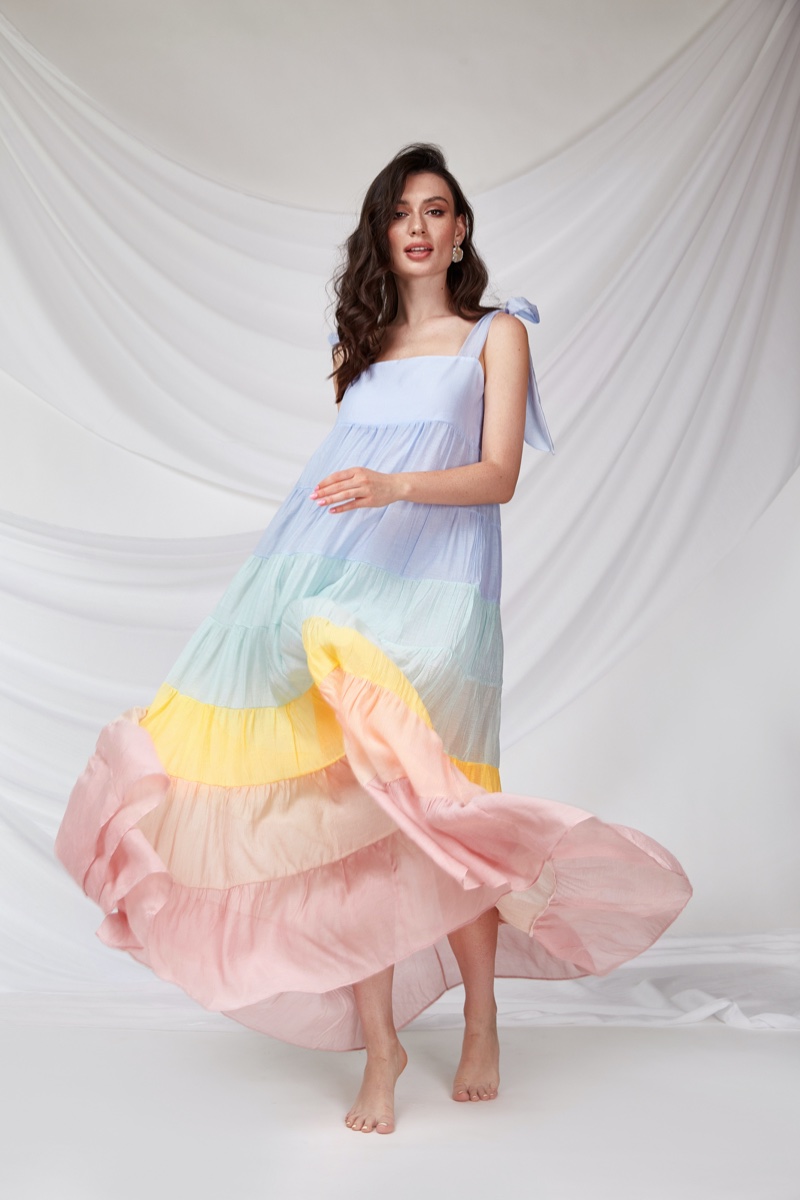 The boho maxi dress is an ideal pick for bridesmaids yearning for a relaxed, free-spirited aura. Defined by its long, flowing silhouette and often embellished with understated floral patterns or delicate lace, this dress stands as a hallmark of bohemian sophistication.
Crafted from lightweight materials like chiffon or soft cotton, it promises comfort throughout the festivities, making it a top choice for outdoor ceremonies or beach nuptials.
But the boho maxi isn't confined to wedding celebrations. Its adaptable design makes it a valuable addition to any closet, fitting for other special events like garden soirees or intimate dinner dates.
For a wedding, complement it with strappy sandals and a floral headpiece. For a more laid-back occasion, consider pairing it with ankle boots and a denim jacket.
The Slip Dress: The Epitome of Understated Glamour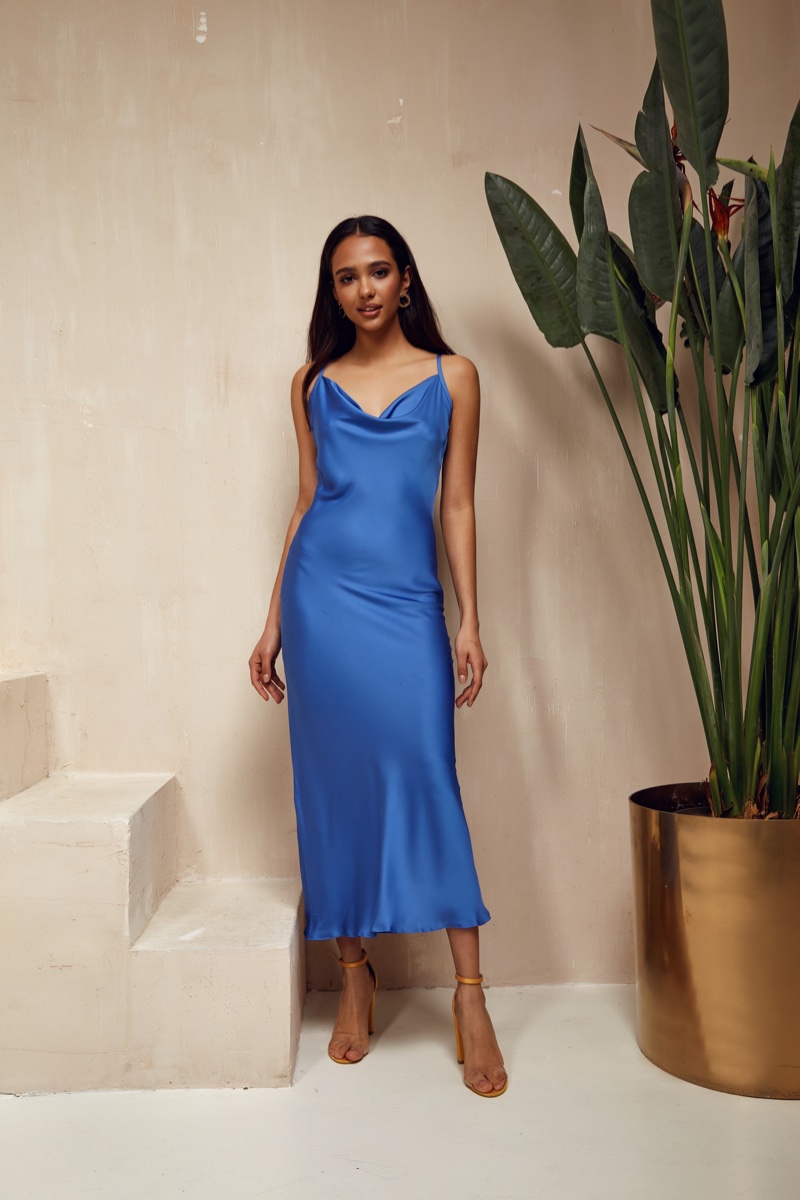 For bridesmaids attending a casual wedding, the slip dress is an exceptional choice, long celebrated for its subtle elegance. Usually crafted from materials like silk or satin, the slip dress gracefully hugs the body, offering a flattering shape without constraining movement.
Its minimalist design often includes slender straps and a straight neckline, allowing the natural allure of the wearer to take center stage.
What sets the slip dress apart is its ease of movement, offering unparalleled comfort across various activities.
Whether mingling with guests or hitting the dance floor, the dress's unrestrictive cut allows for a free range of motion, making it a standout choice for bridesmaids who want to engage in the day's festivities fully.
As for footwear, the options are just as versatile: think strappy sandals for balmy climates and closed-toe heels when the air turns crisp.
The Midi Sundress: The Perfect Middle Ground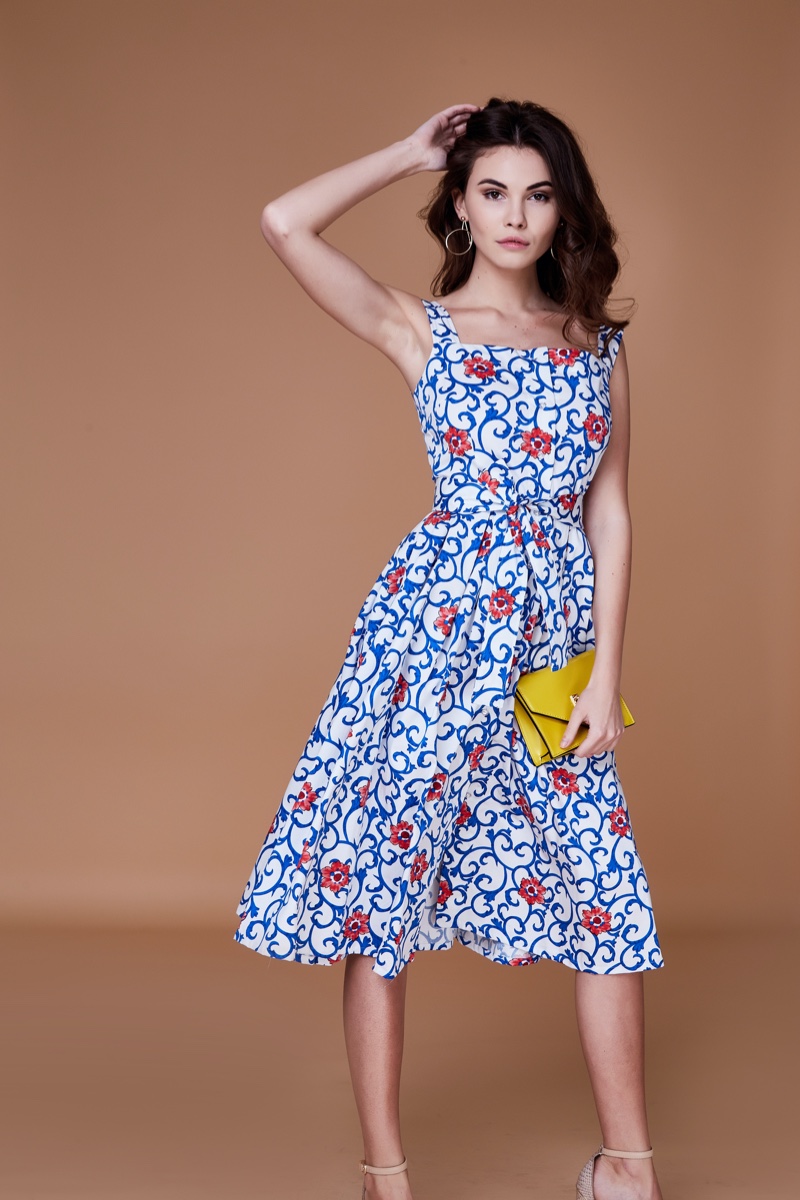 The midi sundress masterfully bridges the gap between casual and formal, courtesy of its moderate length that hovers between the knee and ankle. Typically made from breathable materials like cotton or linen, this dress provides a relaxed fit without compromising fashion.
Design elements often include a scoop or square neckline, options for sleeveless or short sleeves, and sometimes even the bonus of pockets for practicality.
When it comes to footwear, the midi sundress offers a plethora of choices. Espadrille wedges lend a casual yet refined touch for a beach ceremony, while classic pumps or chic flats would be ideal for a garden venue.
The dress also serves as a neutral backdrop for accessories, allowing for a bold statement necklace or a pair of understated, elegant earrings to round off the ensemble.
The Jumpsuit: A Modern Twist on Bridesmaid Attire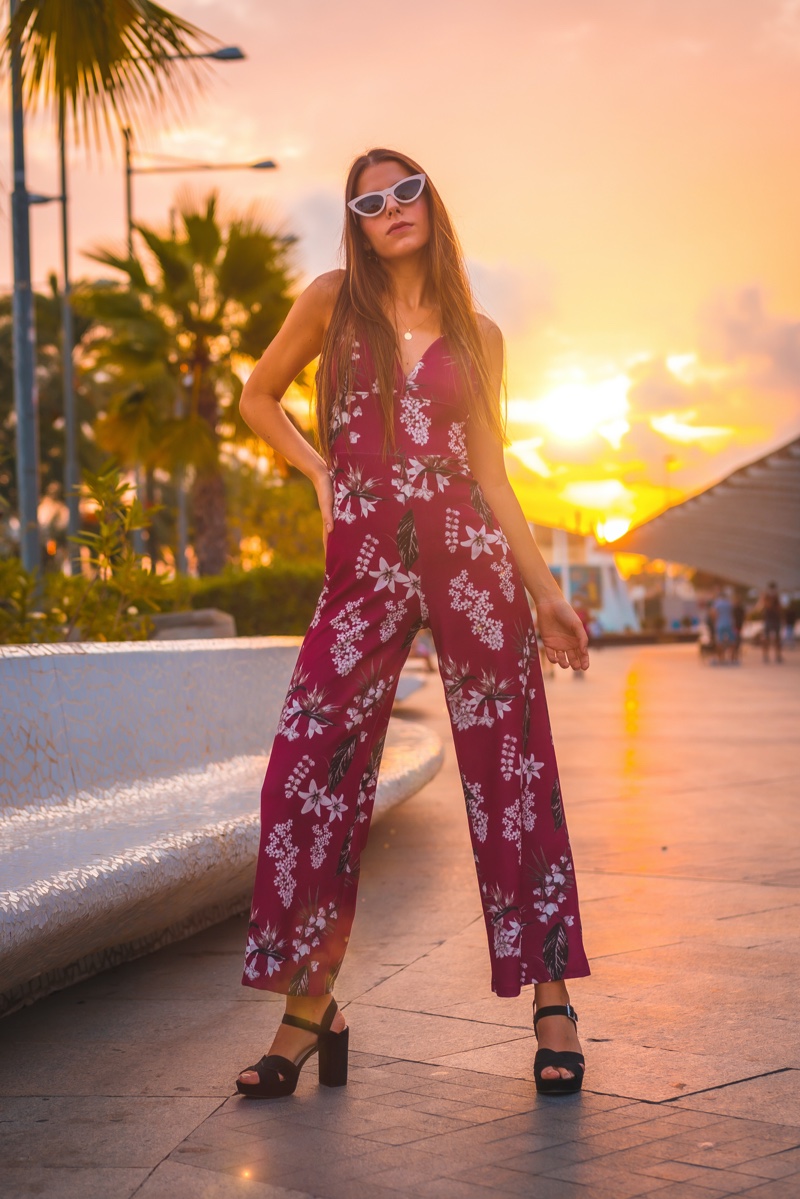 Defying traditional expectations, the jumpsuit is a modern alternative for bridesmaids seeking something unique. This all-in-one ensemble delivers a sleek look that can swing between casual and polished, depending on the choice of fabric and design elements.
Materials like crepe or soft jersey work well for a laid-back ambiance, while features like a cinched waist or a halter neck can elevate the overall look.
When it comes to accessorizing, the jumpsuit is a canvas. A belt can highlight the waist, and a clutch bag can introduce a burst of color or a contrasting texture. As for shoes, the jumpsuit is incredibly versatile, pairing equally well with stiletto heels for a dash of glamour or chic flats for a more relaxed feel.
Reasons to Opt for Casual Bridesmaid Dresses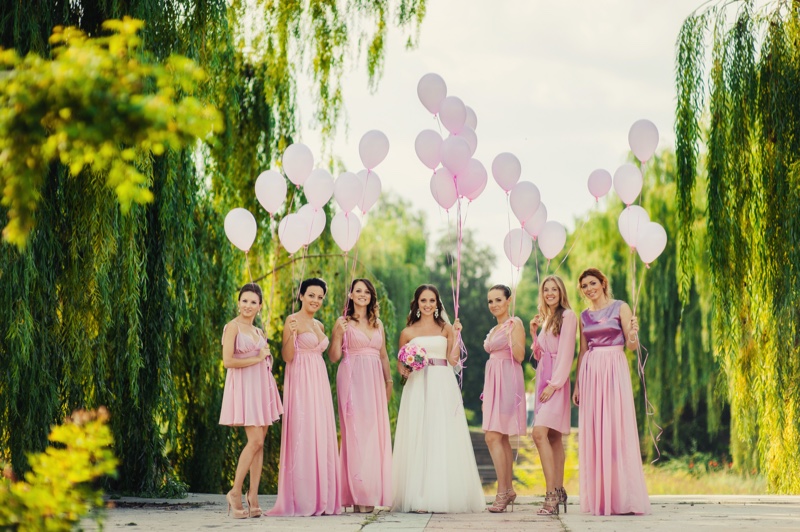 So, why should casual bridesmaid dresses be on your radar for your special day? The advantages are numerous.
Comfort Comes First
Firstly, let's talk about the undeniable comfort. Casual dresses usually feature breathable materials and relaxed fits, giving your bridal party the freedom to move and soak in the joy of the occasion.
Versatility is Key
Secondly, these dresses offer incredible adaptability. Unlike their formal counterparts, an informal bridesmaid dress can seamlessly transition into regular attire, making it both a cost-effective and eco-friendly option.
Individuality Within Unity
Lastly, casual dresses allow for personal style to shine through while still contributing to a unified look for your wedding.
The Cultural Shift and the Rise of Casual Weddings
The change in wedding trends mirrors broader societal and cultural changes. More and more couples are choosing experiences that align with their unique personalities rather than sticking to age-old traditions. The Guardian reports that more personalized weddings are gaining popularity, marking a clear move away from excessive opulence.
The New Era of Bridesmaid Fashion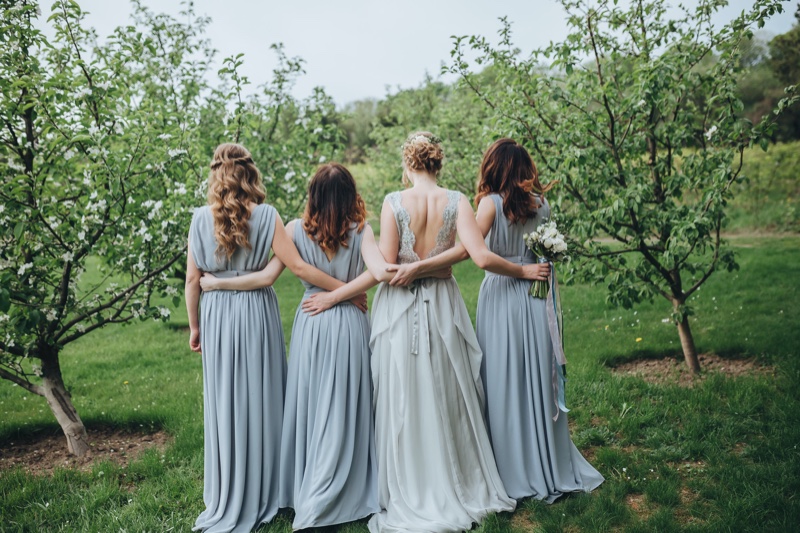 Navigating the world of wedding fashion has never been more exhilarating, particularly when it comes to casual bridesmaid dresses. They offer a refreshing departure from conventional gowns, embodying an elegance that caters to modern sensibilities.
Whether opting for flowy silhouettes or understated hues, these dresses empower bridesmaids to express individuality while honoring the occasion. As weddings become increasingly customized experiences, the move towards casual options reflects a broader cultural shift towards authenticity and comfort.
This is a revolution in how we celebrate love, making every moment not just beautiful but also genuinely enjoyable.