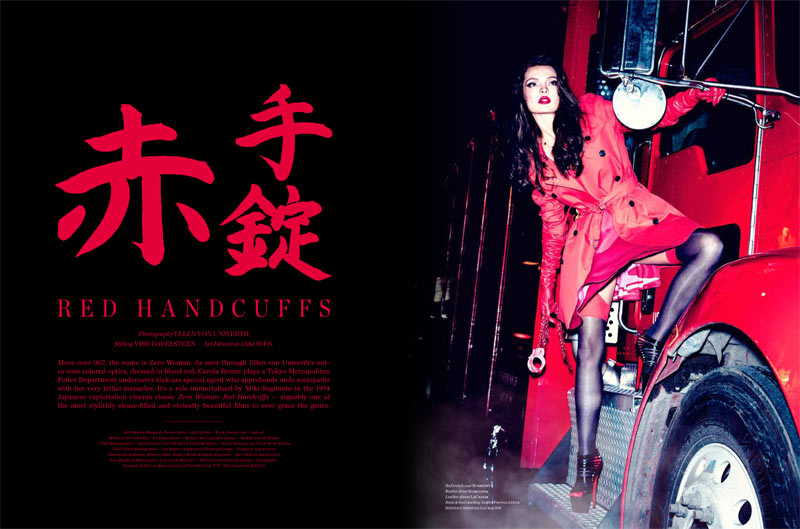 Red Handcuffs
– Paying homage to the Japanese exploitation film, "Zero Woman: Red Handcuffs",
Carola Remer
plays a special agent by the same name in
Ellen von Unwerth's
brassy images featured in the spring-summer issue of
Vs. Magazine
. Carola works as a undercover cop who apprehends male sociopaths with her very lethal red handcuffs. Styled by
Vibe Dabelsteen
, the brunette wears a mix of blood red lingerie and badass leather from labels such as Gareth Pugh, Vivienne Westwood and Jean Paul Gaultier in the violently glam story.