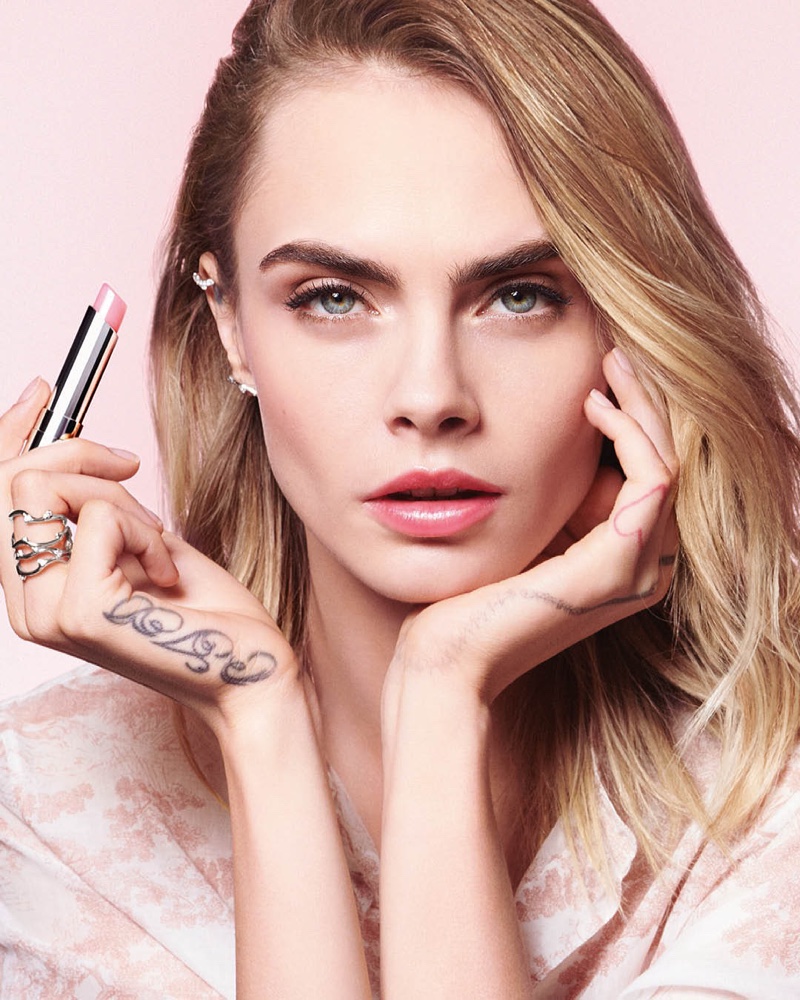 Dior unveils its Dior Addict Lip Glow campaign with new shades. Models Cara Delevingne, He Cong, and Lineisy Montero appear in images and film. All three models are draped in rosy hues while wearing shade 001 Pink.
Made with 97% ingredients of natural origin, a new formula features shea butter, cherry oil, and vegetable waxes. Priced at $35, shades range from bright red cherry to deep mahogany chocolate brown. A revamped case is stamped with the Dior logo and includes a translucent finish mush like the lip balm's semi-sheer finish.
Related: Cara Delevingne is the Face of Dior 'Gem Dior' Jewelry
"The natural colors of the skin and the lips are different. You can have very pale skin and rosewood lips, or black skin and pale pink lips. That is why Dior Addict Lip Glow comes in a diverse and inclusive palette of shades for all," states Peter Philips, Creative and Image Director for Dior Makeup.
Dior Addict Lip Glow 2021 Campaign