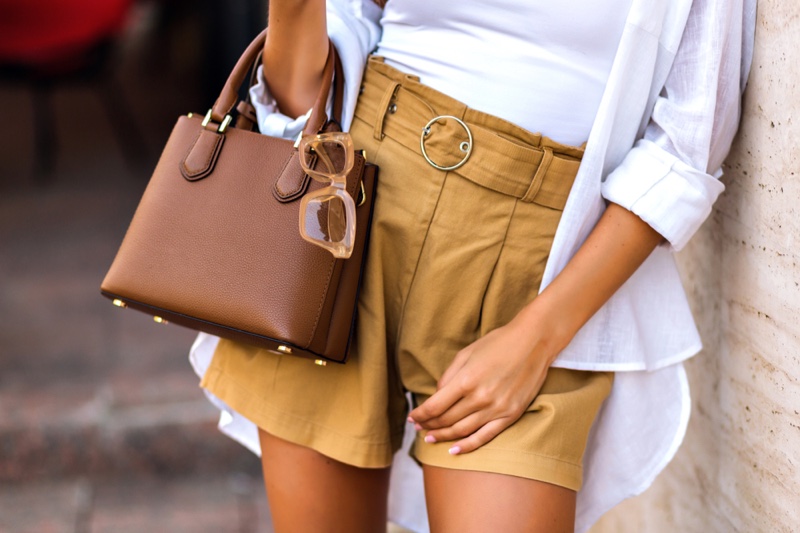 When you think of summer fashions, lightweight, floaty fabrics like cotton and linen probably come to mind. It's fair to say that leather is not likely to be the first thing you reach for when dressing for warmer weather! However, this doesn't mean that you need to pack away your leather items until the days get colder and shorter again. Leather can actually be a great choice for summer if you wear it appropriately, and add an extra edge to your outfits.
Here are 7 fun ideas for rocking leather when it's over 25 degrees!
1. Leather Bags
Leather isn't just used to make clothing – it is also one of the best materials for bags and purses, being strong, durable and versatile. So if you want to add some leather to your outfit that won't make you sweat, reach for a leather bag.
Large leather totes look great with a breezy, summer brunch outfit. Leather bags also come in a range of colors, so you can add a pop of color to any outfit with a pink, red, or turquoise leather handbag or clutch.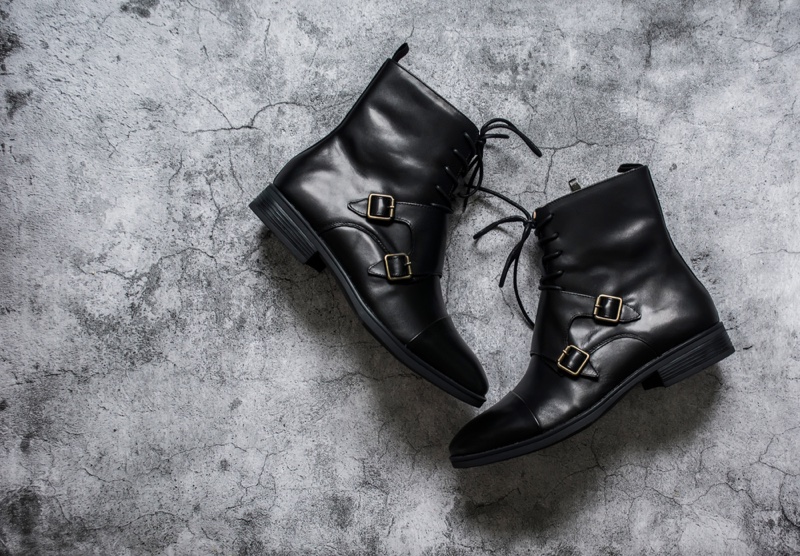 2. Leather Boots
Speaking of accessories, boots have to be one of the most popular and common ways of wearing leather. If you thought leather boots were only for the colder months, think again! A pair of leather ankle or knee-high boots is an edgy addition to any summer outfit, not to mention being comfortable and durable.
So when summer hits, don't pack your leather boots away. Trying pairing that floaty sundress with a chunky pair of boots or a boho maxi skirt with ankle-skimming boots for a unique look that will make you stand out from the crowd!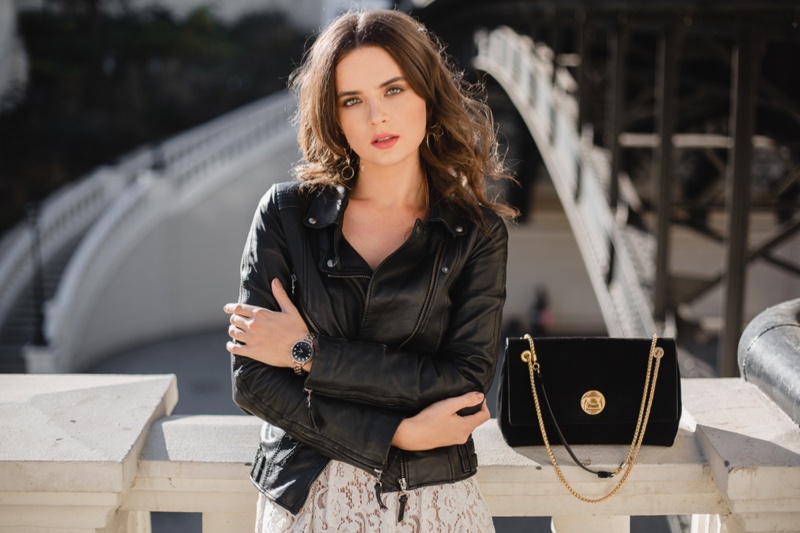 3. Biker Jacket
You might think that leather coats and jackets are only for winter, but let's face it, even in summer sometimes you need an extra layer of protection. Whether you're dealing with unpredictable weather or want to keep cosy in the evenings, dressing in layers is key, and a cute biker jacket will go well with just about any summer outfit.
You can throw it on over a light floral dress, or pair with jeans and a t-shirt for a more casual look. This piece is a great investment, because you can wear it over light clothing in summer, or layer on top of a chunky knit in winter – so you'll be able to wear it year-round!
4. Leather Mini Skirt
Leather pants or a longer leather skirt will be way too hot on a sunny summer day. However, a leather mini is a unique piece that is light enough to be comfortable to wear even on warm days. Although leather is a very heavy fabric, being a natural fibre it is also durable, and quality leather can be incredibly soft and comfortable.
A cute leather miniskirt looks amazing in summer with a white cotton shirt, or paired with a rock n roll t-shirt and flip flops. If you're wanting to make a dramatic statement, rock a leather mini dress with a pair of killer heels – you're sure to stand out!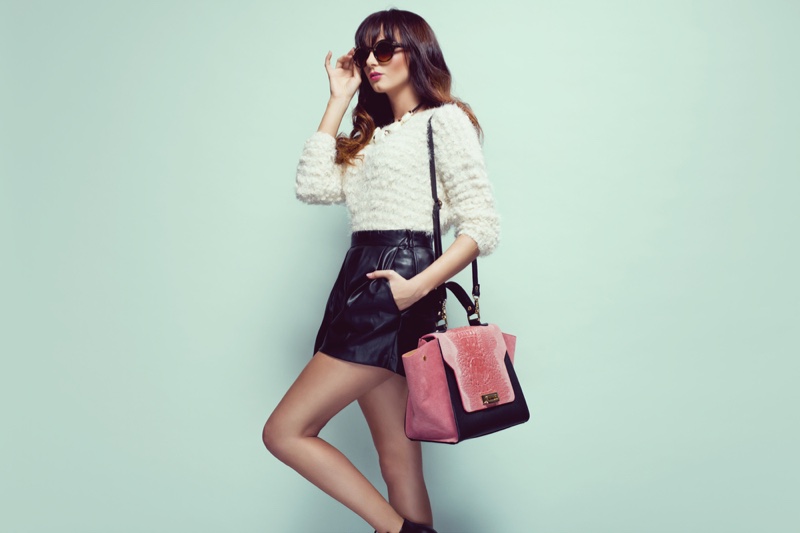 5. Leather Shorts
Leather shorts are another cute and dramatic option that are cool enough to wear even when it's warm out. This item has a level of effortless chic that looks incredible at any summer event, whether a casual brunch or a more formal party. You can pair leather shorts with just about anything, from a casual tee to a sparkly part top, and flip flops to stiletto heels.
6. Leather Accessories
Along with leather bags and boots, there are a range of other leather accessories that you can wear year-round and indulge your love of leather even in the warmest of weather. There are so many cool leather belts to choose from that you can wear in a variety of ways: wear a classic leather Gucci belt with a pair of jeans or summer trousers, or put a chunky belt over a boho dress to take your outfit to the next level.
There are also cool leather accessories you can try out, like wide leather cuffs to add a biker edge to your look. You can even find unique leather jewellery, such as bangles, necklaces and even earrings. These unconventional pieces of jewelry are something a little different – so why not try them out to express your personality this summer?
Don't overlook leather when it comes to dressing for warmer weather! Leather boots add an edgy vibe to summer outfits and look great with delicate pieces. Likewise, a leather biker jacket is a cool extra layer that looks great with a summer dress or over a t-shirt. A quality leather bag, or other accessories like belts, cuffs, or funky leather jewelry are also great options that work in warmer weather. If you're feeling really daring, go for a leather mini skirt or leather shorts!