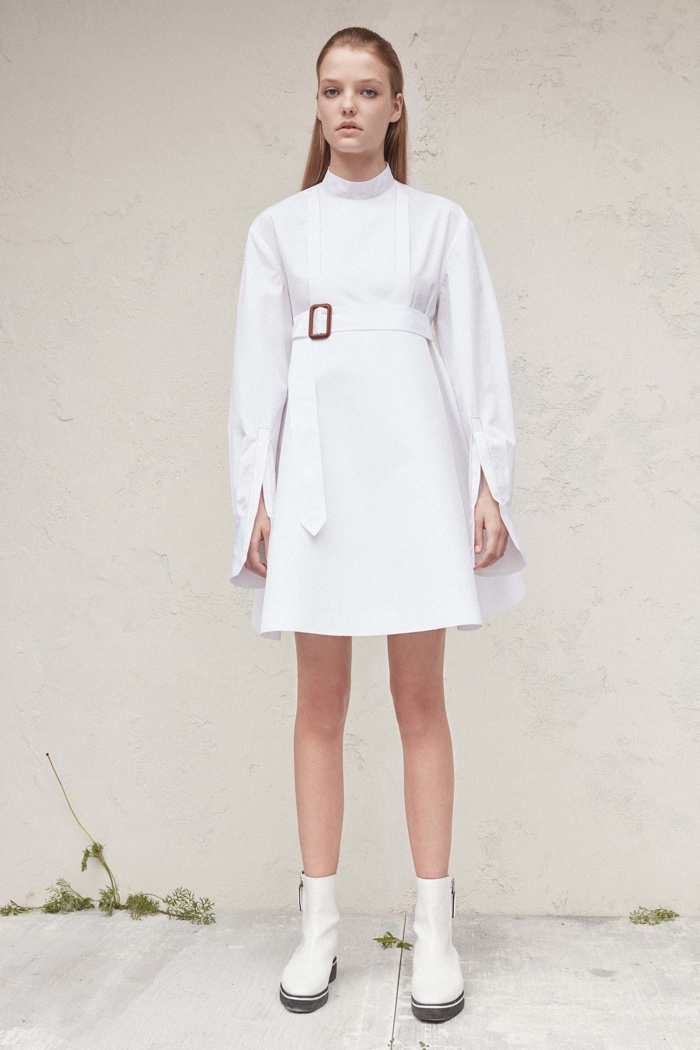 Calvin Klein Collection's resort 2017 lineup has been released with designs made by the in-house team in lieu of Francisco Costa's departure. The main front-runner for the job is Raf Simons, according to a recent interview with the house's founder Calvin Klein himself, but there is no official word from the company.
Related: See Calvin Klein's Most Controversial Campaign
For the resort season, Calvin Klein focused on wardrobe essentials, updated for the modern woman with light silhouettes. From boxy jackets to belted trench coats to puffed up sleeves, a color palette of neutrals is embraced for the transitional months. Reoccurring details include buckles, adorning everything from the waist to sleeves as well as visible zippers on more leather moto jackets and shift skirts. Finishing the look are brogue style flats in black or ankle high boots in crisp white.