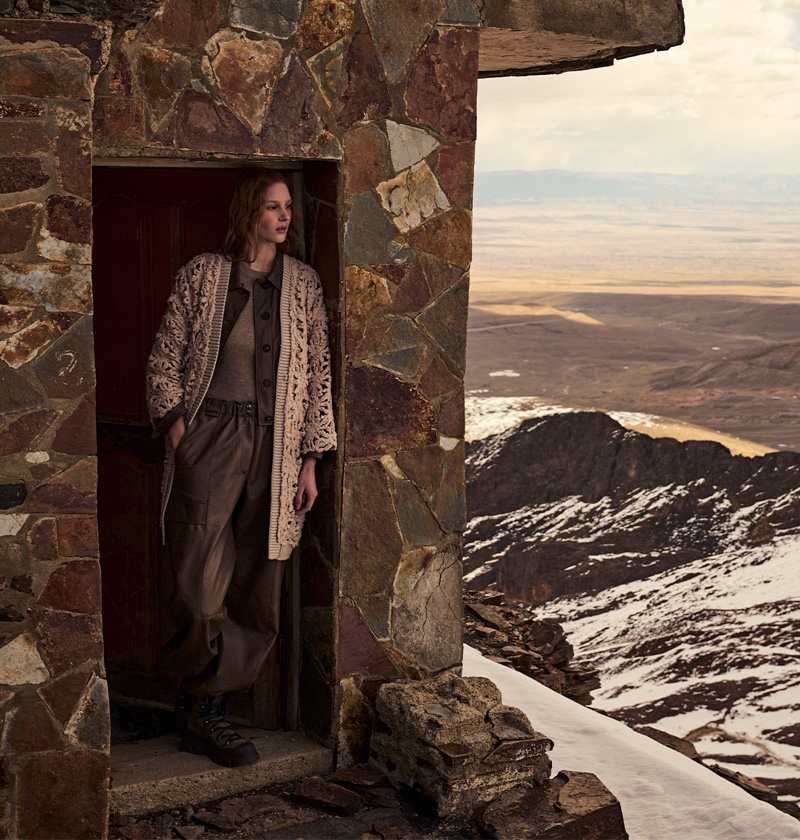 In the fashion world, where trends come and go like the wind, Brunello Cucinelli's recent editorial, Charming Vistas, stands as a timeless tribute to knitwear. The editorial features models Isabel Monsees and Tony Thornburg, who bring the collection to life against a serene, snow-covered mountain range.
Brunello Cucinelli Charming Vistas Winter 2023 Collection
This backdrop is a silent actor in the narrative, lending an air of tranquil majesty to the garments. Drawing from the rich tapestry of Nordic culture, the Opera sweater makes a statement when paired with a satin skirt. This blend of textures—wool meeting satin—creates a dialogue between ruggedness and elegance.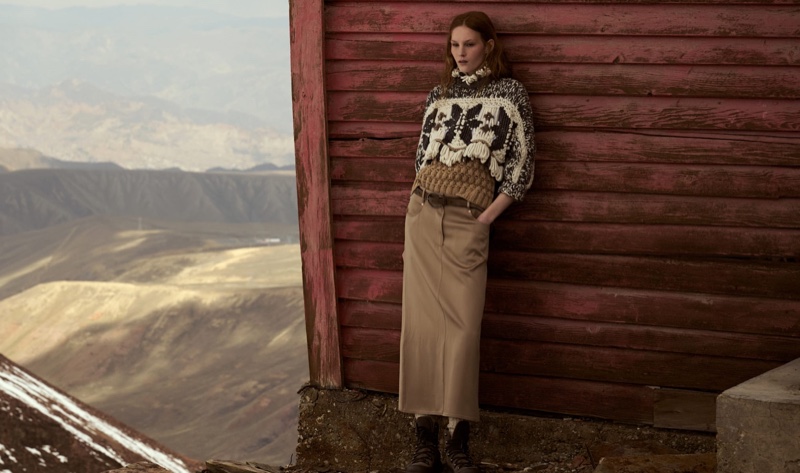 In another frame, the redhead model strikes a pose in a cardigan knit, effortlessly matched with suiting. The winter ensembles are completed with rugged lace-up boots, a nod to the practicality that winter demands.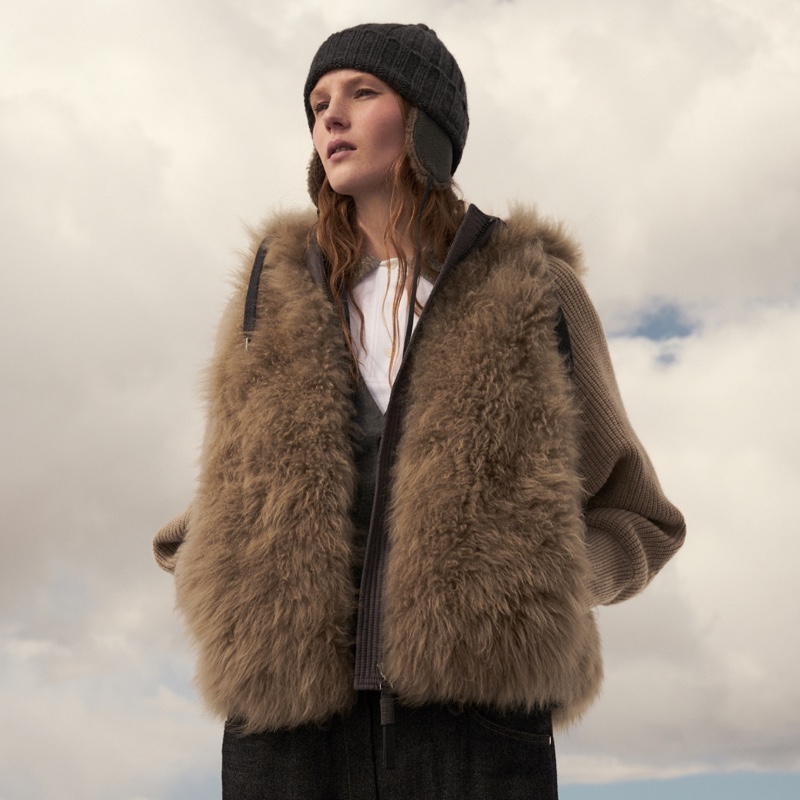 The color palette is a combination of neutral tones—browns, greys, and creams—that echo the quietude of the snowy landscape. It's a contrast from the brand's previous fall 2023 campaign, which unfolded under the vivid skies of Bolivia. And let's not forget its summer collection, which was captured in the sun-drenched glamour of Portofino.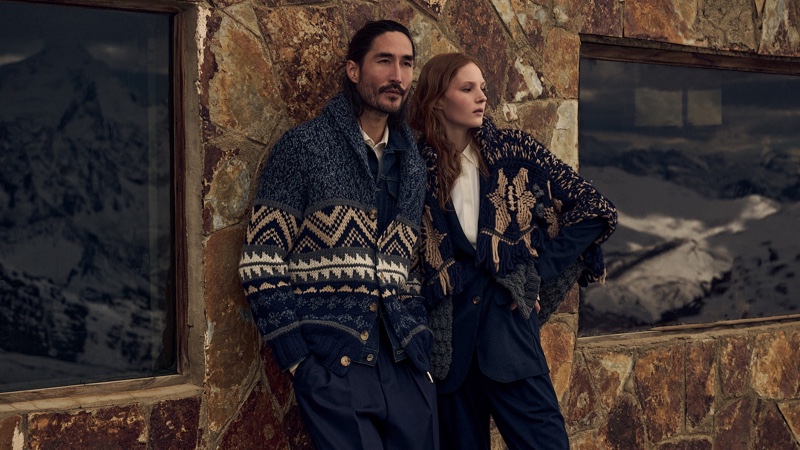 Charming Vistas is a visual journey that transports you to a place of peace and natural beauty. It's Brunello Cucinelli's way of showing that fashion can be both a mirror and a window.