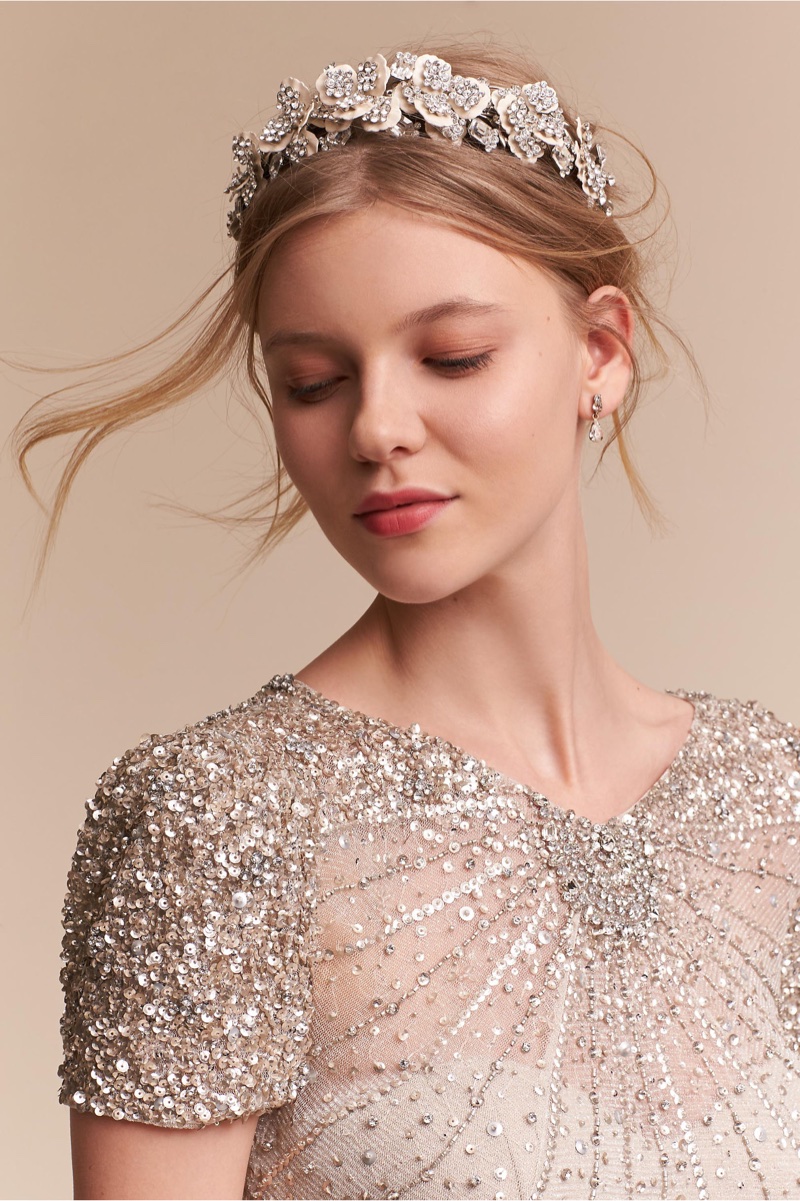 Now that you have found the perfect dress for your wedding day, you need to focus on your beauty look. This means searching for the ideal makeup look and hairstyle for the big day. When it comes to finishing your bridal ensemble, look to glittering hair clips, sheer veils and halo decorations for a winning look. A unique hairstyle will make your wedding day super special. Whether searching for the ideal hairstyle or accessories, we have you covered. Discover eight ways to take your bridal beauty look to the next level below.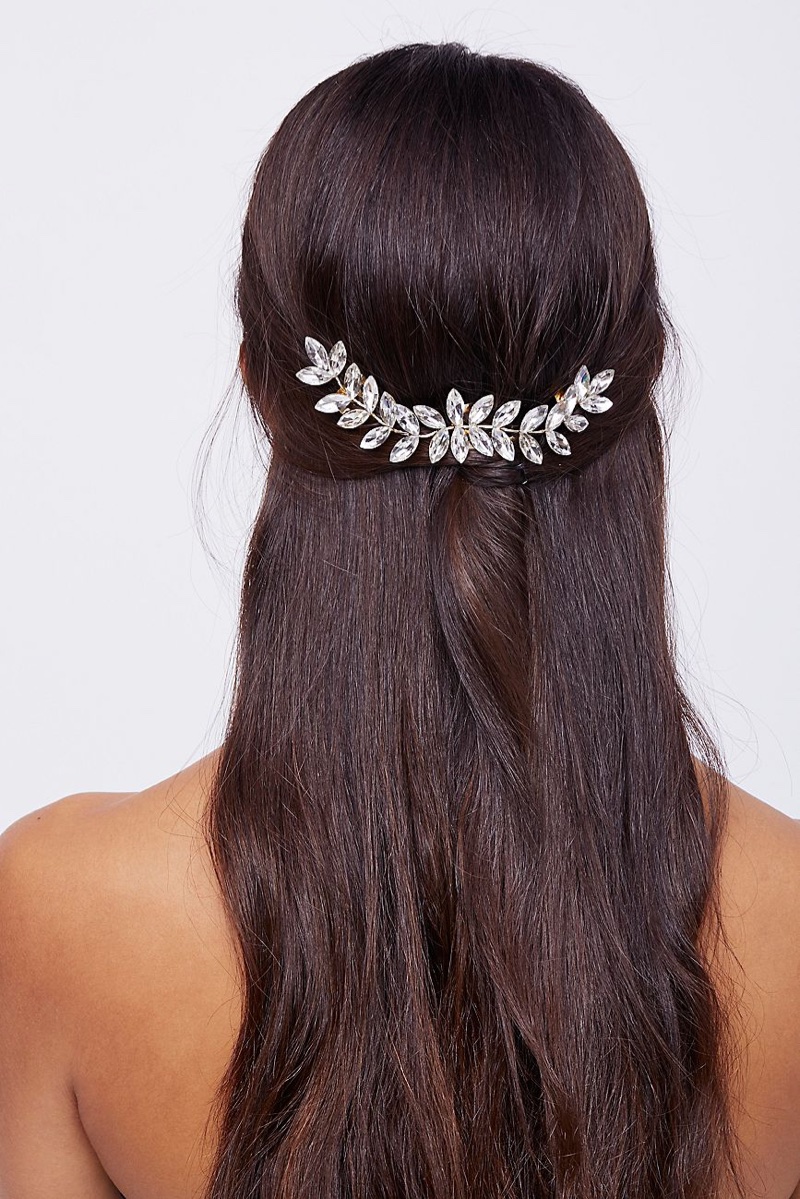 Hair Combs
One way to add some feminine mystique to your wedding day is to wear a dreamy, hair clip. A sparkling hair clip decorated with Swarovski crystals or pearls go perfectly with an updo hairstyle or half up, half down look. These 2018 wedding hair trends will have you looking absolutely stunning. Remember when purchasing a hair comb to get one that complements your dress or bouquet. If you're wearing a gown with pink details, look for a hair comb with rose hues. Likewise, if you step out in a black sash, look for a black hair comb. We recommend floral and leaf details for a bohemian touch.
Bridal Veils
If you want to stick to tradition, wearing a veil is certainly one way to go. There's plenty of styles out there but let's keep it simple with this round-up. If you want to look for a short silhouette–feel free to wear a blusher. This miniature style just covers your face, and is perfect to show off your makeup look. We think that pairing a blusher with a red lip will make you a truly stunning vision.
Not one for a short veil? Then look for a dramatic sweep veil which reaches the floor. It will certainly provide an entrance when decorated with lace or sparkling embroidery. If a floor-length veil doesn't quite do it for you, search for a chapel or cathedral veil. The chapel veil reaches at 9 feet. While the cathedral veil reaches 12 feet. These styles go perfectly with a dramatic silhouette rather than a slim one.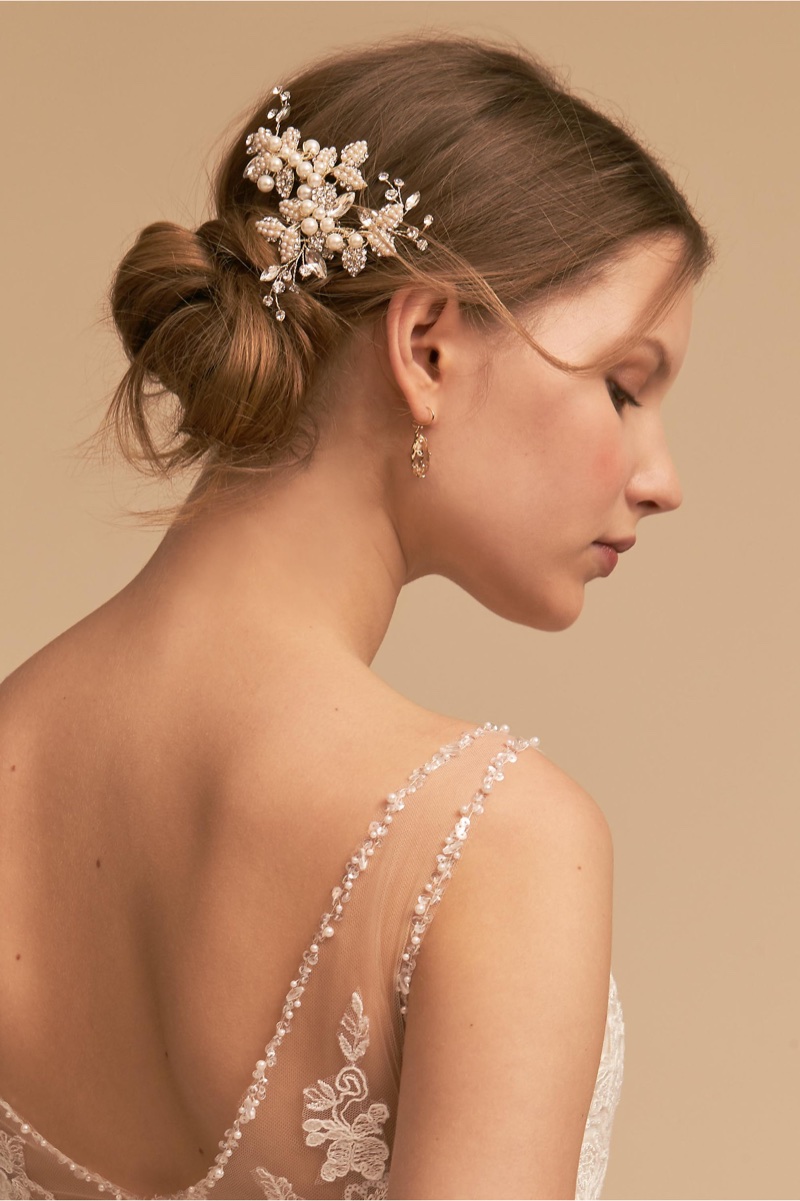 A Sweeping Updo
When it comes to your wedding day, you definitely want to focus on your hairstyle. If you want a classic and timeless look, we think you should wear an elegant updo. Although it can seem constraining, there's plenty of options. A braided updo with milk braids can add a bohemian vibe to your bridal look. Want to keep your hair a simple, but classic style? Do you hair in a simply chic updo bun with a top knot. Add some flair to the hairstyle with a sparkling pin or hair clip.
Halos/Headbands
Another way to up your beauty look for your big day, is by wearing a halo or headband. We recommend wearing this hair accessory if you choose not to wear a veil. A headband or halo can really accentuate your face. We love a headband with shimmering details, but if you are more minimal, look for a simple satin style. As for something unique, wear a sparkling vine that can be woven throughout your braid for the perfect Rapunzel look.
Rapunzel Braiding
Another interesting hairstyle which turns up the glam factor for your wedding day is a braided hairdo. An elegant French twist hairstyle would be perfect for those brides who want an elegant look. Seeing that it is a major event, feel free to add some extensions or hair pieces to add some length to your hairstyle. A pretty braid that goes down your back and to your waist will be absolutely marvelous. And if you just want to add a touch of texture to your hair, braid the sides of your head for a romantic look. Add flowers or metallic threading for the perfect look.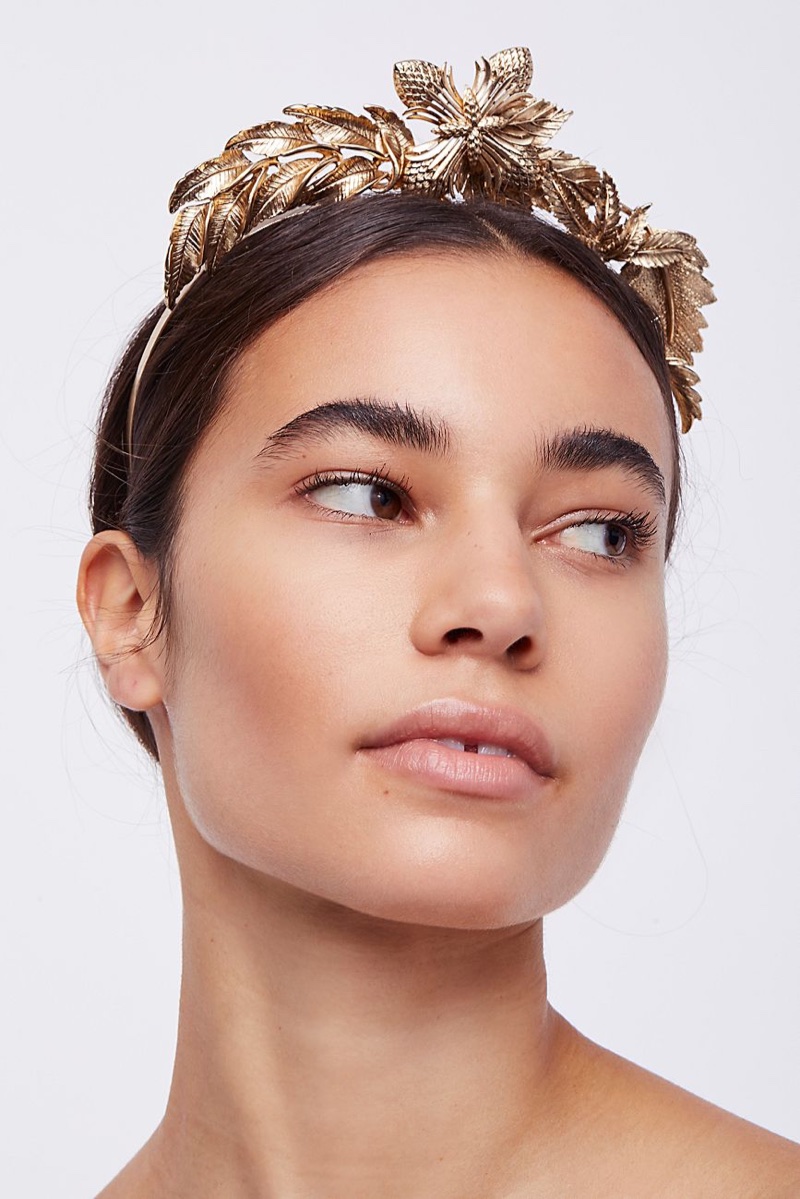 Tiara/Crowns
Feeling like a true queen or princess? Accessorize your wedding day hair look with a glittering tiara or crown. You don't have to have a royal title like Kate Middleton to look one. Look for a style that complements your wedding dress. If you are wearing a classic gown, buy an elegant crown in a gold or silver tone with pearls or crystals. Wearing a more bohemian style, off-the-shoulder dress? Feel free to try a chic flower crown. And if your dress is a vintage style, find a vintage-inspired headpiece in plated brass
Romantic Waves
If you would rather have your hair down, wearing your hair in romantic waves looks fabulous for the special day. When it comes to selecting the perfect hairstyle, you should think of not only your dress but also the ceremony's venue. If your dress has an interesting neckline, you will want your hair to be perfectly coiffed to show off the neckline. If the wedding is at a beach ceremony, you can wear your hair in beachy, mussed waves. We also recommend a polished coif with a side part for a classic yet modern look. Since this is a once in a lifetime event, don't be afraid to wear extensions for added length or fullness.
Statement Turban
Elizabeth Taylor was well-known for wearing turbans, and if you want to channel the late icon for your wedding day, you can wear this chic headpiece. It is a perfect way to add a pop of color to your bridal look. If you're a free spirit, look for a printed turban to really liven up your wedding ensemble. Want to keep it more classic? A white turban embellished with crystals or embroidered beading will really take your outfit to the next level. We recommend wearing a turban with your hair down so you can frame your face with ease.
Now that you have seen all the amazing ways you can wear your hair on your wedding day, we hope you are inspired. From chic veils to glittering tiaras and statement hair combs, there's plenty of options to stun during the ceremony. Remember that your hairstyle should show off your personal taste. There is no need to be cookie cutter for your wedding day. You want to be proud of your bridal beauty look for a lifetime.