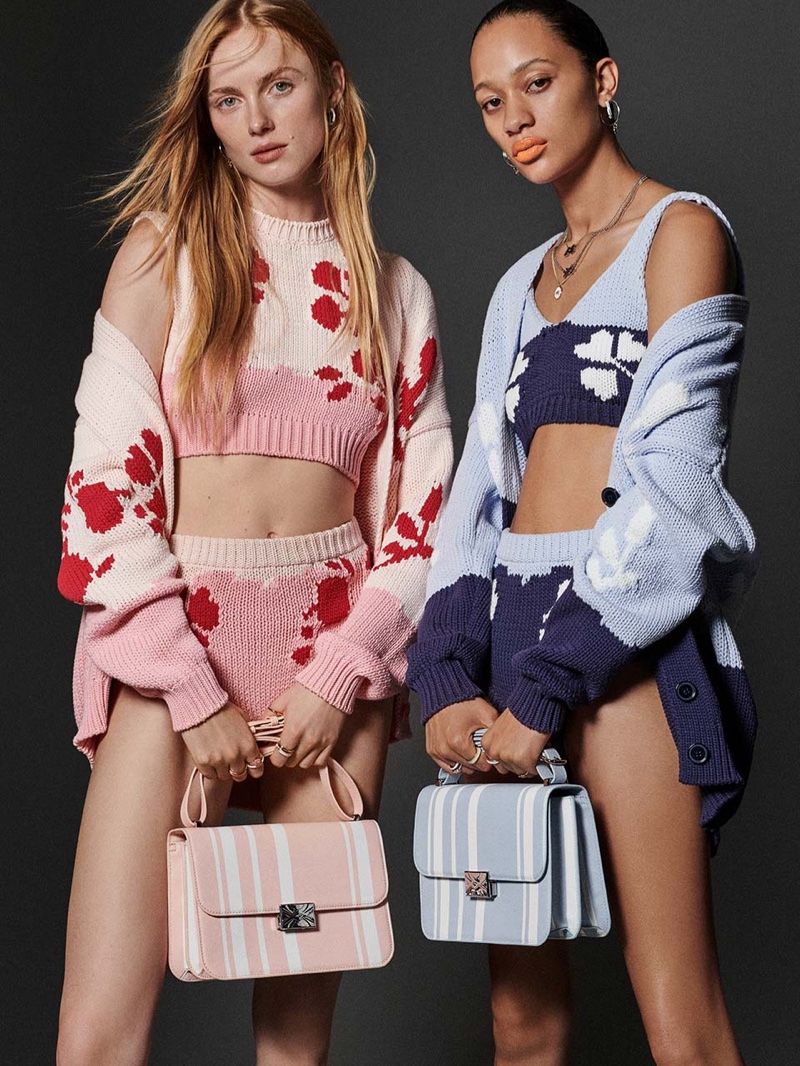 With a vibrant essence, the Benetton spring 2023 campaign showcases dynamic clothing. Under the guidance of creative director Andrea Incontri, the fashion house has entrusted its experienced creative team with elevating the brand's fashion-forward identity.
Benetton Spring/Summer 2023 Campaign
Captured by renowned photographer Giampaolo Sgura and styled by Jakob K., top models Rianne van Rompaey (who appeared in the Italian brand's fall advertisements) and Selena Forrest bring the collection's main themes to life against a striking grey background. The season blends realism with fiction in Benetton's iconic colors.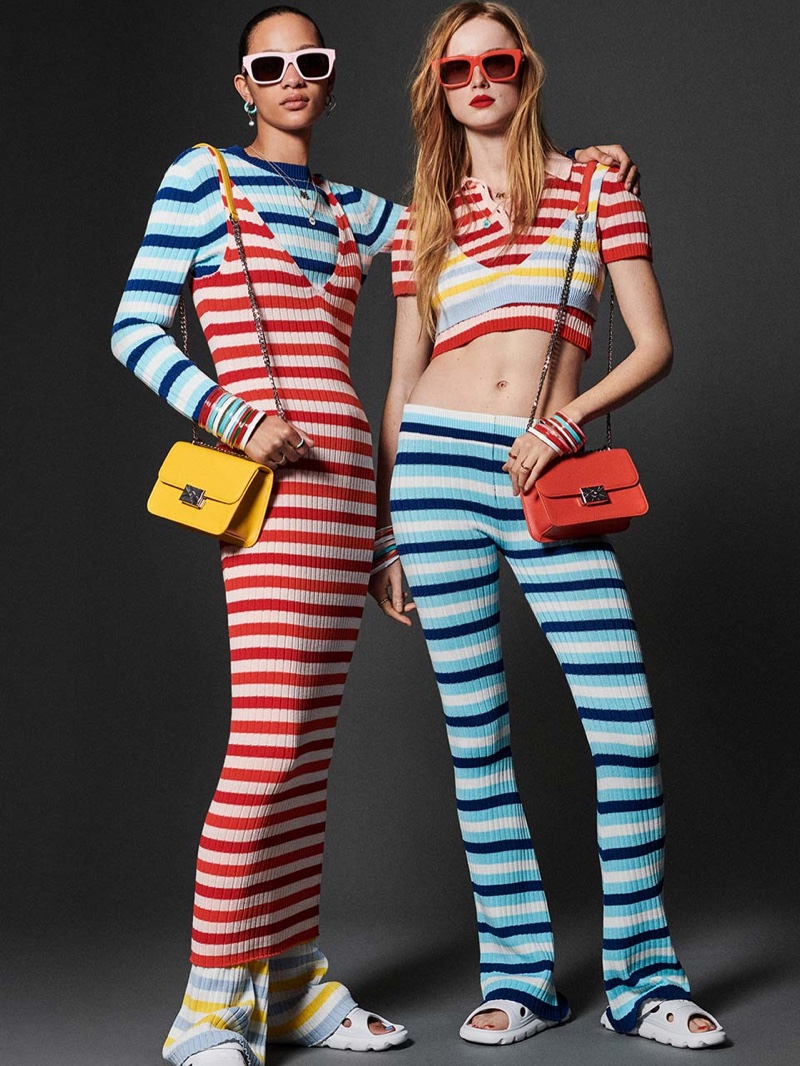 The Benetton spring 2023 campaign is a playful celebration of youthful pop style with shades of 1970s nostalgia. Classic horizontal stripes are paired with eye-catching fruits, including apples, pears, and cherries, serving as the collection's centerpiece. These fruit-inspired motifs bloom like giant icons on jerseys and adorn cardigans, bags, and hats in endless patterns.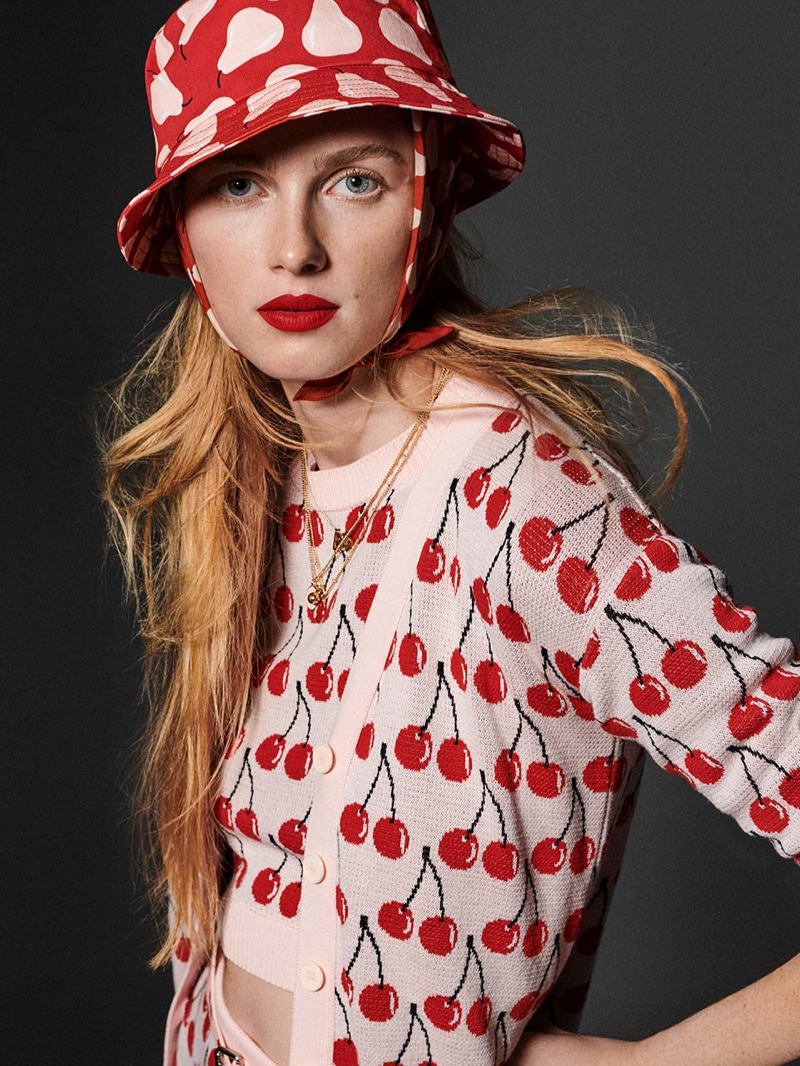 The combination of the cartoon world with thought-provoking topics creates a unique collection that will stay in people's minds. In Benetton spring 2023 video, fruit takes on an alluring and intriguing form – like musical instruments emitting vibrant hues. The blend of classical motifs, whimsical touches, and explorations of natural versus artificial make this an unforgettable experience.