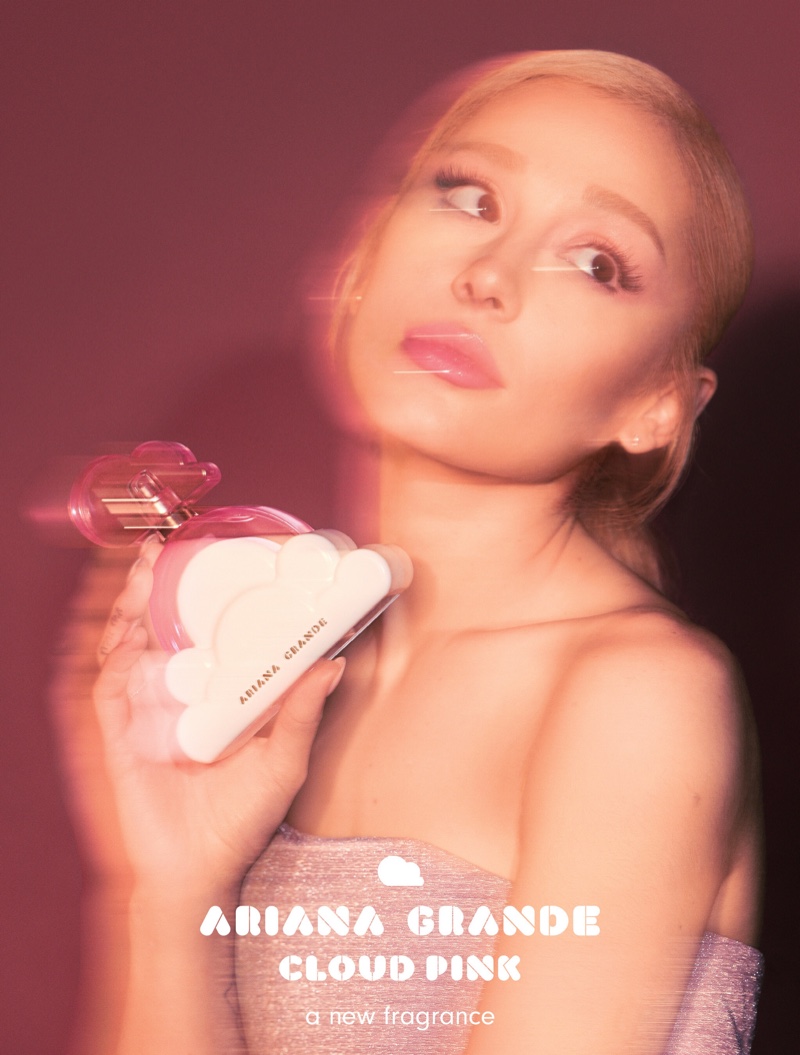 Ariana Grande, the pop singer and Wicked star, is expanding her perfume empire with a new fragrance named Cloud Pink. This Eau de parfum, created in collaboration with Clement Gavarry, is a continuation of her successful fragrance journey, following up iconic scents like "thank u, next" and "God is a Woman."
The Cloud Pink perfume is a sensual blend that includes notes of ambery woods, magenta moss, and a hint of sweetened praline. These elements unite to create a perfume that's not only appealing but also a reflection of Ariana's unique style and personality. The campaign image features a dreamy photograph of Grande posing with the bottle, which is shaped like a cloud with pink accents.
Expressing her enthusiasm for this new creation, Ariana states in a press release: "I can't begin to describe how excited I am to launch Cloud Pink." She also expressed it's a fragrance dear to her heart. The recently blonde beauty acknowledged the challenges in creating this new addition but believes it's a perfect complement to the original Cloud. The creation process was filled with joy and anticipation, and she eagerly awaits fans' reactions to the new scent.
The Cloud Pink perfume spray is priced from $26 to $68, catering to a wide audience. Mark your calendars as the perfume will launch exclusively on Ulta.com on August 13th, followed by availability in Ulta Beauty stores across the country starting August 20th.
In other fragrance news, Burberry's Goddess perfume ad has been recently released, adding to the dynamic and ever-changing world of perfumes. With the launch of Cloud Pink, Ariana Grande once again solidifies her place in the industry, offering a fragrance that promises to delight fans and perfume enthusiasts alike.