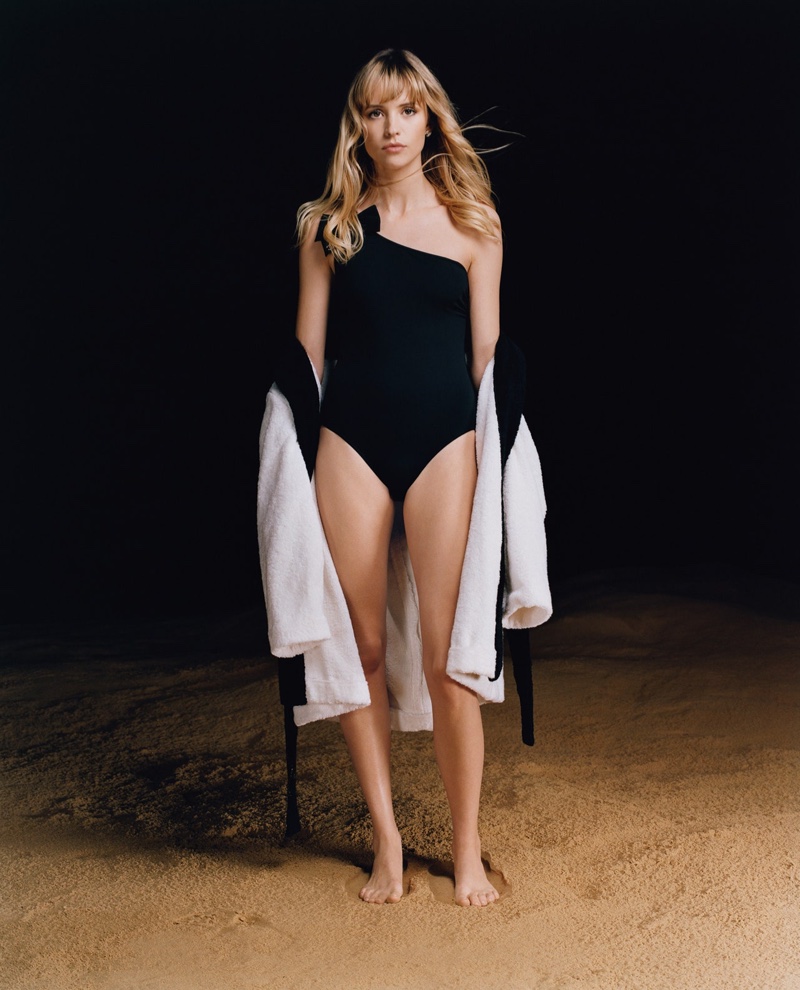 Belgian singer and Chanel ambassador Angèle is the face of Chanel Coco Beach's 2021 campaign. Photographed by Oliver Hadlee Pearch, she appears in images with sand, evoking pure vacation vibes. The Coco Beach collection includes tops, swimwear, hats, shorts, and a beach towel.
Tropical prints come in blue and white, with other garments available in black and cream. Styled by Samantha Gil, Angèle shows off light layering for the warm weather season. Damien Boissinot works on her fringed hairstyle for the shoot with makeup by Celine Martin. Look out for the collection starting on June 15th in select Chanel boutiques worldwide.
Related: Margot Robbie is the Face of Chanel's J12 Watch Campaign
"This collection completely suits me: in the celebration of a free, relaxed allure, in the 'joie de vivre' that it exudes. Nothing is more important to me than being comfortable. As it's a summer collection, it gives you hope, you already want to be there," Angèle shares about Coco Beach.
Chanel 'Coco Beach' Campaign