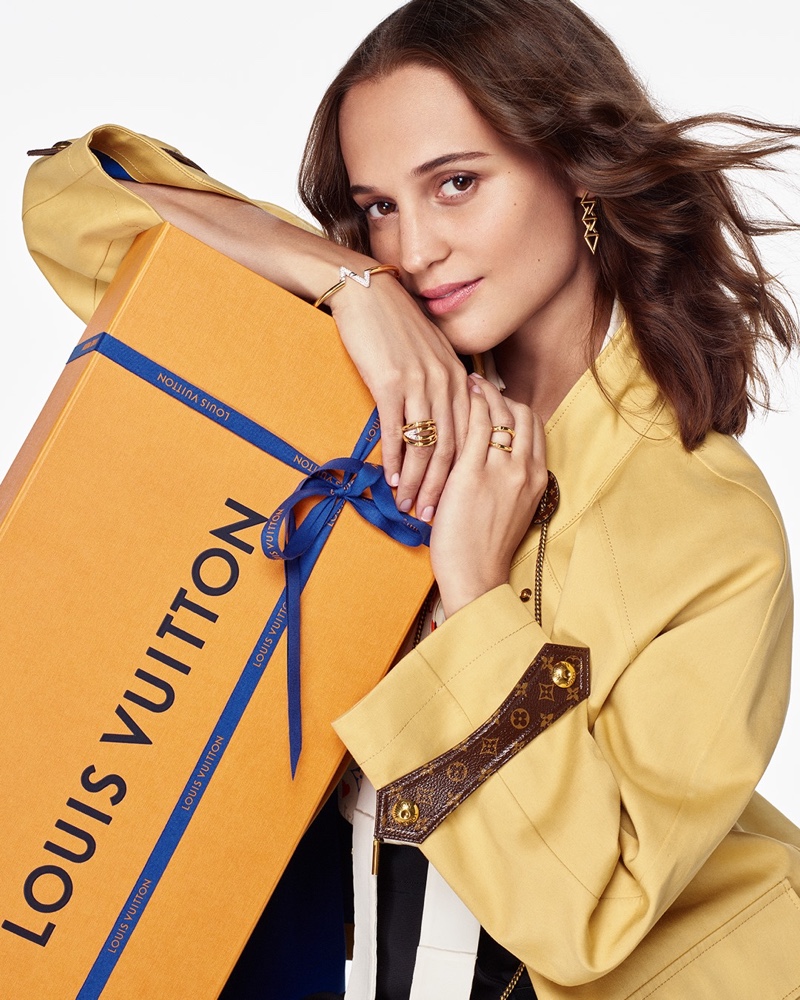 Louis Vuitton lays out its plans for the "Journey Home for the Holidays" with its latest advertisement. The luxury brand showcases its timeless monogram luggage trunks and other gift ideas with its holiday 2020 campaign. The outing stars brand ambassador Alicia Vikander. The "Friend of the House" celebrates the season in chic looks styled by Charlotte Collet.
Related: Alicia, Sharon & Xiaoxing shine in Louis Vuitton 'LV Volt' Jewelry
Collet outfits the Swedish actress in stunning pieces, such as a yellow coat, finished with Louis Vuitton's iconic leather monogram or a multicolor monogram blouse. Meanwhile, creative directors Charles Levai and Kevin Tekinel guarantee that Vikander brings attention to Louis Vuitton's notable luggage and accessories, which would be a grand addition under any Christmas tree. For example, Vikander wears jewelry from Louis Vuitton's recent LV Volt collection.
Alicia Vikander for Louis Vuitton Holiday 2020 Campaign