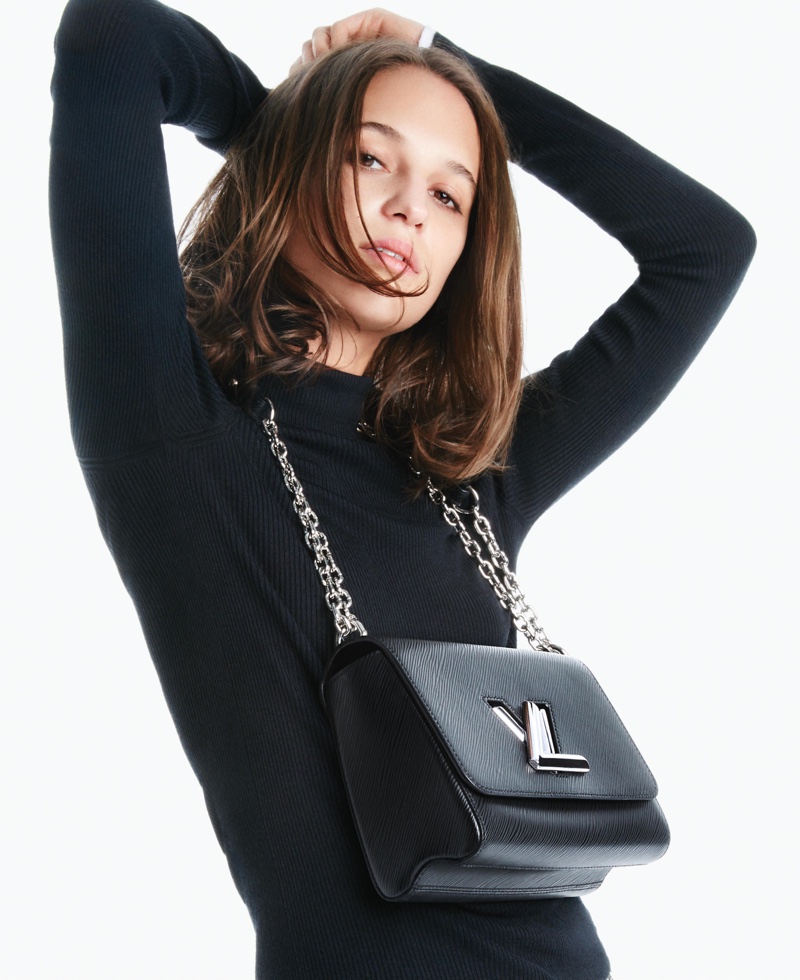 Fresh off her recent Oscar win, Alicia Vikander returns as the face of Louis Vuitton's new Twist handbag campaign. The Swedish actress sports knit sweaters and ruffled tops while posing next to the Twist bag's various versions in crocodile leather, lambskin and embroidered with braid work. A double strapped chain brings an edgy detail to the accessory.
In addition to the print campaign, Alicia also stars in a short video where she does some dancing. A former ballet dancer, Alicia shakes and moves while showing off the bag's locking component.
Alicia Vikander – Louis Vuitton Twist 2016 Campaign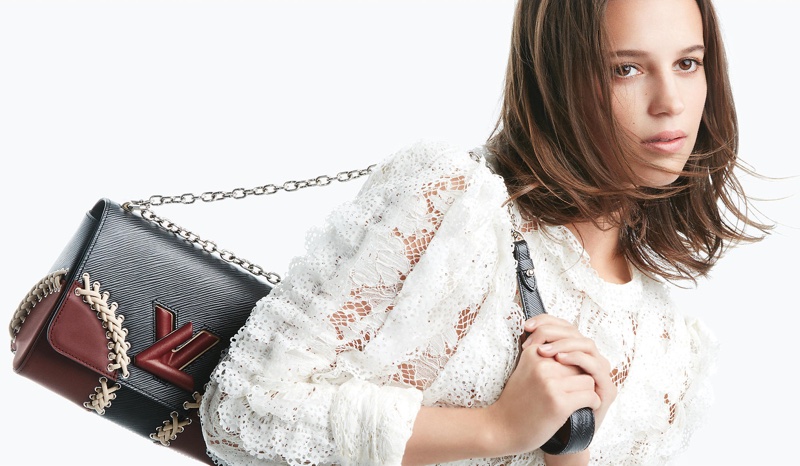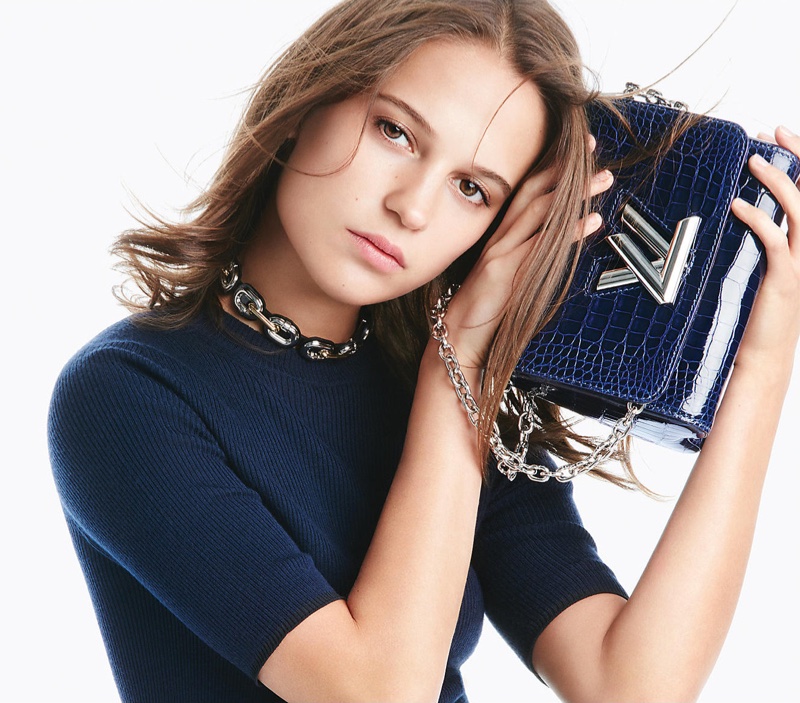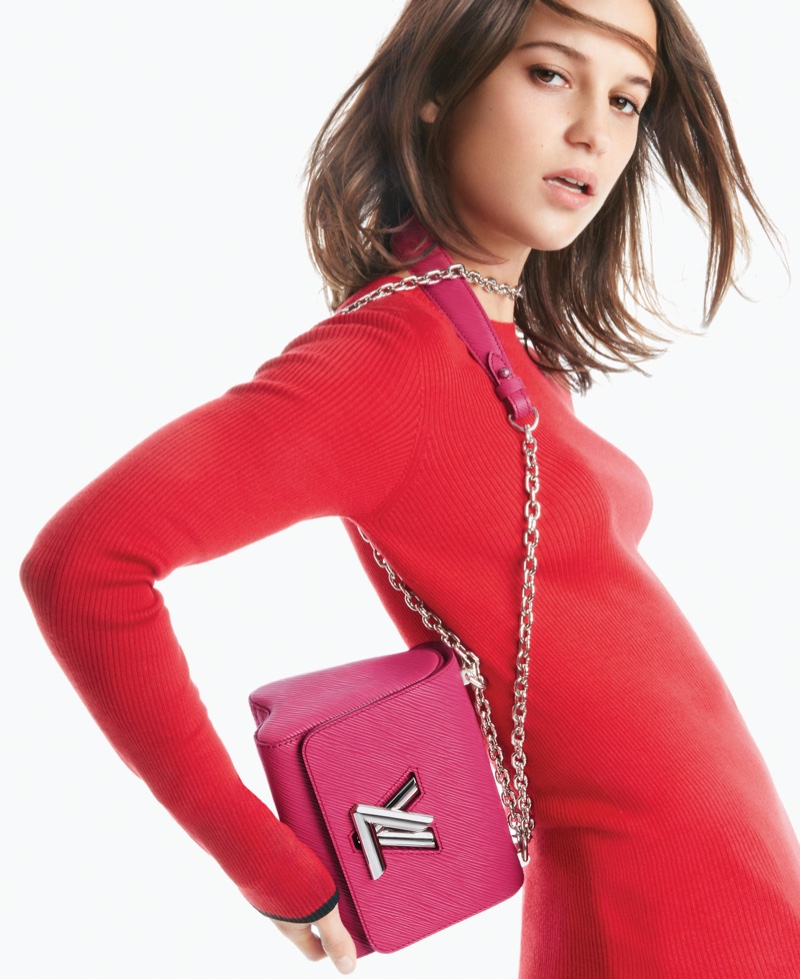 Alicia Vikander – Louis Vuitton Cruise 2016 Campaign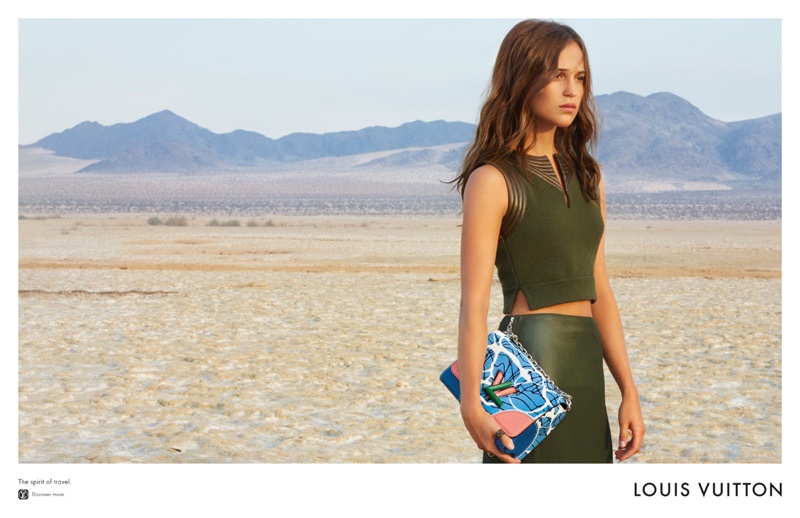 Late last year, Alicia Vikander landed her first Louis Vuitton campaign for the cruise 2016 season where she starred alongside fellow actress, Michelle Williams. The brunette modeled the Steamer bag while captured in the desert by renowned photographer Patrick Demarchelier.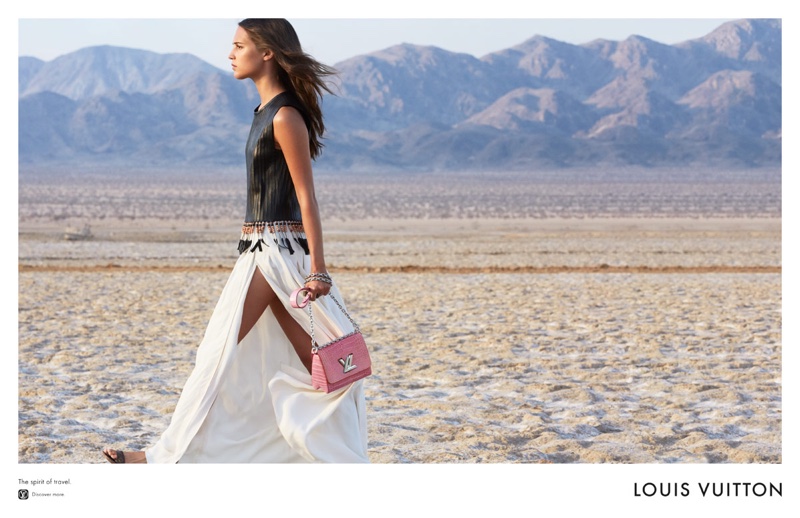 Alicia Vikander – Louis Vuitton Red Carpet Style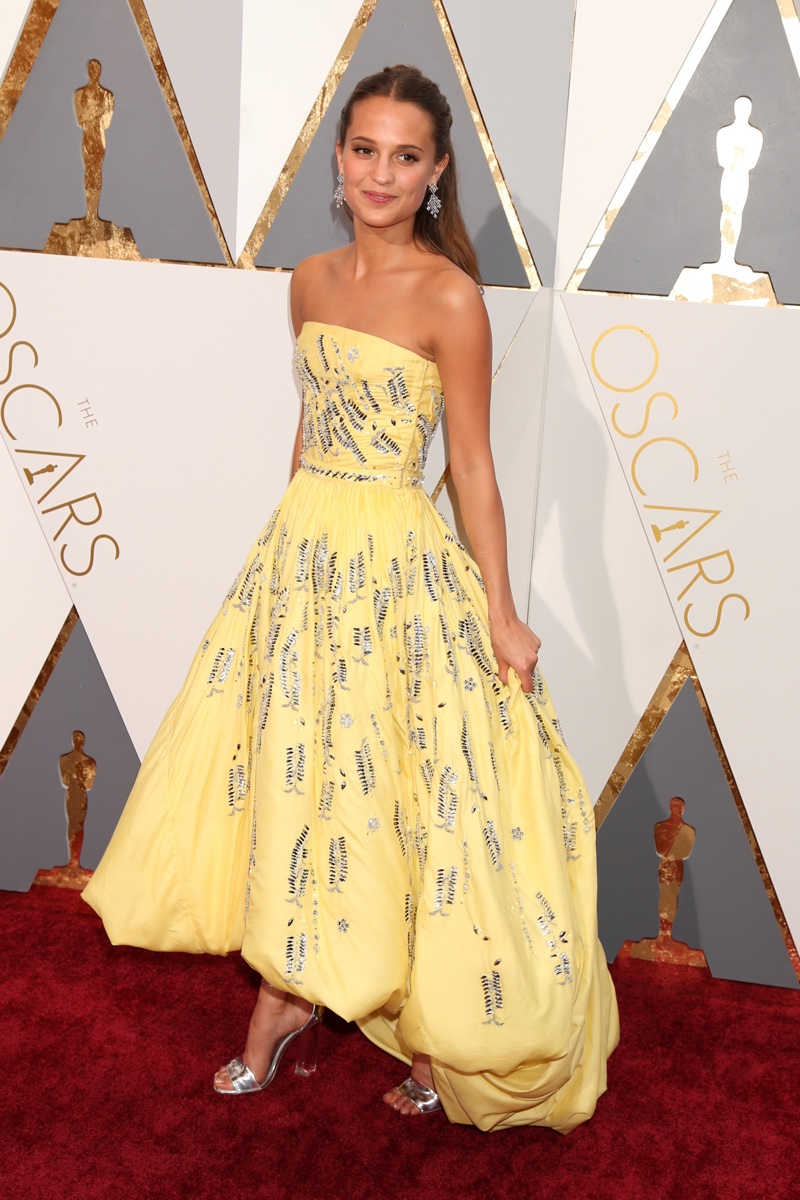 In addition to her Louis Vuitton campaigns, Alicia can also be seen wearing the French label on the red carpet. Who could forget her yellow gown worn at the 2016 Oscars or a sequin embellished dress at the Critics' Choice Awards? Both were worthy of being on best dress lists, and we are sure there will be plenty more LV moments to come.