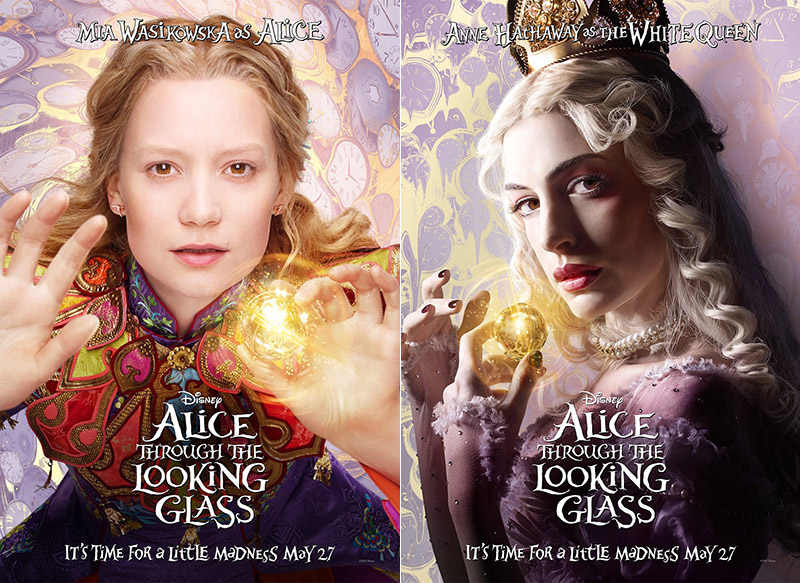 Disney has released new character posters for the sequel to its highly successful live-action version of 'Alice in Wonderland', called 'Alice Through the Looking Glass'. The film's stars Mia Wasikowska, Anne Hathaway, Helena Bonham Carter, Johnny Depp and Sascha Baron Cohen all inhabit their fantastical characters with colorful costumes and dramatic makeup and hair transformations.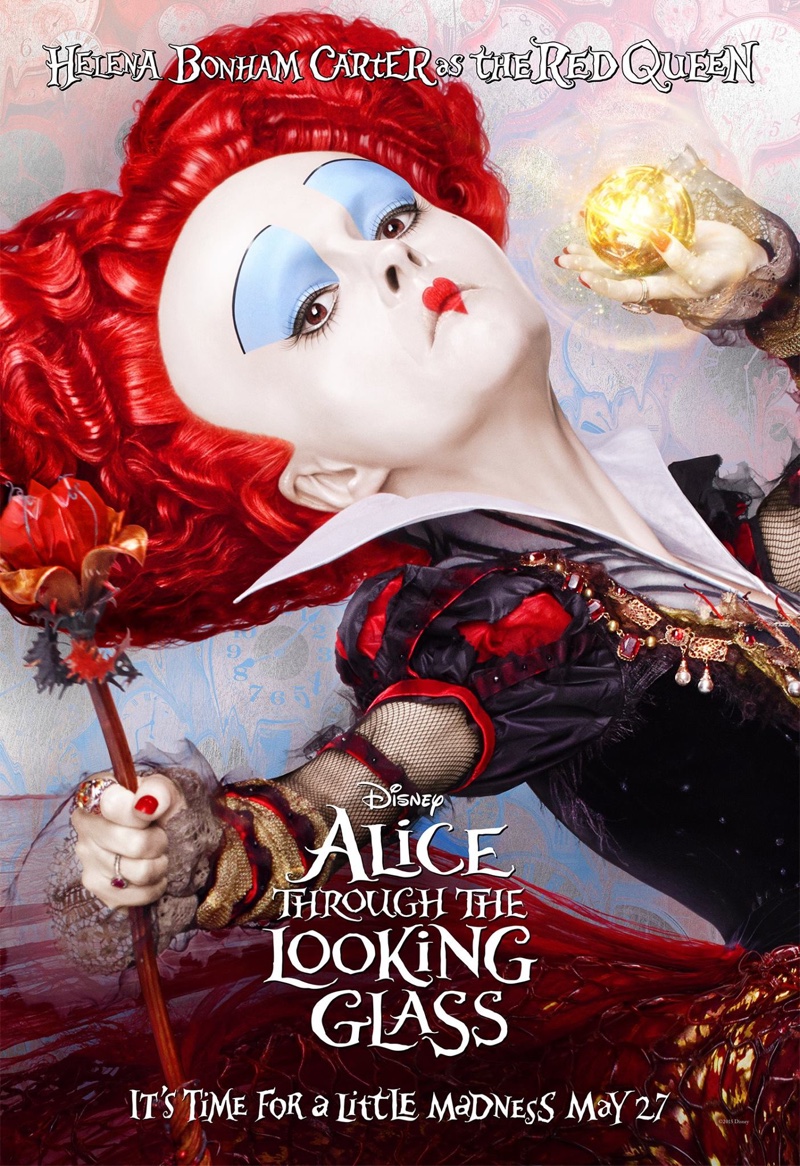 The official synopsis for the film reads: "Alice Kingsleigh (Wasikowska) has spent the past few years following in her father's footsteps and sailing the high seas. Upon her return to London, she comes across a magical looking glass and returns to the fantastical realm of Underland and her friends the White Rabbit (Sheen), Absolem (Rickman), the Cheshire Cat (Fry) and the Mad Hatter (Depp), who is not himself. The Hatter has lost his Muchness, so Mirana (Hathaway) sends Alice on a quest to borrow the Chronosphere, a metallic globe inside the chamber of the Grand Clock which powers all time. Returning to the past, she comes across friends – and enemies – at different points in their lives, and embarks on a perilous race to save the Hatter before time runs out."
See more posters as well as the official trailer below.