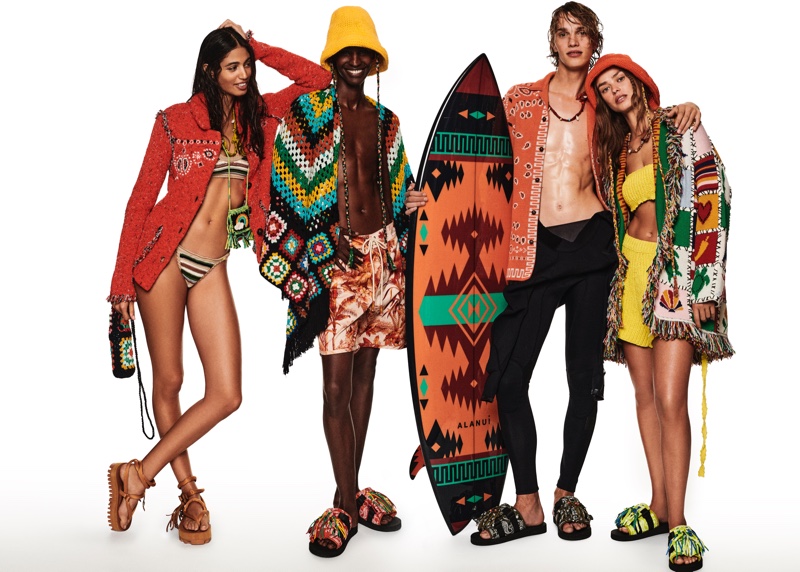 Alanui takes a trip to an island of possibilities for its spring-summer 2022 campaign. Photographed by Giampaolo Sgura, a cast featuring Malika El Maslouhi, Birgit Kos, Jibriil Ollow, and Jass Reemann hit the studio in boho, hippie-inspired looks. Rather than going to an actual island, the idea is a metaphor for the concept of happiness and travel.
Alanui Spring/Summer 2022 Campaign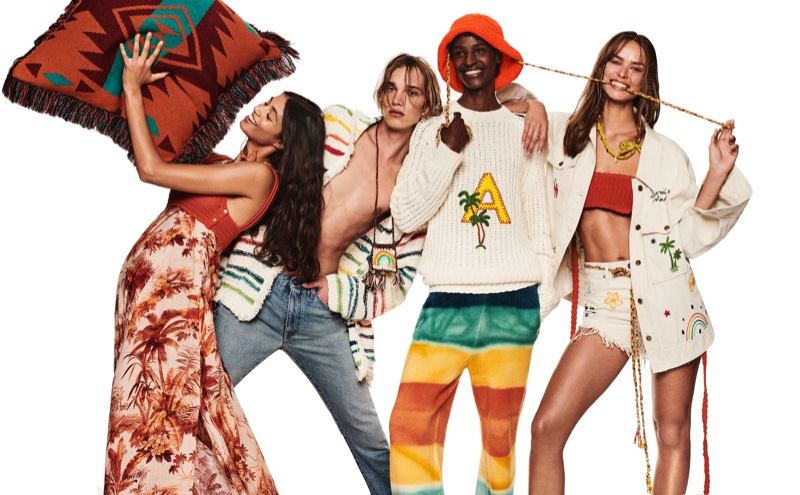 The collection showcases the brand's signature sweaters in a plethora of colors and patterns. Taking inspiration from the 1980s, models are expressive as they pose against a white studio background. Looks get accessorized with knit bucket hats, fringed bags, and embellished sandals. Alanui demonstrates a commitment to the spirit of wanderlust, promoting its values and the desire to learn about and explore not just borderlands but all dimensions of reality and humanity.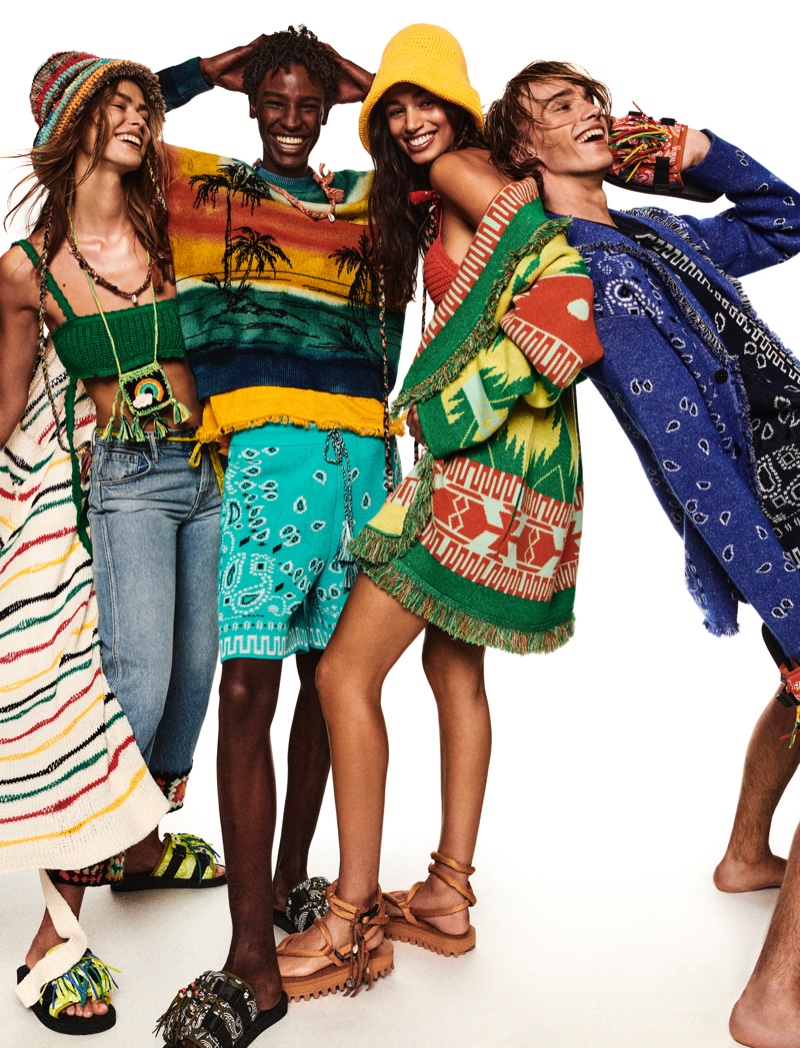 "What I wanted to portray in this campaign for Alanui was enthusiasm. I have a positive vision on life, I'm a great optimist, I love to portray happiness with my photography. I always try to recreate a fun environment, making everyone smile and capture exactly these moments in the models looks. When I think about islands, I imagine the joy when going on adventures with your loved ones, laying at the beach by the ocean, eating some good seafood or getting energized by the sun".

Giampaolo Sgura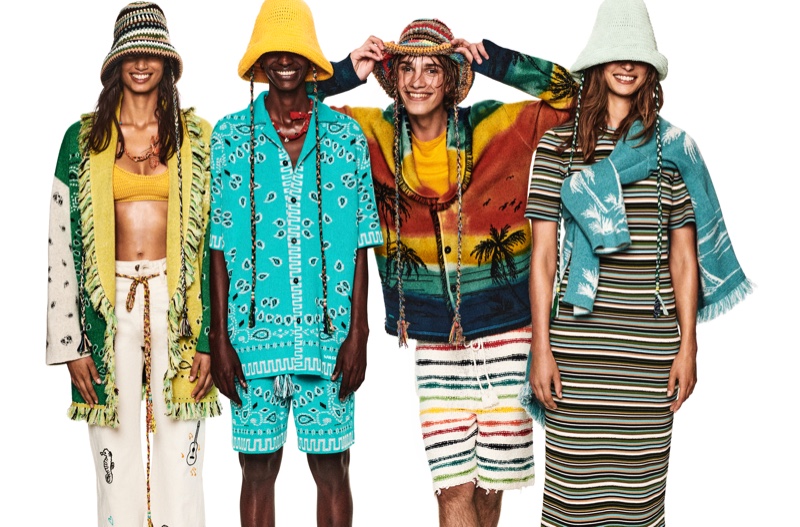 "From Salgari to Sepulveda, literature often describes the island as a symbol of escape," states Carlotta Oddi, Creative Director of Alanui, "the distance from the mainland and its reality, almost become a magical place. An escape, but at the same moment the perfect place for Alanui who embodies the journey as one of its poetic and stylistic pillars. For us, this journey couldn't mean anything if not a group of people, of close friends, coming together from all over the world, with the enthusiasm to travel again."