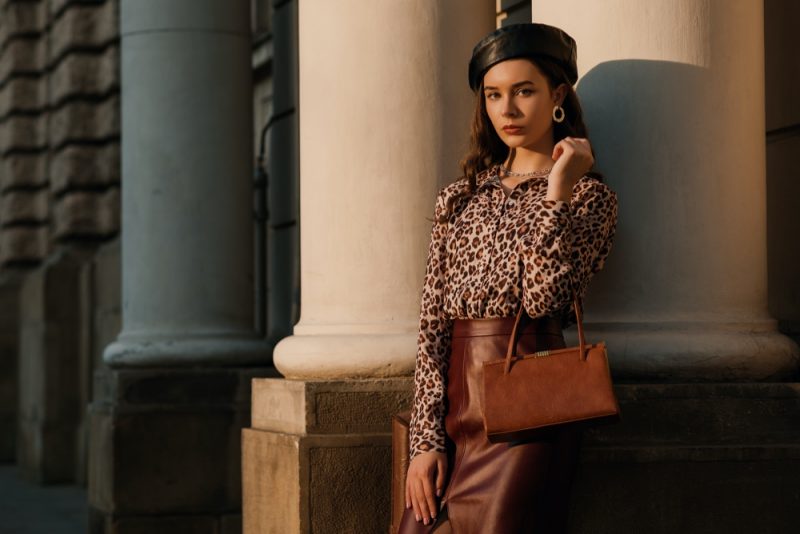 Leather is a timeless, classic, and rich-looking material that has found a home in many aspects of men's fashion for decades and even centuries. Even if you like a contemporary, modern style, leather is the perfect way to balance your look.
This versatile material can be dressed up or down; it depends on which accessories you choose and how you style and use them in your daily wardrobe. If you want to take advantage of the luxury of leather but aren't sure where to start, here's your go-to guide for choosing the right leather accessories.
The Classics
Like most other materials, a little bit of leather can go a long way, but too much can ruin the effect. A properly chosen and placed leather accessory can elevate your look while still coming across as masculine, durable, and sophisticated. Some of the most popular leather accessories for men include wallets, shoes, belts, watch bands, and briefcases.
The best way to wear leather is with accessories that you use daily. Leather is made to be durable, and not only will it last a long time, but it will also wear in and become more comfortable and good-looking the longer you wear it – with proper care, of course.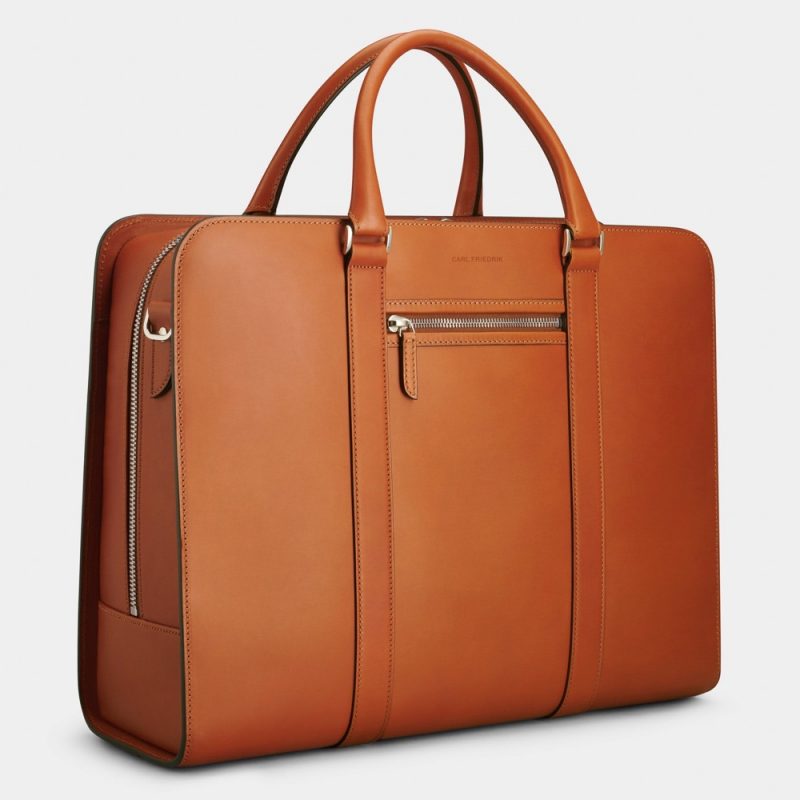 For example, a good leather briefcase like these from Carl Friedrick Leather accessories is the perfect addition to office or board room attire. Not only will it look more affluent and more put together than a traditional cloth bag, but it will also protect the essential things inside from just about anything. And you can carry that same briefcase for years to come.
In a situation like this, one good leather accessory, when worn alone, speaks volumes. While you could invest in an extensive range of leather accessories, it's best not to go overboard in wearing them all together. Pick one to elevate your look for the day and stick with it.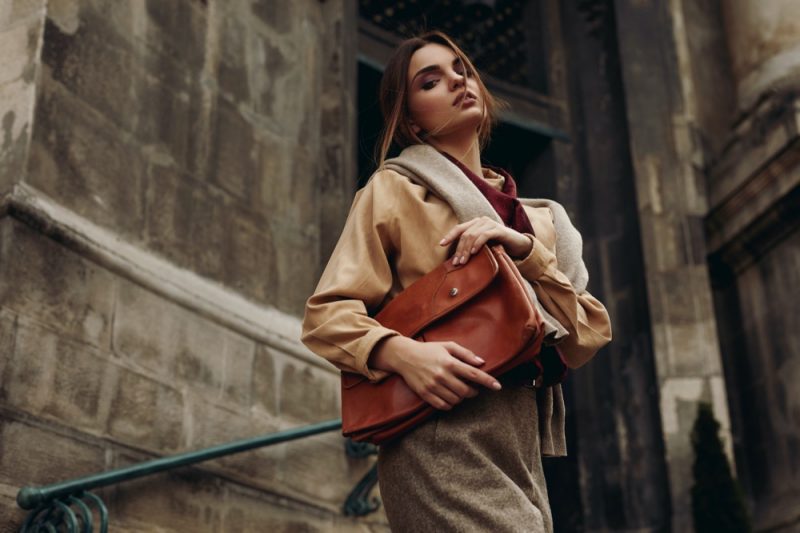 Quality Over Quantity
Something else that will impact your choice of leather accessories will inevitably be the price. While good leather is an investment and should last you more than long enough to pay for itself, some types of leather will cost more than others.
This is because there are simply different types of leather. These differences can manifest in the grain, the tanning process, the cut of the leather, and even more. You'll want to be aware of what kind of leather is best for the accessory you're seeking.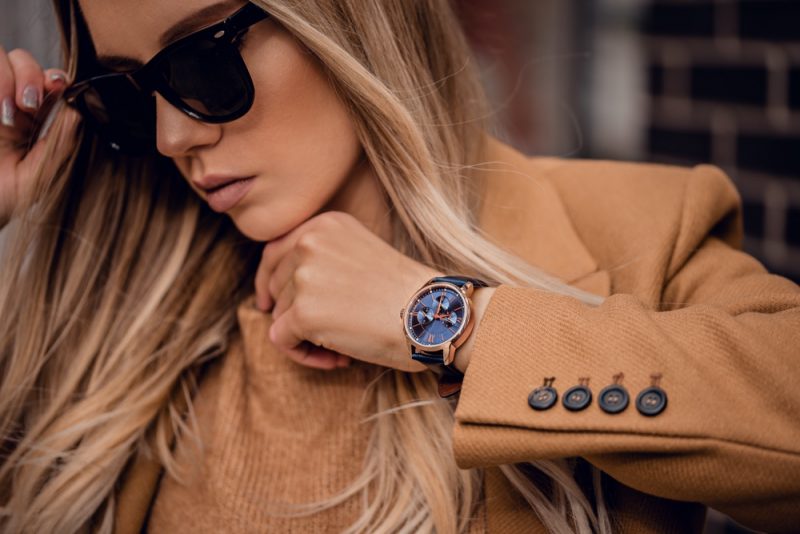 A great idea for incorporating leather into your accessories is getting a good, durable watch band. For these, you likely won't need the thickest or heaviest style of leather. However, you'll still want a good-quality cut and style of leather that will last.
Another accessory that will add a unique touch to your outfit is a pair of leather suspenders. They can complement a classic or modern look, and there are different designs to choose from. For these, find a kind of leather that is flexible but resistant.
Last but not least, don't forget about keychains. Again, the details say it all, so something as simple as a keychain can make any look elegant. Virtually any kind of leather will look good on a keychain, so it might be your best choice if you are looking for something inexpensive.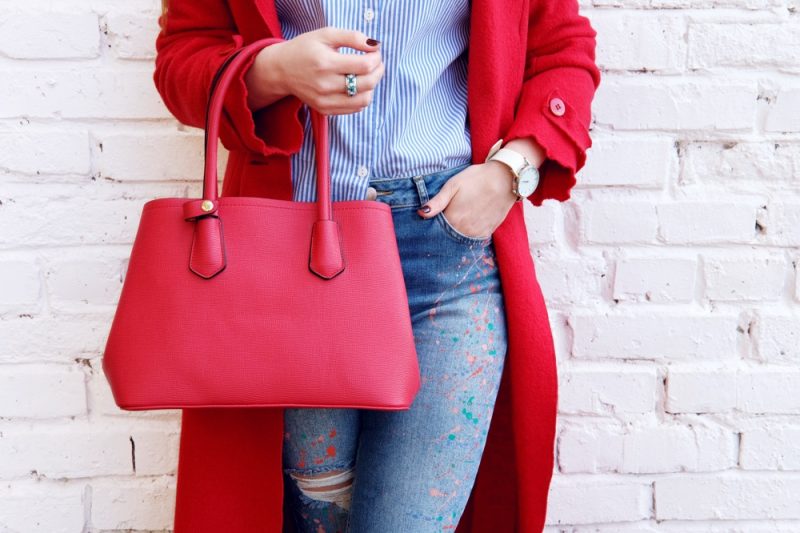 Thinking Outside the Box
While it's true that leather is timeless, classic, and rich-looking, leather is also highly customizable and can be worn to fit anyone's personality. Whether you prefer a sleek, minimalistic look or whether you enjoy pops of color, leather can work well for you.
The type of leather accessory that most often comes to mind when you think about classic leather has a more traditional color. However, don't forget that leather comes in all kinds of textures and colors.
Leather can be smooth, grainy, pebbled, perforated, or embossed, and on top of that, dyed leather goods are available just about everywhere. So take some time to become familiar with the look you like before you go hunting for your perfect leather accessory.
Final Thoughts
Although leather is a fine, classic material that elevates your style, you should think of it the same as you do any other accessory in your collection. That is, you should make sure that your investment matches:
Your use of the item.

The effect it has on your overall look.

How well it matches your personality.
Keep these three key pieces of advice in mind when you go hunting for your next leather accessory, and you'll end up with a quality item that you can enjoy for years to come and; you can also check out our guide on How to Properly Care for Leather Shoes.