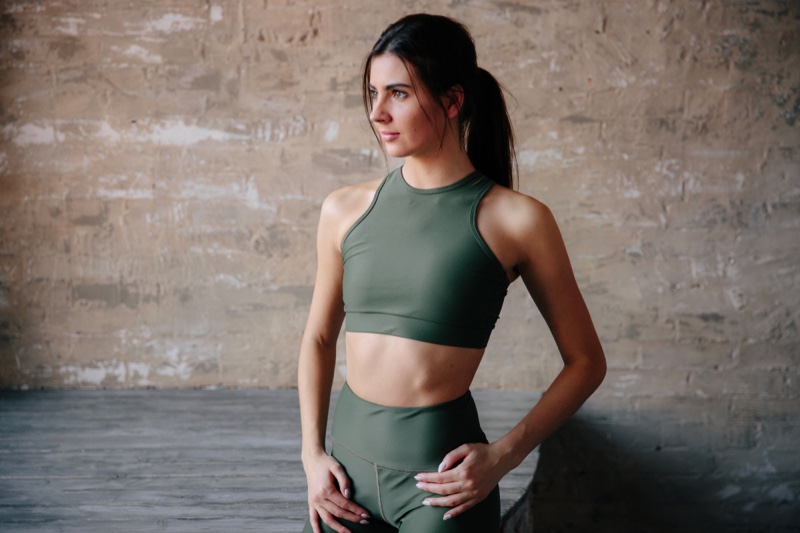 Congratulations! You've decided that working out with a small group at the gym is just what you need to get your fitness goals on track. The only problem is, you have never been to the gym before and you have no idea what to wear!
You've seen the photos of the sports celebrities and personal trainers at the gym and they always look so put-together, even when they're sweating it out in cycling class or on the weight bench. While you might not be able to look as glamorous and fashionable as the rich and famous on your first day at the gym, this blog will certainly help you go prepared and ready to get fit.
1. A Sports Bra That Is Super Supportive
One of the first things you need to purchase is a full-coverage high-impact, super supportive sports bra. This helps to minimize bouncing that can become uncomfortable and left shifting when you're bending, stretching, and kneeling for the exercise routines, no matter which team training class you take.
2. Functional, Yet Stylish Sports Leggings
Of course, you can go out and buy the basic leggings that you would wear under your t-shirt, but why would you when sports leggings are made for the job? Make sure to choose sports leggings that won't roll down when you're exercising, and are made of moisture-wicking, anti-microbial fabric to control sweat. There are many choices out there that are not only functional but pretty and stylish as well.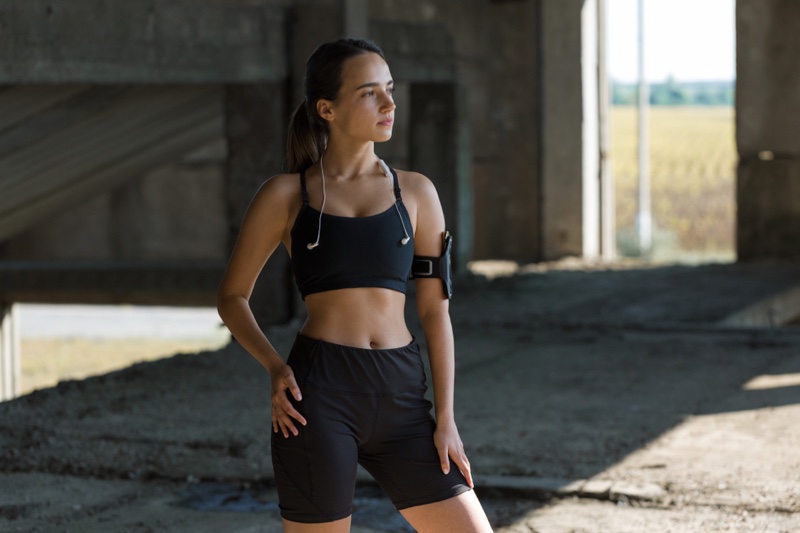 3. Don't Follow the Trends
There are always new trends in clothing going around the gym. However, you want to avoid them when you can. You will spend a cool fortune on these clothes when a good sports bra, sports leggings, and a t-shirt are just as good. The trend will quickly die out and you'll be stuck with expensive clothes you're never going to wear again.
4. Don't Overdo It With the Makeup
Most women already follow this tip anyway, but it bears talking about. You don't want to overdo it on the makeup when headed to the gym. If you workout with a full makeup face on, you're going to be worried the entire time that your makeup is smudged or melting off. Not only that, it will clog your pores and cause acne as well, opening up a whole host of other problems you have to deal with. It's best to wear only a little makeup or none at all on the days you're headed to the gym to workout.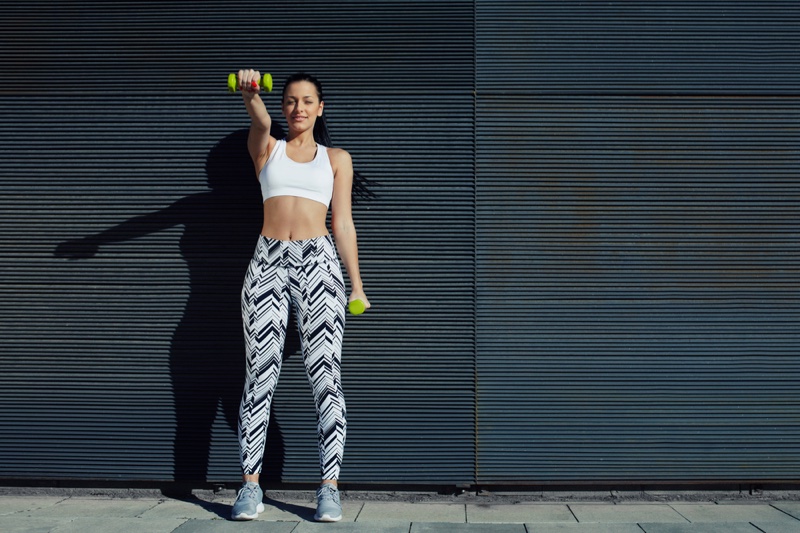 5. Stay Away From Baggy Clothes
Another thing to avoid on your first day at the gym, and every day for that matter, is wearing baggy clothes. Loose-fitting garments can be dangerous in a gym, as they tend to get caught on equipment, which could result in injury. Baggy clothing also tends to be a bit too revealing, as it can ride up when you're exercising exposing body parts you don't want to expose. Instead, find form-fitting clothes that still allow you to be comfortable and have freedom of movement.
6. Shoes Are Important
Of course, you already know that you shouldn't wear heels, sandals, and flip-flops to the gym. However, did you know that the proper gym shoes are important as well? Worn out gym shoes are just as bad for your feet as the wrong kind of shoes are at your job. The shoes you choose should help your balance, help you run better, and support your arches properly.
Your first day at the gym working out with a group should make you feel awesome, accomplished and exhilarated. Make sure your clothing choices do the same.