Tag Archive 2009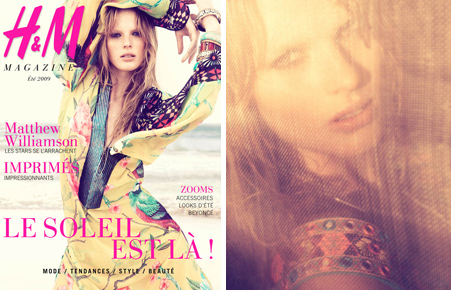 Anne Vyalitsyna is on the cover of H&M magazine's summer 2009 edition for all of you fashion lovers in France. Shot by Camilla Akrans, the blonde wears airy and light pieces to keep cool from…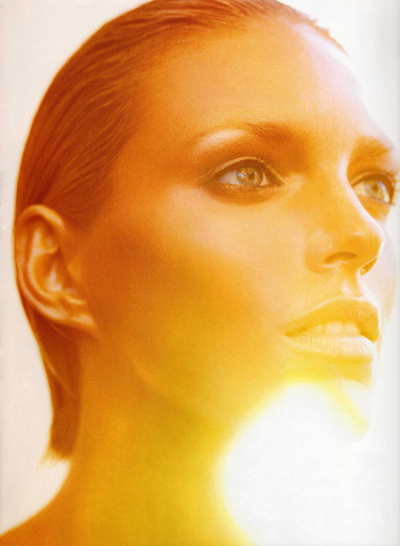 Anja Rubik covers Vogue Nippon's monthly beauty supplement with a golden glow. As good as beauty supplements are, it's such a shame that they all seem so short. Knowing Anja, the outtakes from this shoot…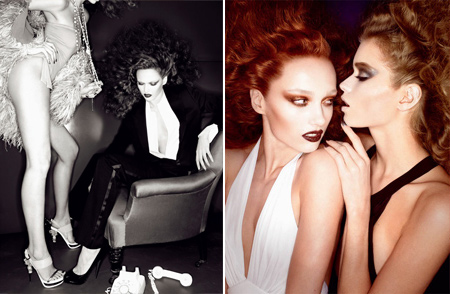 Mariano Vivanco creates an edgy and intriguing story with Numéro Korea May's two cover stars, Abbey Lee Kershaw and Karmen Pedaru.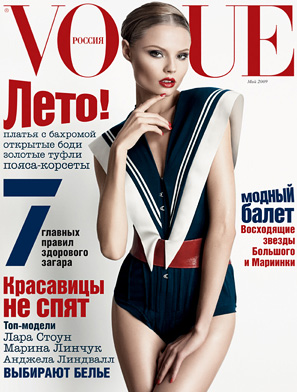 Magdalena Frackowiak in Jean Paul Gaultier – May 2009 Karmen Pedaru & Abbey Lee Kershaw – May 2009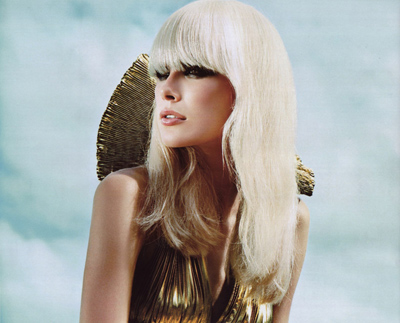 Setting is everything for Azim Haidaryan's "Viet Mood". From clear blue skies to wide open water, the scenery becomes almost as dynamic as the foreground.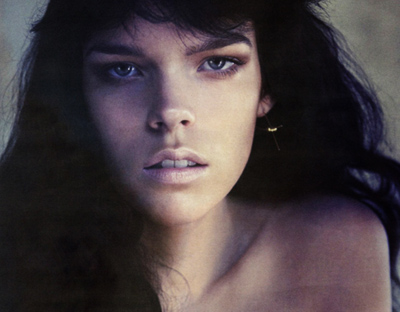 Meghan Collison makes a consecutive showing in Vogue Germany this year. The spread which is entitled "Dream On", also includes model Dree Hemingway and was shot by photography duo Claudia Knoepfel & Stefan Indlekofer.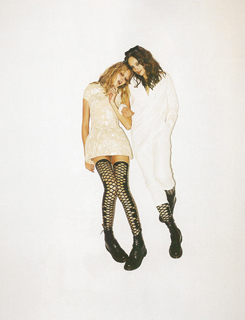 Models Karmen Pedaru and Charlotte Hoyer pal around for 10 Magazine's spring 2009 issue. Don't get me wrong, I love high concept shoots but it's refreshing to see models having fun every once and awhile.…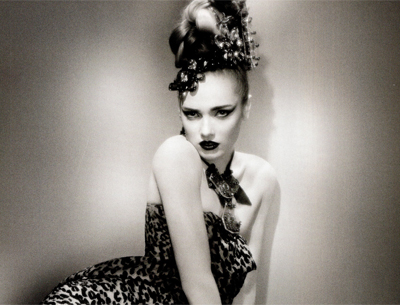 There is no doubt that Val & Musso's "Cabaña" is a visual spectacle. The different patterns and textures draw the viewer's eye in almost immediately. Yet, I somehow find myself appreciating the black and white…