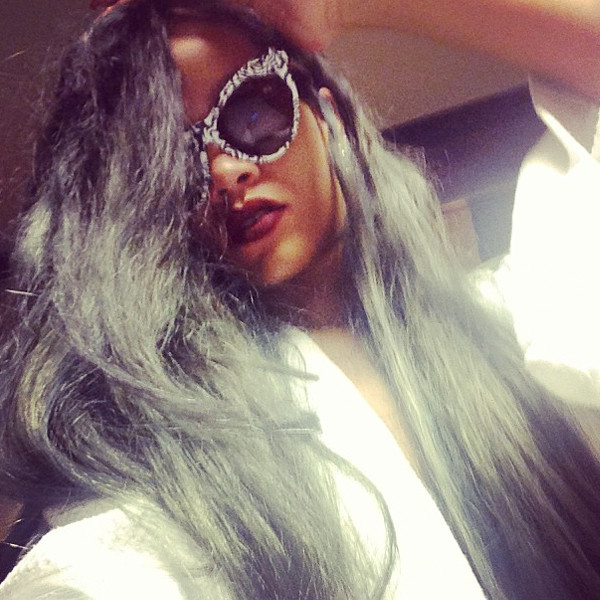 In a recent interview with Elle, pop superstar Rihanna opened up about her beauty tips as well as who she finds sexy. The Barbadian singer says that her favorite product is lipstick. "It draws attention away from any flaws. When someone is wearing lipstick, you just assume they're wearing a full face of makeup. And guys are stupid—they won't notice when you're not," she explains.
As to who she thinks is the "sexiest woman alive", she reveals that, "Penélope Cruz is the s**t. If I could wake up and look like her tomorrow, that would be great. Mia Wallace [Uma Thurman's Pulp Fiction character] is gangsta. She's epic. I'm going to do that bob again. Those bangs." The sexist man is comedic actor Vince Vaughn, in her opinion.
She also opens up working with Viva Glam by MAC Cosmetics (she rocked green hair in the recent Viva Glam campaign). Rihanna says the best part about being a brand ambassador "[is the] fact that every penny spent goes to the M.A.C AIDS fund: All of it helps save the lives of people who are affected by HIV and AIDS."
Enjoyed this update?