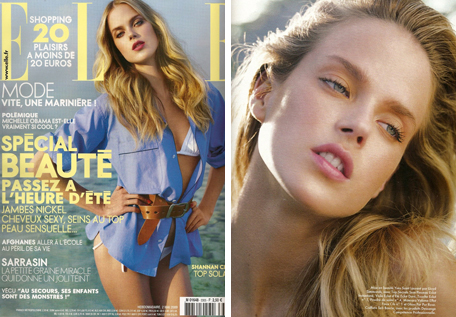 In true Elle France style, cover girl Shannan Click can be seen enjoying a relaxing day at the beach. Her blonde hair is really starting to grow on me, and these gorgeous photos can only…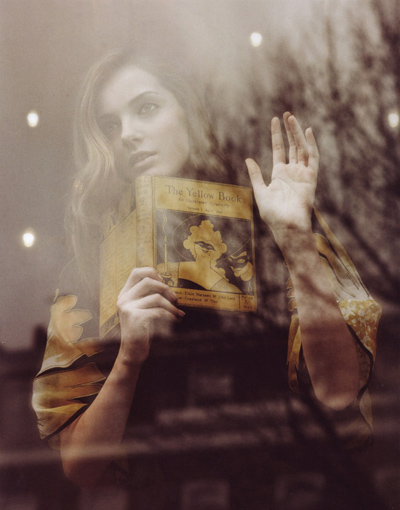 Muse magazine's latest effort features Denisa Dvorakova as a book savvy maiden in "The Reader". I love how the books were incorporated in almost every shot. At first glance, they are not even too noticeable.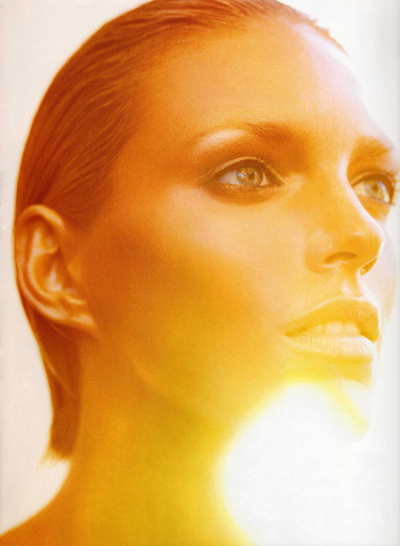 Anja Rubik covers Vogue Nippon's monthly beauty supplement with a golden glow. As good as beauty supplements are, it's such a shame that they all seem so short. Knowing Anja, the outtakes from this shoot…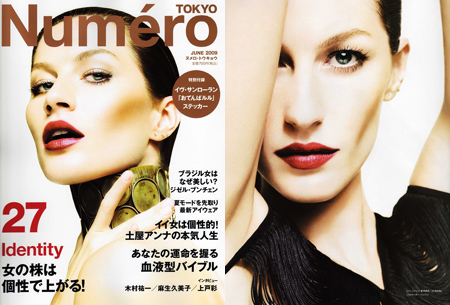 The slicked back hairdo which Gisele Bündchen sports for the most recent Numéro Tokyo is an interesting choice. We're so use to her signature blonde locks that a more refined style turns out to be…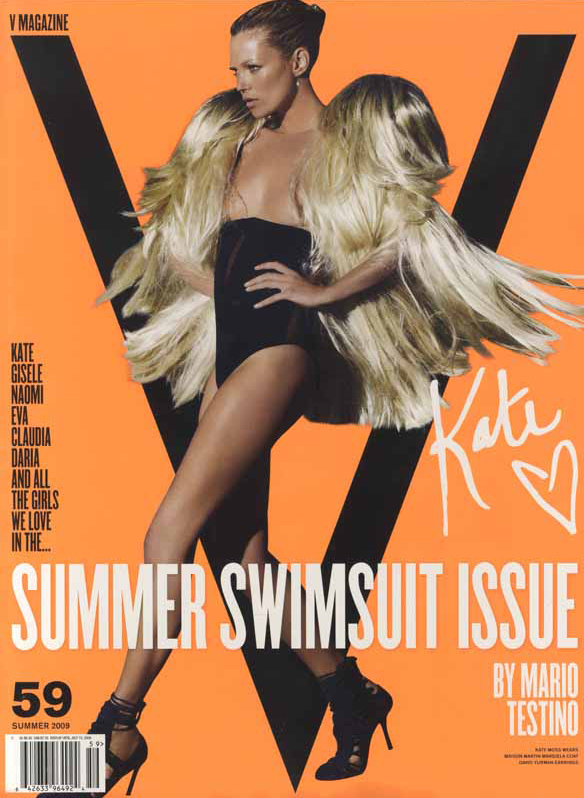 All six of the V's May/June 2009 issue have now been released. Missed any? Take a look under the cut for the full set.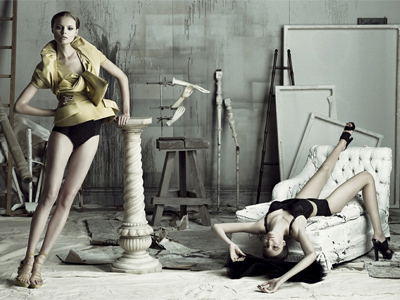 Set in an art studio, Magdalena Frackowiak appears as if she could be a piece of artwork herself in "Mass Cult" by Tom Munro.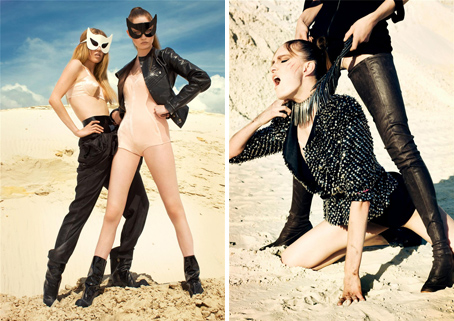 With the "Summer Swimsuit" issue of V magazine quickly approaching us, let's take a look at some past work from the publication. From Winter 2008, "Cat Power", is a shoot that pits models Masha Novoselova…