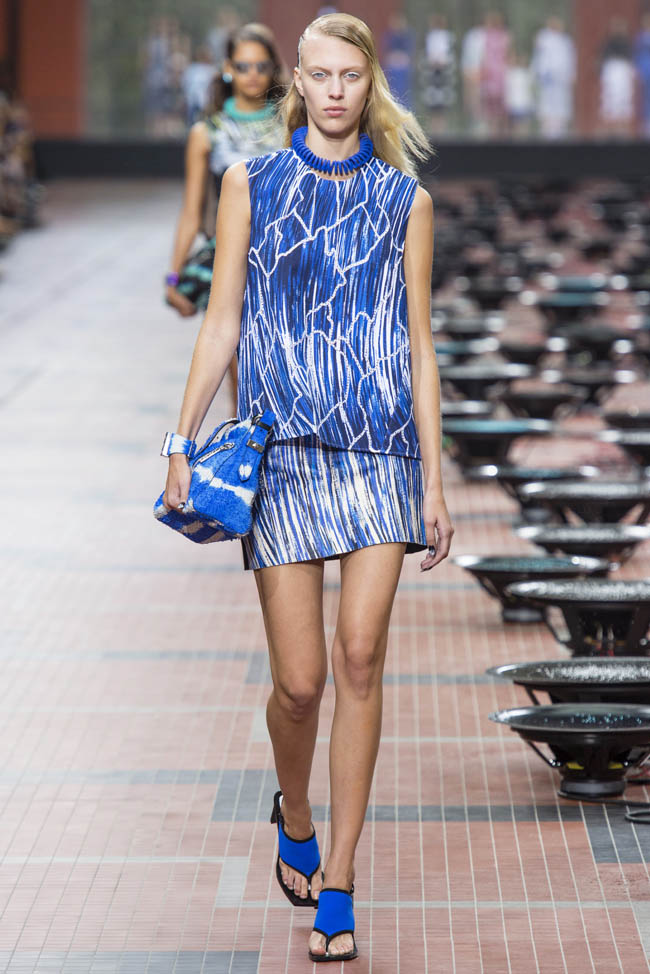 Kenzo: Back to Blue – Inspired by the ocean and open water for spring 2014, Kenzo designers Humberto Leon and Carol Lim showcased a collection of sea colors and patterns for their latest outing. Since taking over in 2012, the design duo has introduced a new energy and youthfulness to the brand and it was evident in the new season's contemporary, slightly street inspired clothing. Various shades of blue, monochrome black and white, and scarlet red dominated the spring color palette.
The water reference even got literal with crop tops and skirts ending in wave-shaped finishes. Jackets embraced boxy shoulders while trousers and skirts are cropped at the calf and sometimes feature slits. On her feet, the Kenzo woman wears heeled sandals while carrying large, oversized clutches made with prints which match her clothing.
Enjoyed this update?