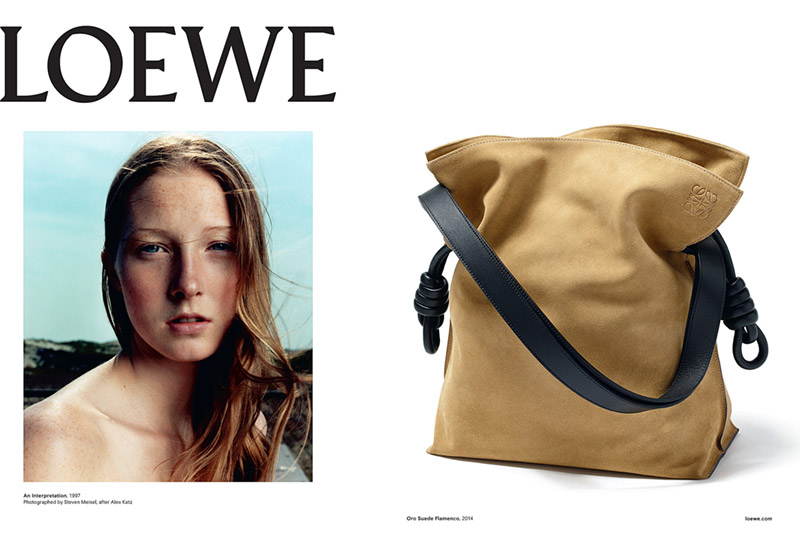 As J.W. Anderson begins to show his first visions for Loewe, it is clear that the Irish designer is looking to bring a different approach to the brand. First with the logo change and then with this new campaign. The New York Times shared a look at Loewe's first campaign from Anderson which features a reprint from a 1997 Vogue Italia spread lensed by Steven Meisel. It stars redhead model Maggie Rizer, and as the NYT writes, the editorial had been "particularly meaningful to him." The image is unchanged except for the juxtaposition of the new bag with the 1997 photograph.
In previous seasons, Loewe has featured super glossy advertisements with Penelope Cruz, Saskia de Brauw and Mariacarla Boscono photographed by Mert & Marcus–a contrast to the simplicity offered in Anderson's campaign.
Image: The New York Times
Enjoyed this update?