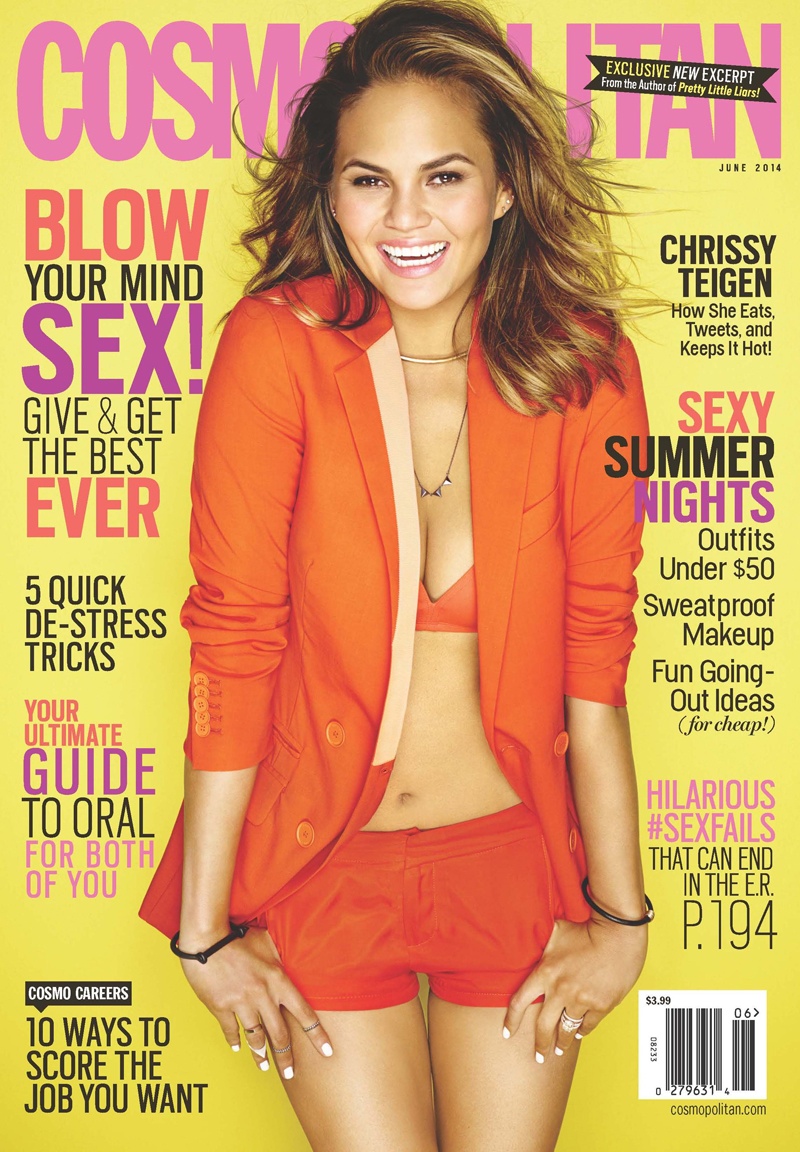 Chrissy on Cosmopolitan–American model Chrissy Teigen lands not one, not two, but three covers for the June issue of Cosmopolitan. The Sports Illustrated model poses for Eric Ray Davidson in a set of colorful images, with one of them featuring her in a bathtub. Just like she was not afraid to blast the haters on Twitter last week, she opened up to the magazine about her sex life, her career rise and much more. The June issue of Cosmopolitan hits newsstands on May 6th in the US.
On hooking up with John Legend on the set of his hit 2009 single "Stereo," and building their relationship:
"I'm not going to lie. We hooked up. [When he went on tour] I left him be himself for a while. The worst thing you can do is try to lock someone like that down early on, then have them think, There's so much more out there. I played it cool for a long time. Never once did I ask, 'What are we?' Marriage was never my goal, because I've never been very traditional. I was just happy to be with him."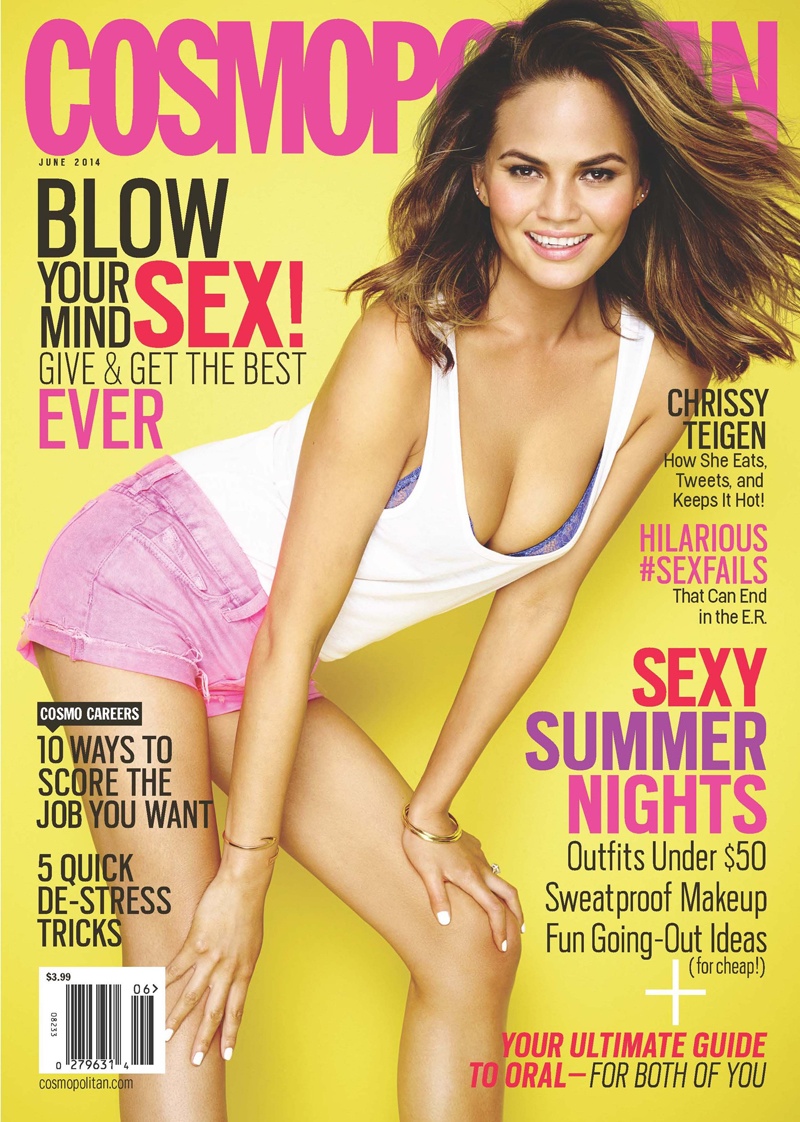 On PDA with her husband:
"We're by no means freaky-deaky, but let's just say, we're open to things. We're very okay with PDA. When we go to a restaurant, he loves when I wear a dress, so he can do some upper-thigh rubbing."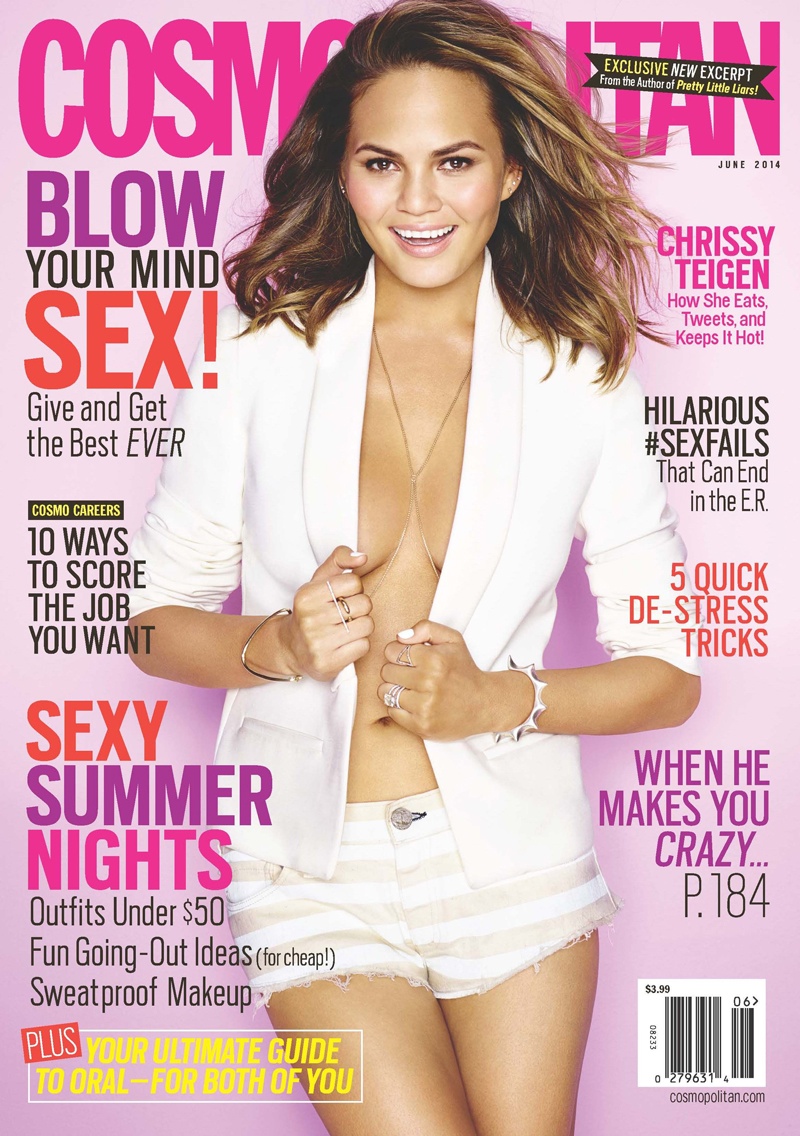 On the craziest place she and her husband have had sex:
"We were on our way to Thailand to see my parents, flying commercial first-class. We were under a blanket. We weren't even in one of those pod things. I feel like we should get a trophy for that."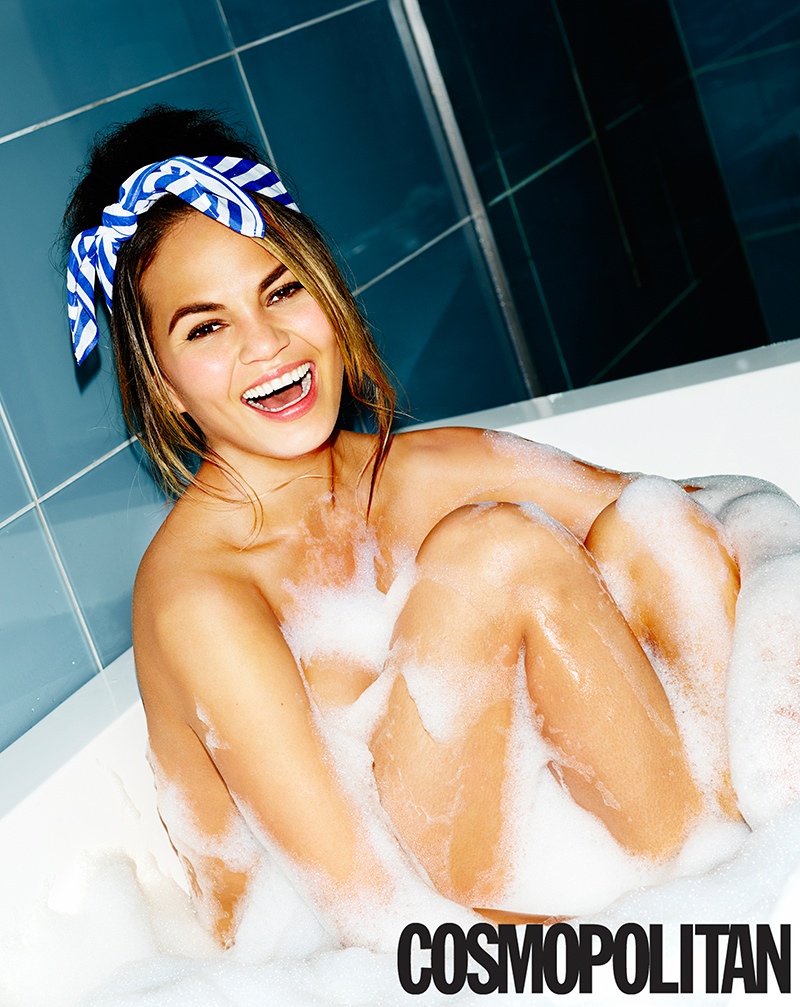 On making a name for herself:
"I got so lucky that I met Brooklyn Decker and she [hooked me up with] Sports Illustrated. I got so lucky that I met John, who propelled my career. I'm not delusional: that definitely helped."
Images courtesy of Cosmopolitan
Enjoyed this update?