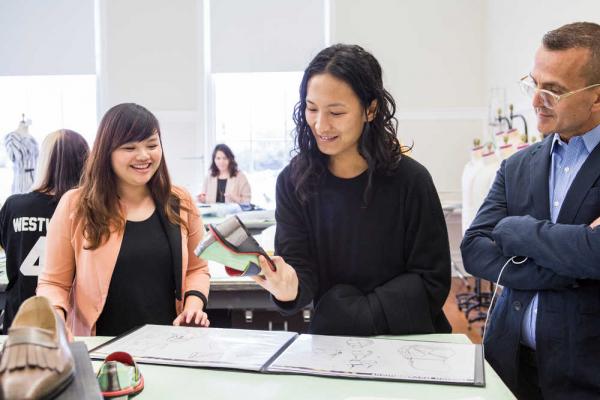 At a recent talk at the Savannah College of Art and Design on Tuesday, designer Alexander Wang revealed that when Paris fashion house Balenciaga offered him the job of creative director, he initially declined. According to Fashionista, it took the company taking him on a visit to the couturier's archive to change his mind. It was so highly secure that "they had to shut down the security cameras" to keep his visit a secret, says Wang. "Seeing the archive in person, as a creative person when you see something like that it puts sparks into you."
Besides that revelation, Wang also talked with Savannah Morning News prior to his SCAD talk. He discussed embracing social media (his H&M collaboration was announced on Instagram) and how he likes to take risks. See some choice quotes below.
On embracing social media:
"When we started social media, it took a little time for me personally to decide what I wanted to do with it and how much I personally wanted to be involved with it because the brand is my name so everything we do links directly back to me."
On balancing art and commerce:
"As I have grown as a designer and a name behind a company and in having new opportunities that come my way with Balenciaga and H&M, I've learned so much about … how things are executed and how they operate."
On taking risks:
"It's fun to do something that's not expected. I've always had this outlook about fashion that it's not to be taken too seriously. It's not something that is so precious."
Enjoyed this update?