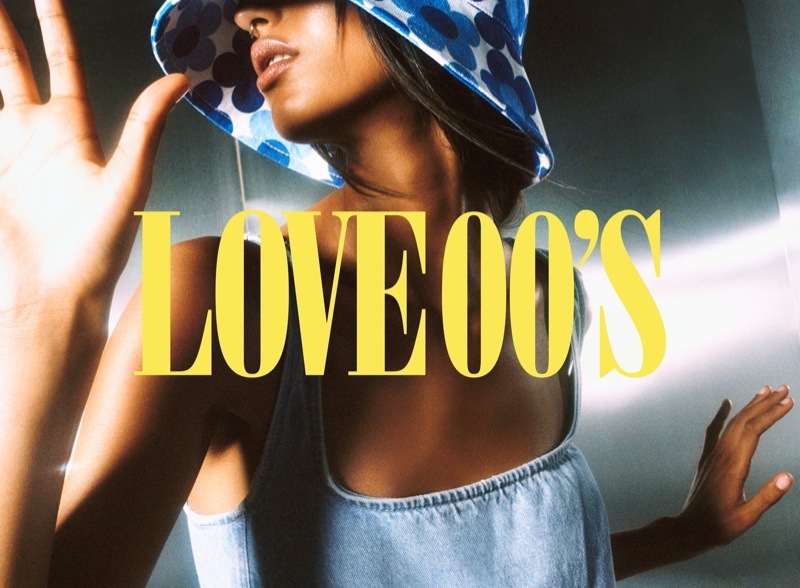 Early 2000s fashion is back, and Zara highlights the trend with a recent style guide called: Love 00's. Featuring leading face Mona Tougaard, a fashion shoot features neon colors and bold prints perfect for going out. From crop tops to minimal dresses and flared pants, these looks bring back the days of TRL and million-dollar music videos.
Mona's outfits are complete with flatform sandals as well as bucket hat styles. Psychedelic stripes and groovy flowers evoke pure retro vibes in form-fitting silhouettes.
Related: Rebecca Leigh Longendyke Models Zara's Colorful Prints
The Moroccan model also appeared in the brand's spring-summer 2021 campaign captured by Steven Meisel in the desert.
Zara Early 2000s Style Guide