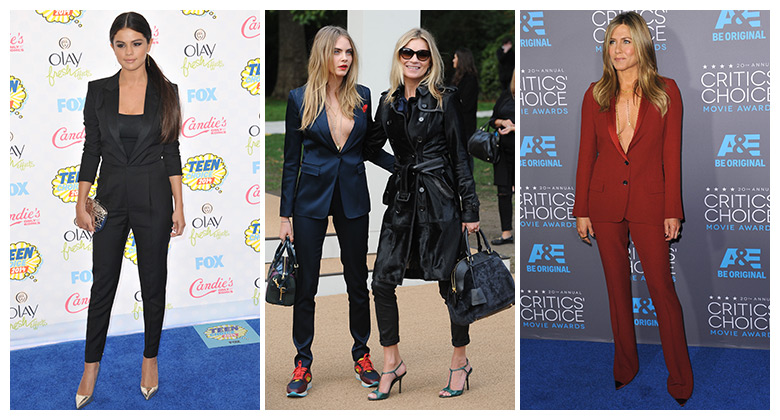 The pant suit can be quite intimidating, but why should it be? Thanks to red carpet stars like Jennifer Aniston and Cara Delevingne, there is plenty of inspiration out there for different pant suit looks for women. From slim fit to the embellished look, see our roundup of eight ways to wear the suit below.
The Monotone Pant Suit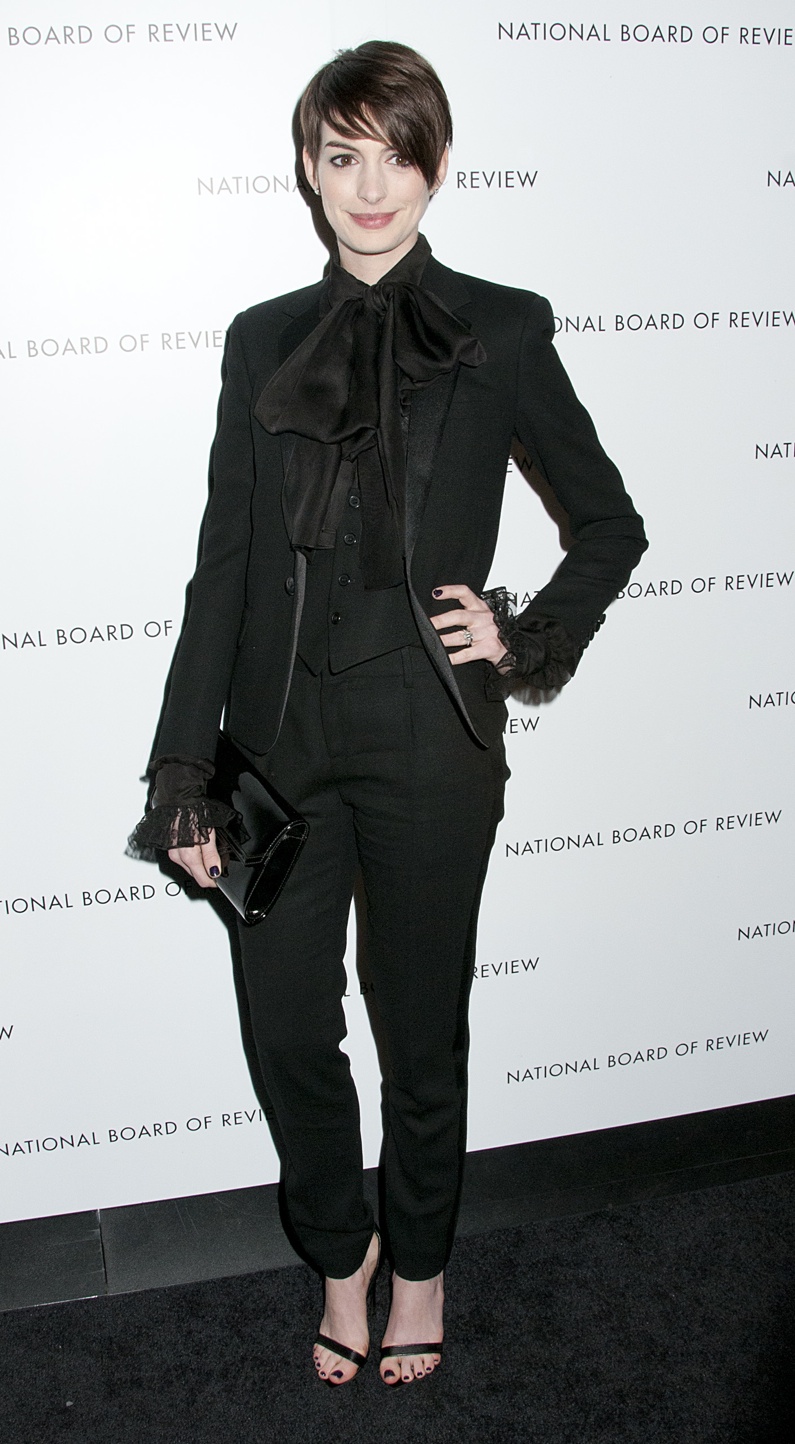 Opt for a one colored look three ways to switch up the pant suit look. Take a cue from Anne Hathaway and pair it with a ruffled shirt like she did with this Saint Laurent suit and blouse.
Pant Suit & Sneaker Look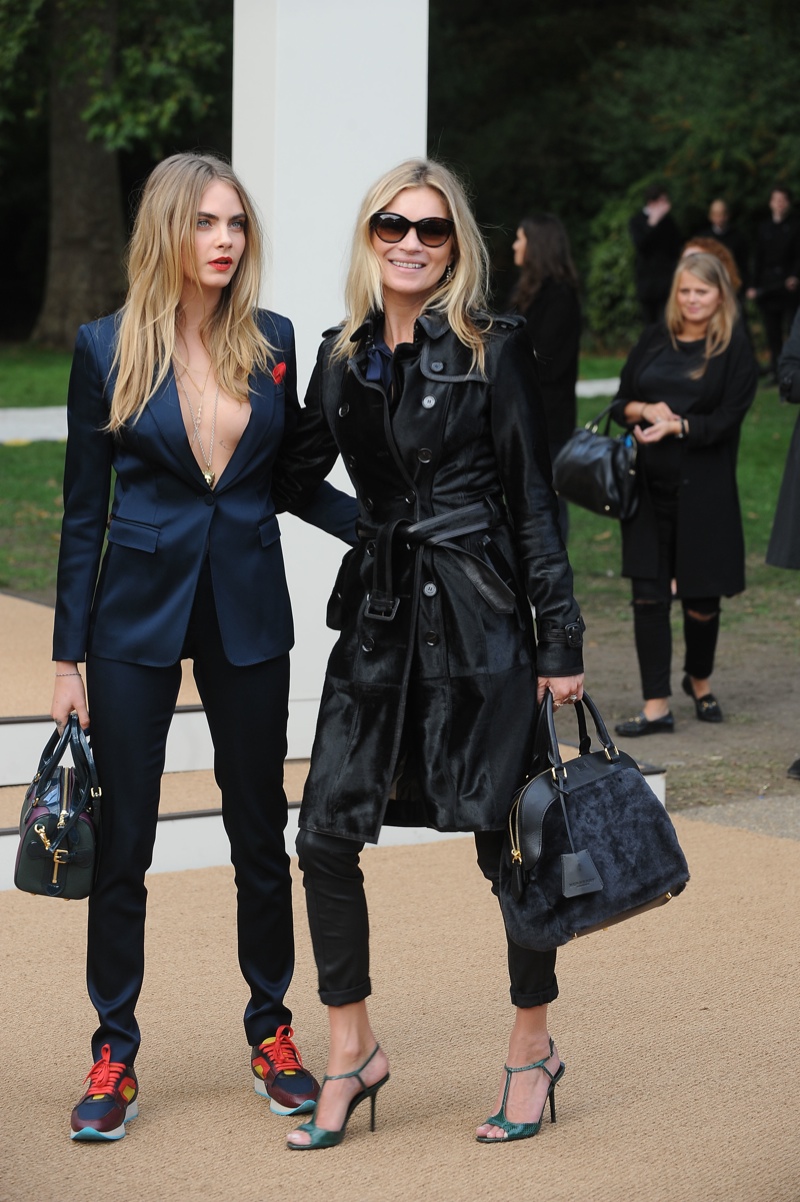 The pant suit is usually reserved for a more formal event, but if you want to add a sporty twist to the suit, go for a colorful pair of sneakers like Cara Delevingne did with this Burberry suit.
Belt the Pant Suit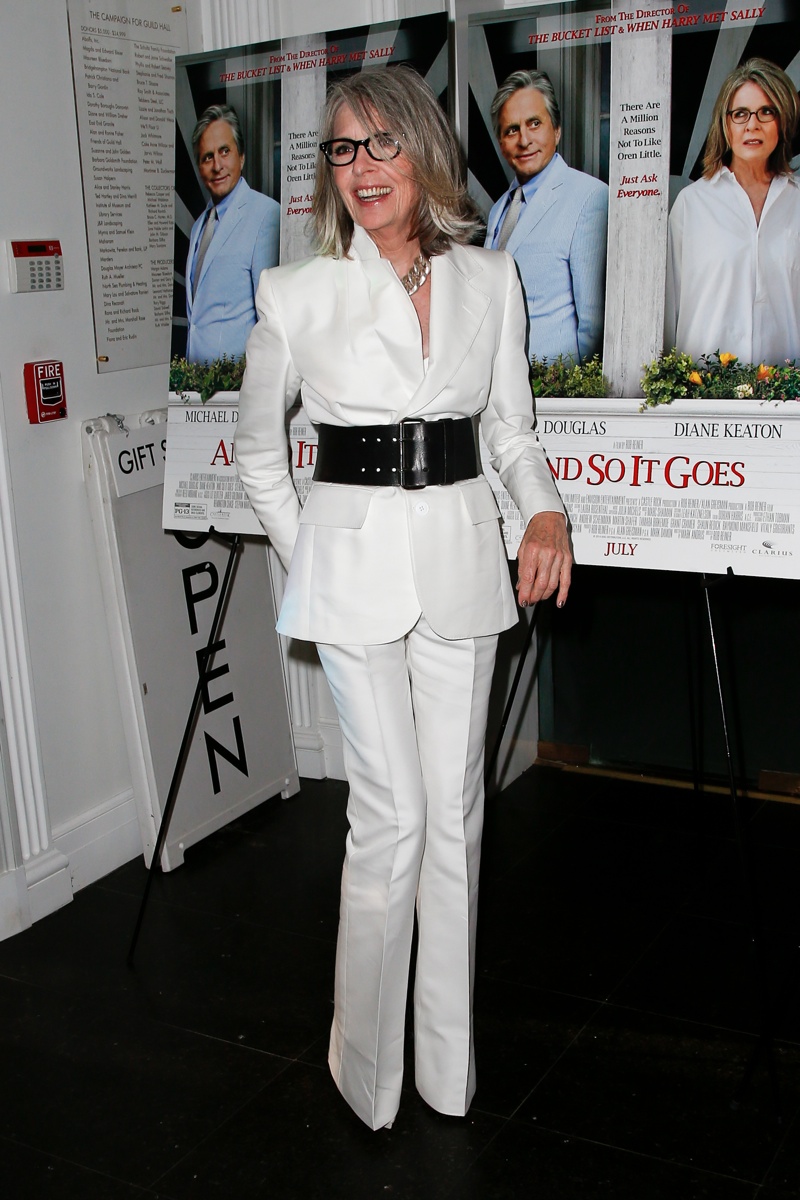 Diane Keaton is a style icon when it comes to the pant suit, dating back to 'Annie Hall'. The actress adds some structure to the look by pairing a white, wide-legged pant suit with a big and bold statement belt.
The Embellished Pant Suit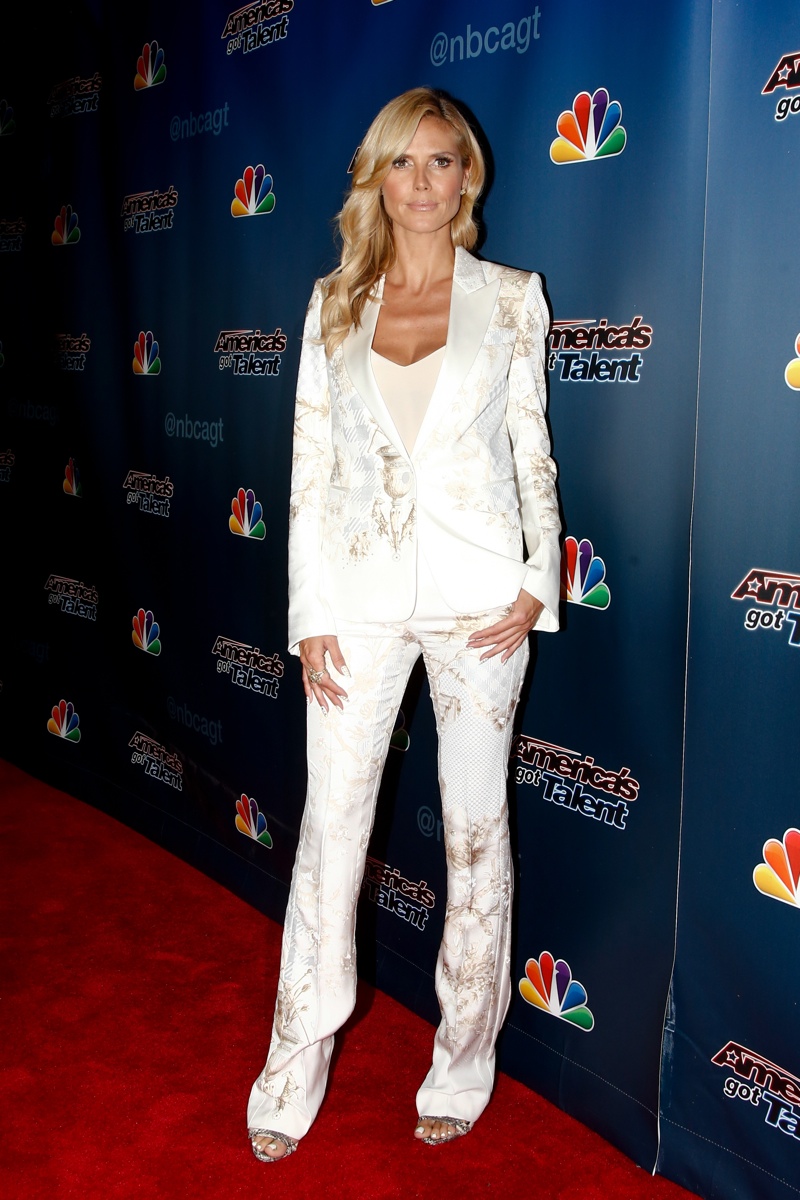 Take a cue from model Heidi Klum by wearing an embellished pant suit. Her Roberto Cavalli look features gold accents for just the right touch of glamour.
Pant Suit & No Top Look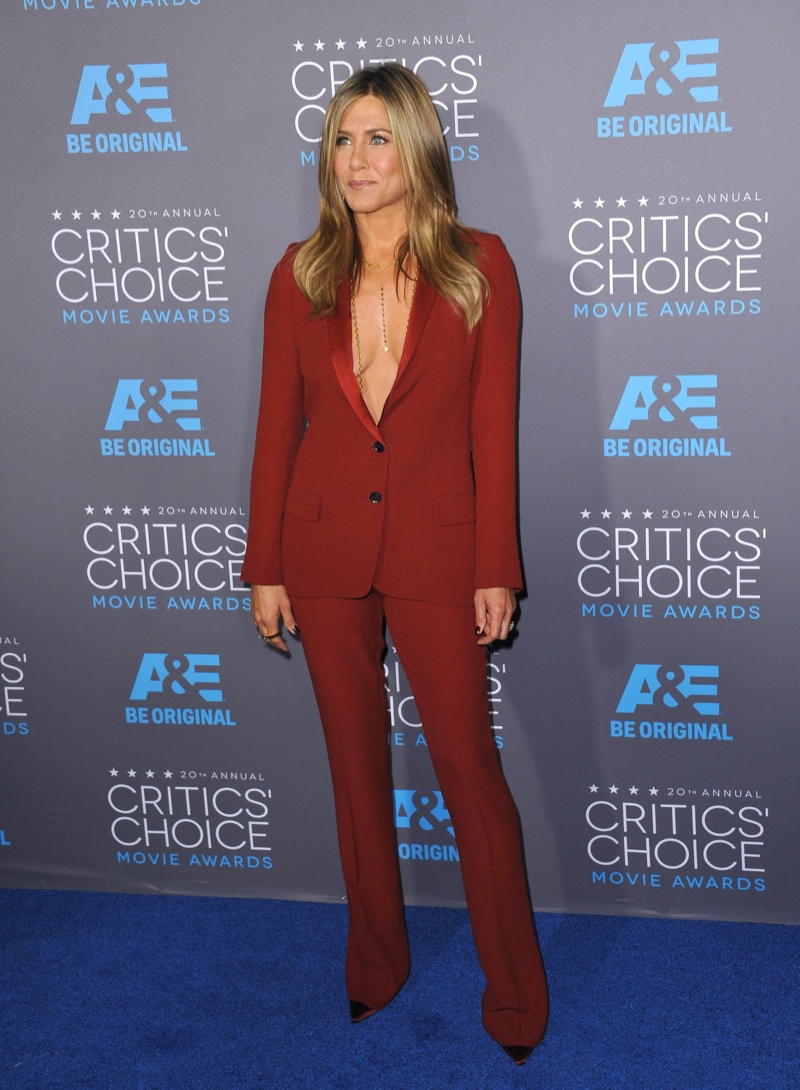 An easy way to add some sex appeal to the pant suit is to wear one without a top. Jennifer Anison has managed to pull off this look with her Gucci suit in red. A few tips: this look is more flattering for women with smaller bust lines and do make sure to wear some double-sided tape to avoid any wardrobe malfunctions.
The Cropped Pant Suit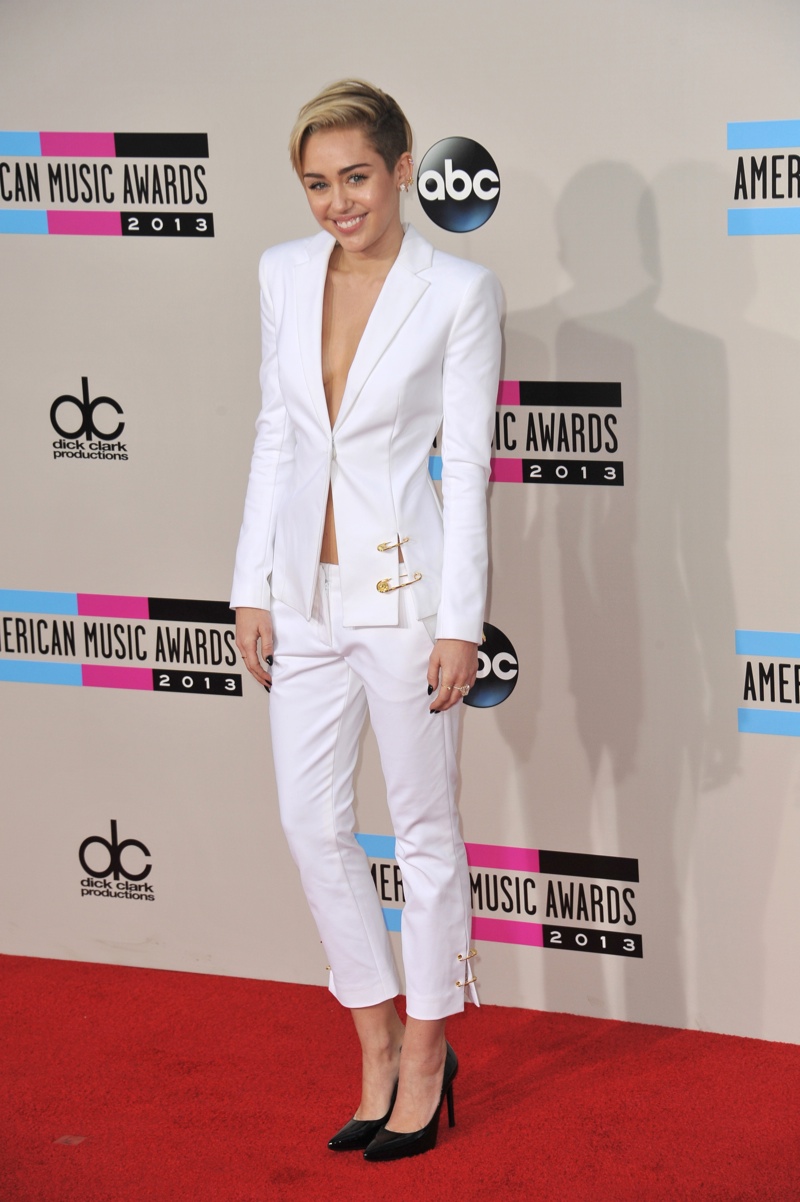 Miley Cyrus is known for making bold wardrobe choices and this white pant suit is no exception. Designed by Versus Versace, the look features cropped trousers and safety pins for a rock and roll edge.
The Slim Fit Pant Suit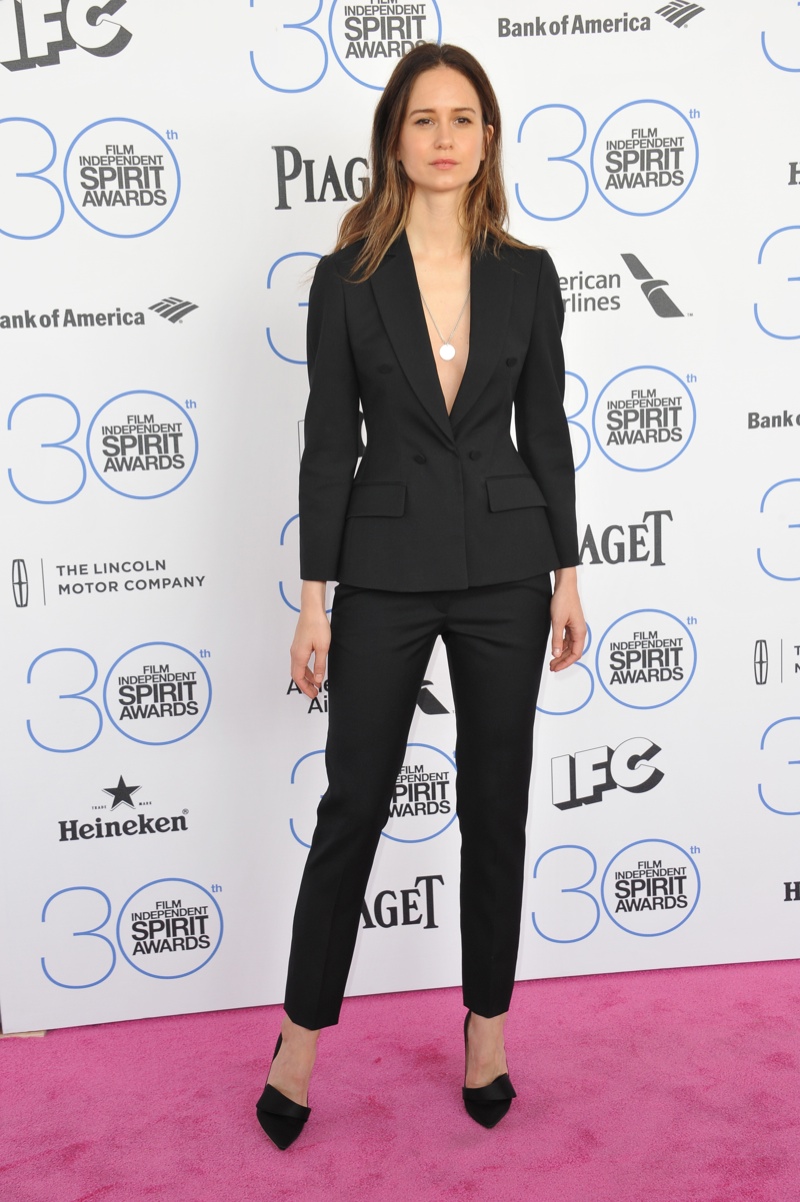 Show off your figure with a slim-fit pant suit that fits like a second skin. Most likely you will have to get your outfit tailored to pull off this look. But when done right like actress Katherine Waterson's Dior suit, the result is impeccable.
The Tuxedo Jumpsuit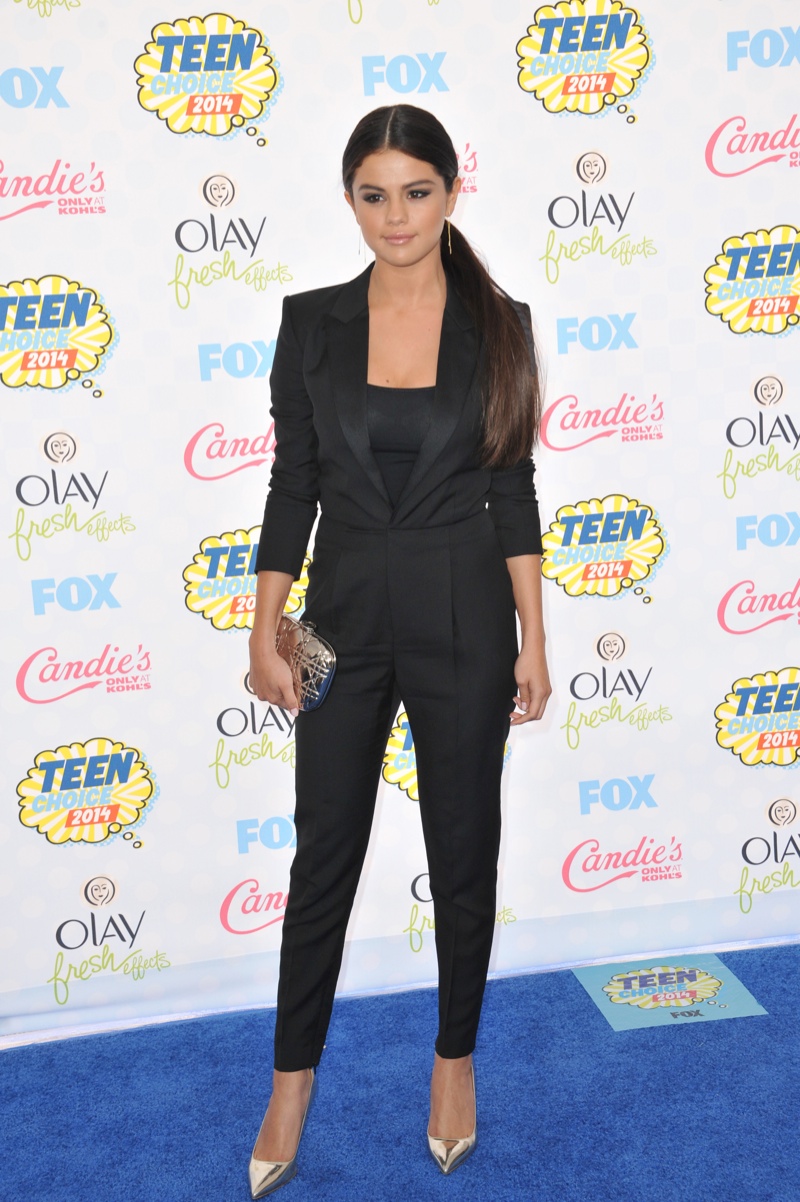 Although, not a pant suit, you can get the same results by rocking a jumpsuit. Just look at Selena Gomez's Saint Laurent tuxedo jumpsuit in black. The style is timeless and still carries the formal look of the pant suit with a modern twist.