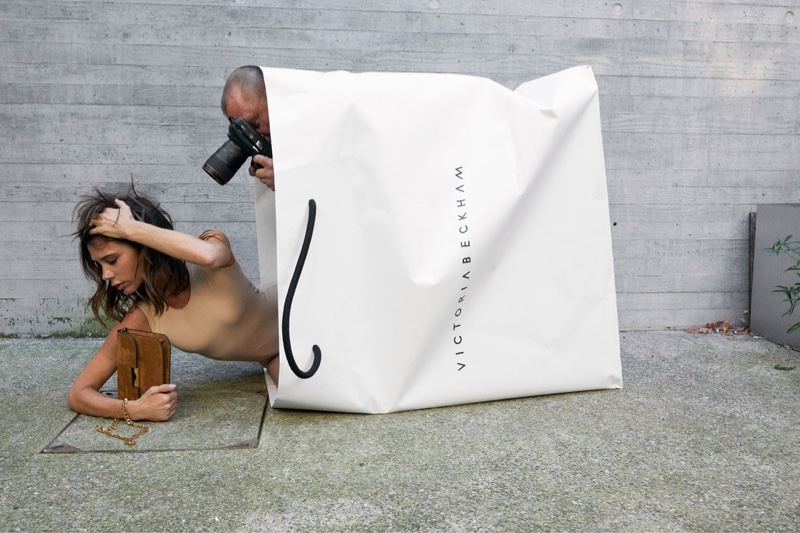 Victoria Beckham launches her first campaign just in time for her brand's 10th anniversary. Bringing to mind Marc Jacobs' spring 2008 advertisements which starred the former Spice Girl emerging out of a bag, Beckham enlists Juergen Teller to shoot the images. Teller also originally shot the 2008 campaign. In one image, the style icon wears a nude dress while posing in an oversized bag. The other two showcase a pair of toned legs in white pumps.
Related: Giedre Dukauskaite Fronts Victoria Beckham Eyewear Spring 2018 Campaign
Talking about redoing the Marc Jacobs image, Beckham says, "Marc gave me his blessing to recreate the shot and Juergen agreed to collaborate with me again, which was just incredible." In celebration of ten years, the brand also released a graphic tee which is available to shop now.
Victoria Beckham 10th Anniversary Campaign