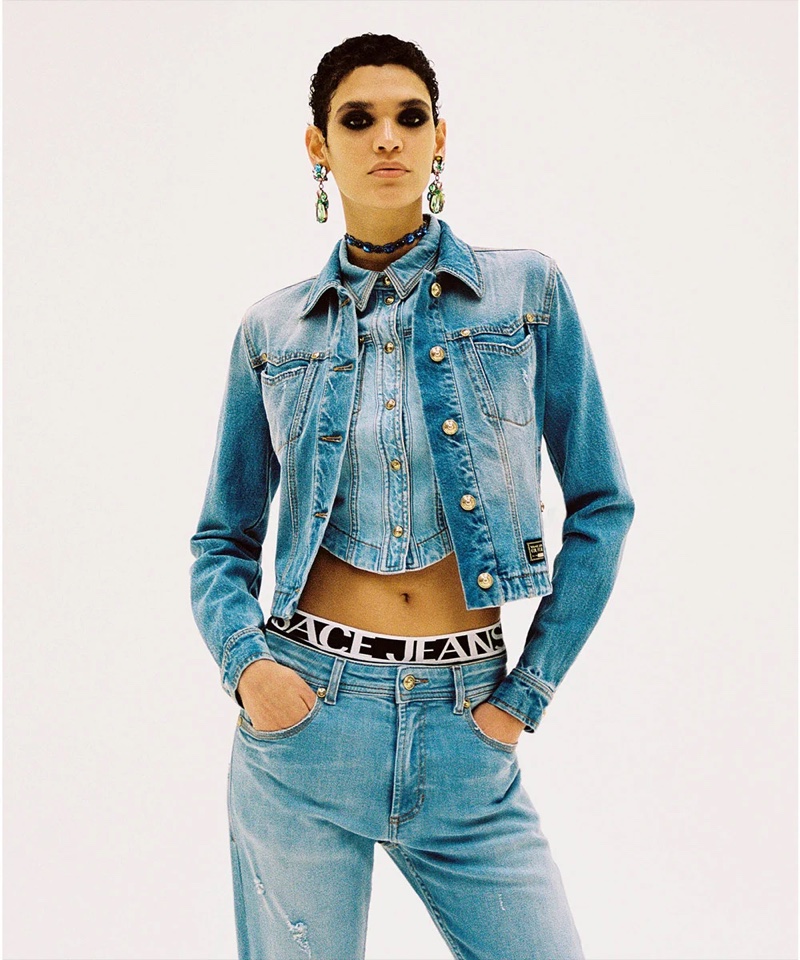 Versace Jeans Couture puts the spotlight on denim for its spring-summer 2021 campaign. Starring models Kerolyn Soares and Yassine Jaajoui, images take a stripped-down approach to new season designs. Photographer Davit Giorgadze captures studio portraits on film where Kerolyn evokes cool-girl style.
From acid wash treatments to brocade prints and ripped jeans, Versace takes denim to the next level. Allegra Versace styles the shoot with hair by Andrew Guida and Luca Cianciolo on makeup.
Related: Kendall Jenner Wows in Versace Eyewear Spring 2021 Campaign
"The campaign encapsulates denim's raw and bold soul – an homage to foundational pieces that embody the brand at its core: at the same time irreverent, street, and high-end," Versace states.
Versace Jeans Couture Spring/Summer 2021 Campaign